Sumeet Vyas-Ekta Kaul Blessed With A Baby Boy; Excited Daddy Says He Can't Stop 'Smothering' The Newborn
It's a boy for Sumeet Vyas and Ekta Kaul! Taking to his Instagram, the actor shared the good news with fans and also revealed his baby's name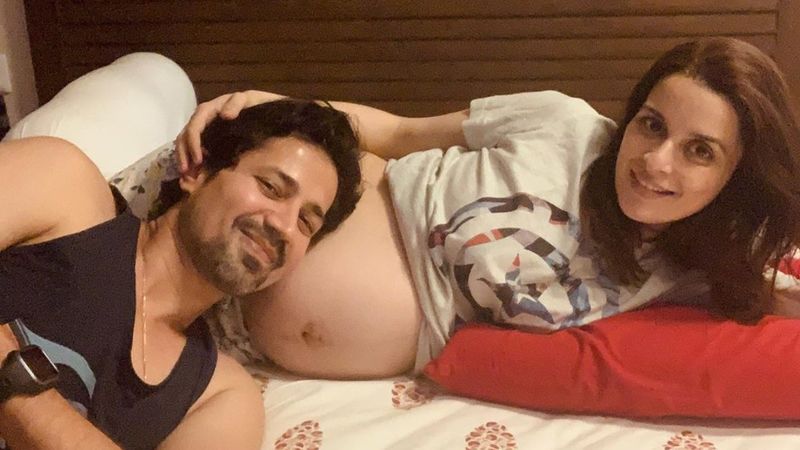 It's time for celebrations in the Vyas and Kaul household as after months of excitement and nervousness, lovebirds Sumeet Vyas and Ekta Kaul have embraced the most special phase of their life, that is, parenthood. It was a few weeks back that Ekta had taken to her social media and unveiled the news of her pregnancy. Ever since then, we have been coming across some adorable posts hinting at the couple's wait for the baby. Well, the day is finally here! Ekta has given birth to a baby boy. Proud daddy Sumeet Vyas took to his Instagram to share the delightful news with fans.
In his post, the actor revealed that the couple has been blessed with a boy, whom they have named Ved. Further, Sumeet stated how he and Ekta are so pumped up to become parents that they have been acting cliché by smothering the newborn baby every few minutes. "It's a boy. Shall be called VED. Mamma and Daddy are acting cliché... smothering the child every few minutes," read Sumeet's caption. Well, he shared the note in a blue background, which also is a symbol of having a boy. As soon as Sumeet shared the good news, he was flooded with congratulatory messages from fans and friends across.
Celebrities like Gajraj Rao, Nimrat Kaur, Mithila Palkar and others poured in their love for the couple. New mommy Ekta Kaul, too, shared the delightful news on her Instagram story.
Check it out below:
We can't wait to get our hands on Ved's first glimpse already! Here's a huge congratulation to the lovely couple.
In an
exclusive conversation with us, Sumeet had opened up on this very special phase of entering fatherhood.
"Sometimes there are bouts where I feel a little scared about how my life is completely gonna change from here on. Then there's also a part of me who's very happy because I always wanted to be a dad. Irrespective of the gender, we hope just the baby is safe. By the baby gets 1 or 2, things will be under control and we will be able to go out and take the baby to the part and do all those things that we plan to do," he said.
image source: instagram/sumeetvyas