Sumona Chakravarti Drops Cryptic Post Amid Rumours Of Her Not Being A Part Of 'The Kapil Sharma Show'
If reports are to be believed, Sumona Chakravarti is not a part of The Kapil Sharma Show. Sumona shared a cryptic post and added more fuel to the fire. Read on!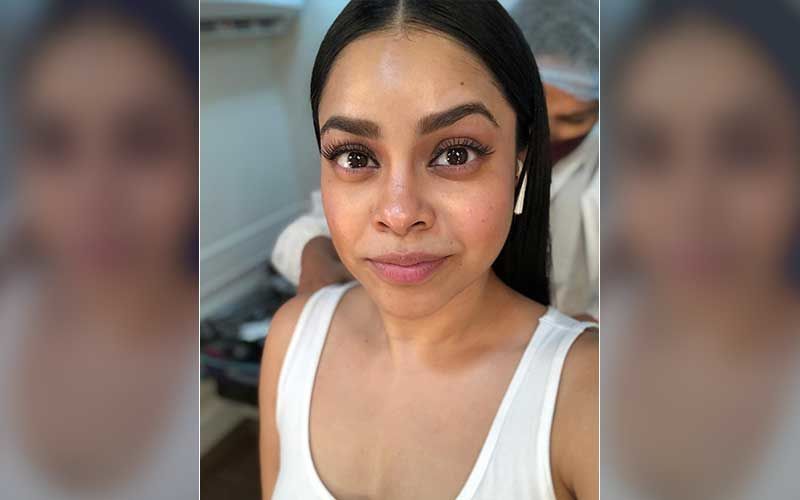 Sumona Chakravarti is currently making headlines. In case you don't know, Sumona's absence from the latest photos shared by Kapil Sharma posing along with his co-stars from 'The Kapil Sharma Show' have sparked rumours of her not being a part of the popular show. And now, adding more fuel to the fire, Sumona shared a cryptic post. She shared a post about how to 'move on' from a situation.
She shared a quote from Charlotte Freeman's book that read, "You will never know if something is meant for you if you don't give it a proper chance. Whether it's a relationship, a new job, a new city, or a new experience, throw yourself into it completely and don't hold back. If it doesn't work out then it probably wasn't meant for you and you'll walk away without regret, knowing that you put your whole heart into it."
It further says, "That's all you can ever do. It's a horrible feeling leaving a situation knowing that you should have and could have done more. So find the courage to take that chance, find the inspiration to make your next move, and once you do, pour your heart into it and don't look back."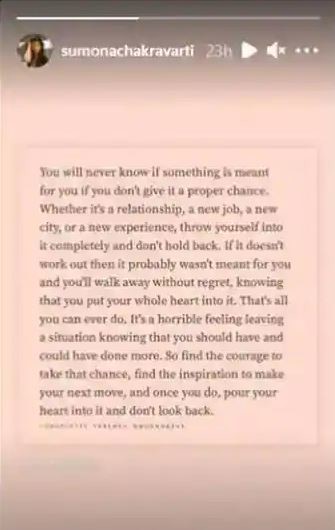 There has been no official announcement from the makers of The Kapil Sharma show regarding her exit yet. Also, Sumona has not yet directly commented on the same. She recently shared a beautiful picture and wrote in the caption, "I sleep. I dream. I make up things i would never say. I say them very quietly. - Richard Siken, Crush." One fan commented, "Come back on the show," another wrote, "Have you left The Kapil Sharma Show?' A third user wrote, "Are you not joining TKSS?"
Image Source:Instagram/SumonaChakravarti