Sushant Singh Rajput First Death Anniversary: Sharad Malhotra, Somy Ali, Mrunal Jain And Nivedita Basu Hope The Late Actor Gets Justice
Tomorrow marks one year since Sushant Singh Rajput's death. Sharad Malhotra, Somy Ali, Mrunal Jain, Nivedita Basu hope the late actor gets justice. Read on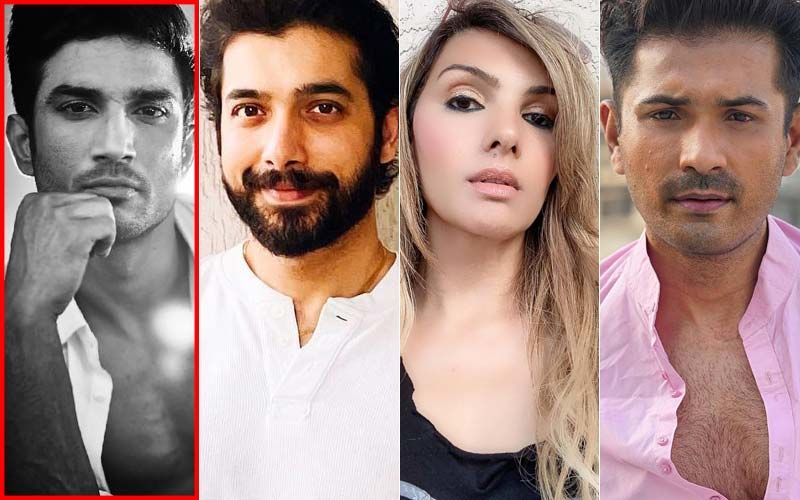 Sushant Singh Rajput's death last year sent shockwaves across the nation. His fans, family and some of his industry colleagues joined forces to ensure justice for him, negating the reports that he died by suicide. Last year, the Central Bureau of Investigation (CBI) took over the probe in Sushant's death case. A year has passed since then and the CBI is yet to conclude the case. Tomorrow marks one year since Sushant's death. We asked celebrities whether they feel enough time has been wasted in reaching a conclusion and if they think the voices that were raised to get Sushant and his family justice have mellowed down:
Somy Ali
It is beyond devastating to learn that to date we have no knowledge of what actually happened to such a beautiful soul. I did not know him at all, but I saw a few of his videos/interviews and his eyes always seem to be gleaming depicting the love for simply living. I wish his family the best and I am so sorry for their loss. The industry is an unpredictable and scary place if you are not protected by those with clout. I can't comment in a concrete manner since I don't have any knowledge on the subject, but it's blatantly clear that losing him should be a wake-up call on the issues on mental health and foul play.
Nivedita Basu
It's been about a year that we have lost someone as talented and amazing as Sushant Singh Rajput. Till date we haven't got any clarity about the reason for his death. Police and everyone else are doing their work but still we haven't come to a conclusion. During the initial days, there was so much hype but now everyone is battling with this pandemic and seems to have mellowed down. He is famous, still his case is taking such a long time to resolve, imagine what happens to a regular person. It's sad.
Gaurav Mukesh
I really can't describe in words how Sushant Singh Rajput's death did to me. It was and still is unbelievable that he is no more with us. People wanted to know the truth but it is baffling that we still don't have clarity even when so many influential people got involved, not to forget Sushant's popularity. I just wish the Government would have done a little more to help his family get justice. We are still waiting for the truth. And I hope, wish and pray that we get clarity soon.
Sharad Malhotra
A year has passed by. Sushant Singh tragedy can't be forgotten. He is living in everyone's memories and also via his films. No one till date knows what is the truth. Everyone is carrying on with their lives. The pandemic has changed our lives forever. I wish the case was solved. Everyone wanted justice for him and still wants. I can only imagine what his family must have gone through
Mrunal Jain
Sushant Singh Rajput was a live wire. His death has left a void. At the same time, we all live by the dictum the show must go on. But that doesn't mean we have forgotten him. He was a successful artist in his own right. Corona has affected everyone and everyone has their own battles too. I wish he was alive and had not gone the way he went away.
Image source : Instagram/mrunaljainofficial/realsomyali/sharadmalhotra009/sushantsinghrajput