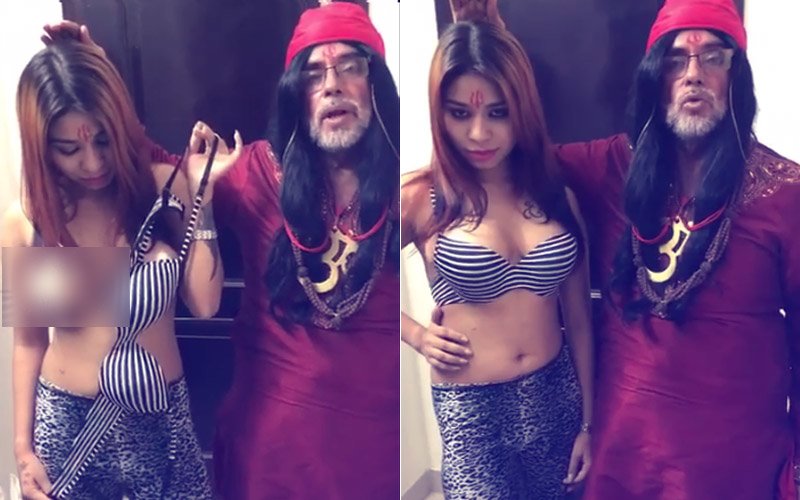 Your browser does not support the video tag.
When Swami Om entered the Bigg Boss house last year, no one guessed that this man will create headlines for his atrocious behaviour and how!
Even after being thrown out of the house, Swami Om did not stop with his creepy antics. Just a few days back, he was
slammed by singer Mika Singh
for posting a video where he was seen meditating while a girl, clad in just underwear, dances around him.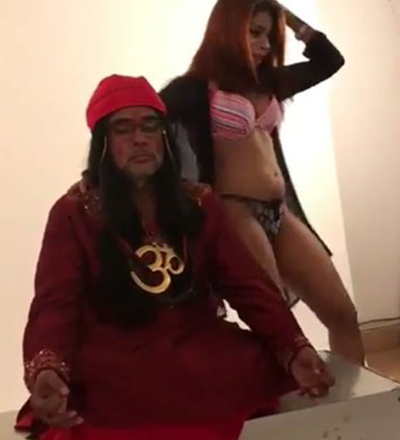 Swami Om Gets A Lap Dance
But looks like Swami Om is least affected by such hate comments. Here's another video by this self proclaimed Baba which is currently going viral on WhatsApp groups.
The video features model Anam Khan in a semi-nude state flaunting her assets while Swami Om continues with his senseless talk. If your idea was to give out a social message, then we must point out to you, it was the most disgraceful way of doing so.
However, this isn't the first time that Swami Om has caused trouble with his antics. Another video of the self proclaimed Swami went viral, where he was seen
disrobing himself in front of a huge crowd at a railway station
.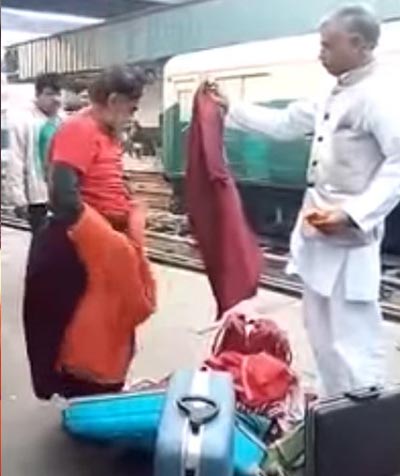 Swami Om Disrobing Himself In Front Of A Huge Crowd At A Railway Station


For those who've come in late, Swami Om was the most irritating contestant inside the Bigg Boss house last season. Not just the other contestants,
even celebrity host Salman Khan was mighty pissed by his actions
. After being asked to mend his ways quite a few times,
he was finally chucked out of Bigg Boss 10
.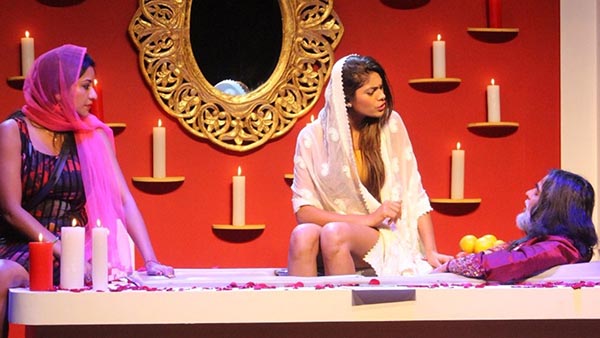 Lopamudra Raut and MonaLisa With Swami Om In Bigg Boss 10
Swami Om's earlier claim to fame was an incident on TV, where he slapped a woman during a televised discussion.
Well, it is high time Swami Om understands that his cheap publicity tactic of using women and their bodies to grab attention is extremely unacceptable and appalling.
Image Source: youtub
e/salmanbigfanclub & youtube/SWAMI OM MAHARAAJ