Swayamvar Mika Di Vohti WINNER: Akanksha Puri Will Be Singer's Wife? Here's What We Know
Swayamvar: Mika Di Vohti is all set for the finale and there are reports that Akansha Puri, Mika Singh's close friend won the show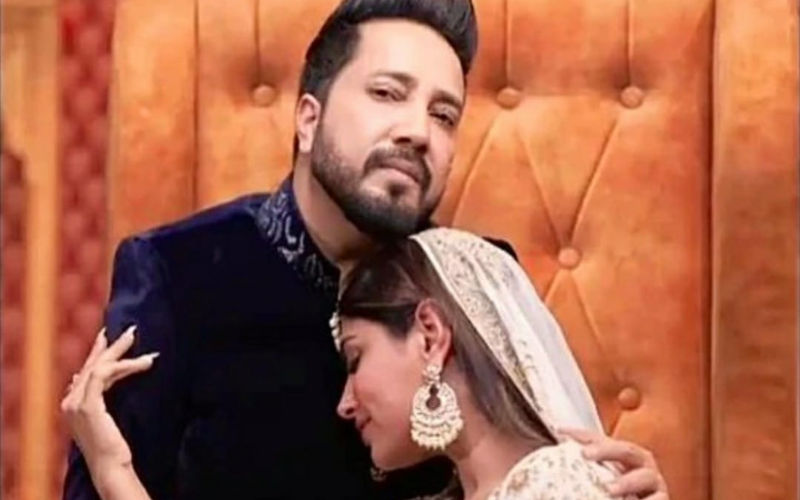 Mika Singh, the talented singer is currently entertaining the audience through Swayamvar: Mika Di Vohti airing on Star Bharat. As the show is approaching the finale week, fans are eager to know who will rule the Singh's heart. As per reports, Akanksha Puri who entered the show recently would win.
Yes. you read right, Akansha Puri, who entered the show as a wild card entrant would be the one who'll be with Mika as per the PTC News reports, and Mika's long-time friend has won the show.
When BollywoodLife got in touch with Akanksha she was quoted saying, "I cannot speak on this until the telecast. I am under contract. Please watch to find out if I am Mika's chosen one." It seems that Mika's close friend has captured singer's heart.
When Puri entered the show, she said, "It has been almost 13-14 years that we have known each other. We have been very close friends and been through each others' ups and downs. I want my friend to become my partner." When the Calendar Girls actress entered the show, she told that Mika and she shared a very strong bond. She also shared that when she got to know that Singh is looking for a bride, she thought of giving their friendship a fair chance. They know everything about each other. She even told that he knows about his relationship with Paras Chhabra. Puri even mentioned that their common friends including Vindu Dara Singh advised them to tie the knot.
She also challenged the other girls saying, "King ki queen toh ek he hogi. So here I am."
Interestingly as a part of the show, the singer visited her family home in Indore. There, he met her brother and sister-in-law and it seems that her parents are eager to meet Mika to fix the wedding soon.
So, can we hear the wedding bells?
Did she really become Mika's Vohti? For that audience have to wait for its finale episode which will be a star-studded event. Many television actors and Mika's friends from the industry will grace the show.
We have Akanksha Puri, Prantika Das, Neet Mahal, and Riya Kishanchandani as the finalists who are all set to become Mika's vohti.
Image Source: Instagram