Taarak Mehta Ka Ooltah Chashmah: Producer Asit Modi Shares Ghanshyam Nayak Wanted To Work Till The Last Day Of His Life
Taarak Mehta Ka Ooltah Chashmah actor Ghanshyam Nayak aka Natu Kaka breathed his last on October 3, 2021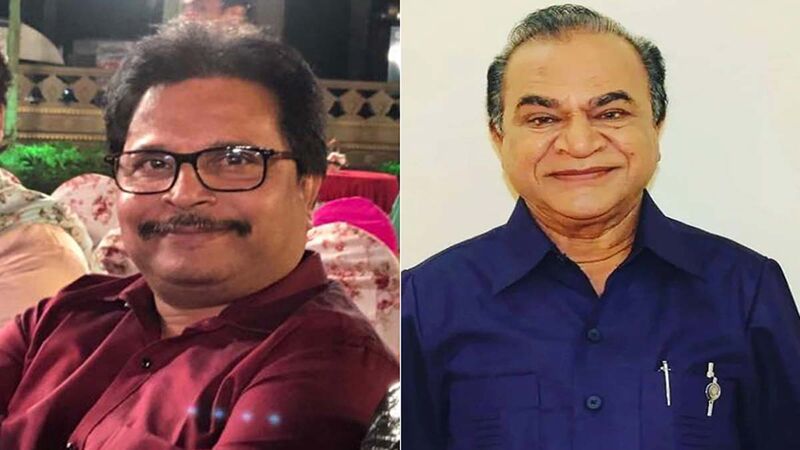 Taarak Mehta Ka Ooltah Chashmah's actor Ghanshyam Nayak passed away after his prolonged battle with cancer. Popular for his role, Natu Kaka, the actor passed away on October 3, 2021. Tanmay Vekaria (Bagga) had shared that his co-star, was in immense pain for the last 2-3 months. Ghanshyam Nayak had last shot for his portion in Daman, when the unit had shifted out of Mumbai, due to the second lockdown. As reported in Bombay Times, a few months ago, Ghanshyam Nayak shared that he was eager to join the team.
He said, "I hope the makers call me back to shoot. I am an actor and I want to keep working till the last day of my life." The now late actor was looking forward to joining the cast when the shoot had resumed in Mumbai. Producer Asit Modi said, "Ghanshyam bhai was not only connected with me because of Taarak, I have known him for more than two decades because he has acted in many of my TV shows, earlier, too. But I do admit that his role as Natukaka got immensely popular and he got the much-deserved fame for his talent and hard work."

Speaking about the difficulties he faced to get the ailing actor back on the show, he added, "Unfortunately, the past one year was difficult for me to get him back on the sets because of his illness but I invited him to Daman when we moved there. He shot for an episode and was happy spending time with the entire unit. I remember celebrating his birthday every year on the set and he used to shoot with us on his birthdays."
The producer recalls how the senior actor was grateful to him, for giving this opportunity, "He belonged to a village next to my village Vadnagar in Gujarat. We have known each other's families for a long time. Whenever he used to come on the sets, he used to tell me that I had given him a great opportunity and I used to tell him, it is all because of God and we need to thank him for his blessings." ALSO READ:
Taarak Mehta Ka Ooltah Chashmah: Dilip Joshi, Bhavya Gandhi And Others At Ghanshyam Nayak's Last Rites
Sharing the death of the actor is a huge loss to the show, he said, "It was difficult to meet him in the last couple of months because he was not keeping well. Taarak... has lost a very important and talented actor and I would say Gujarati theatre and television values his contribution. He kept telling me, 'I want to work till the last day of my life."
The director of the show, Malav Rajda was shaken by the death of the actor. Recalling the time, he directed the now late actor, he shared, "Natukaka has known my father, Gujarati theatre actor and director Suresh Rajda and acted in many of his plays. He was not well for the past few months and I shot with him in Daman a few months back around June-July. He was very easy to work with and I was fortunate to work with a senior actor like him." ALSO READ:
Taarak Mehta Ka Ooltah Chashmah's Ghanashyam Nayak Aka Nattu Kaka Dies Due To Cancer-EXCLUSIVE
He adds, he was shocked and out of words when he came to know about his sad demise, "I am so shocked that I am not able to find words. Ghanshyam bhai was extremely important for us and he will be missed."
The senior actor passed away at the age of 76.
Image Source: Instagram/ bilal_noorani7790