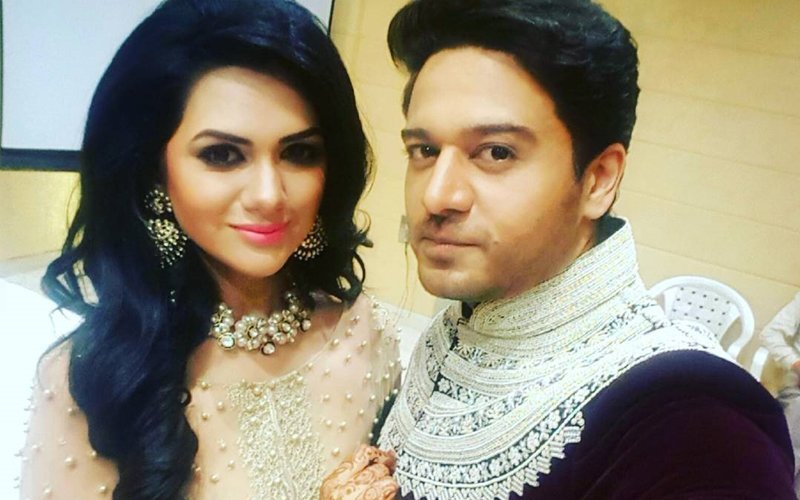 It is the official, 2016 is the year of TV weddings. After Divyanka-Vivek, Dheeraj-Vinny and Karan-Tiaara, the latest telly-town actors to tie the knot are Gaurav Khanna and Akanksha Chamola.

The couple got engaged on Wednesday, which was attended by Hussein Kuwajerwala, his wife Tina, actor Anuj Sachdeva and a few friends. Check out their engagement pics:

Yesterday, the couple got married in Lucknow and Dulhe Raja came with his besties, actors Puja Banerjee and Kunal Verma. And if you may notice, though demonetization has struck the entire country, this dulha seems to be unaffected. Check out garland made of currency notes on Gaurav.



The 34-year-old who has been in a steady relationship with Akanksha but the couple have kept their equation private. It was only recently that their wedding plans became public. However, their love for each other was on display as the two made for a gorgeous pair in the wedding pictures posted on social media.

The couple met during one of the auditions where Akanksha unknowingly went on to give Gaurav acting tips until he revealed his identity. Embarrassed at first, the two did manage to strike a friendship and love blossomed.

While Gaurav is best known for TV shows such as Kumkum, Love Ne Mila Di Jodi and Yeh Pyar Na Hoga Kam, Akanksha plays the character of Parineeta Maheshwari in Swaragini.





Thumbnail Image Source: instagram/gaauravkhanna