The Big Picture: Ranveer Singh Says He Received Tips From Wife Deepika Padukone For His TV Debut, And He's Working On Them
Ranveer Singh shares how his wife, actress Deepika Padukone's reacted to his television debut, adding he is really grateful to have such a great insight.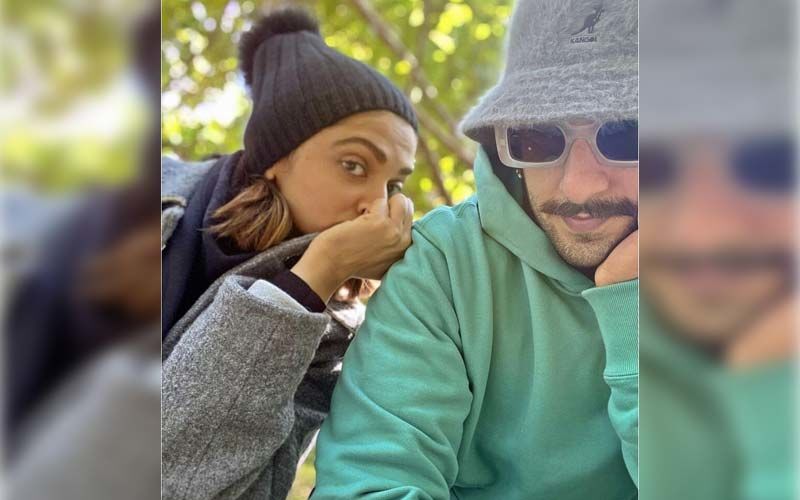 No one beats Ranveer Singh and Deepika Padukone's chemistry. The brilliant actors have stood by each other through thick and thin and have only made each other's lives better. Now, while Ranveer is making his television debut as a host with the visual quiz show, The Big Picture, fans are eager to know Deepika's reaction and inputs, if any, to him.
At the launch event of the show in Mumbai, Ranveer shared, "Deepika always has constructive criticism for me, which I take very positively. I showed her my mock sessions, she gave me some tips and raised some very good points. I noted those points and imbibed them. I am really grateful that I have a sharp wife as a partner, who enhances my work through her constructive criticism."
Ranveer also revealed that the couple always discusses each other's projects and shared that he is really grateful to have such a great insight. Ranveer also revealed that Deepika has given him some tips and he is working on them.
He elaborated, "We often discuss each other's work. I am really grateful that I have such a great insight into the arts, the performance, and all these things (Pointing out at the Big Picture visual). Deepika has given me some tips and I am working on them. And, hopefully, with her love and support, I will be able to impress everyone."
Ranveer and Deepika will be seen sharing screen space in Kabir Khan's upcoming film 83' and fans are eagerly waiting for the release of their upcoming film.
At the event, Ranveer was also asked his idea of the 'big picture', and he said that for him, the big picture is a big house for his wife and kids. He also said he would love to buy a farmhouse in Panvel, if his show does well on the TRP charts.
Singh, with his TV debut, joins the league of Salman Khan, Amitabh Bachchan, Shah Rukh Khan and others to become the face of a show on the small screen.
Ranveer was also asked if he chose to delve into TV because films were not working during the pandemic. The actor asserted that it is his independent decision of choosing the route of TV. "Foraying into television was an independent decision and did not enter it because films were on a downward spiral due to the pandemic. He also praised the OTT vertical, which is booming and excitedly shared that the theatres are opening up, and requested everyone to watch his films," he concluded.
Image Source: Instagram/ranveersingh