Tina Philip Reacts On Comparisons With Bhumika Gurung For Mann Ki Awaaz Pratigya 2: 'I Am A Risk Taker'- EXCLUSIVE
Tina Phillip is giving it all for her role in Mann Ki Awaaz Pratigya 2. The actress speaks to us about comparisons with Bhumika Gurung, who she has replaced in the show and her journey till now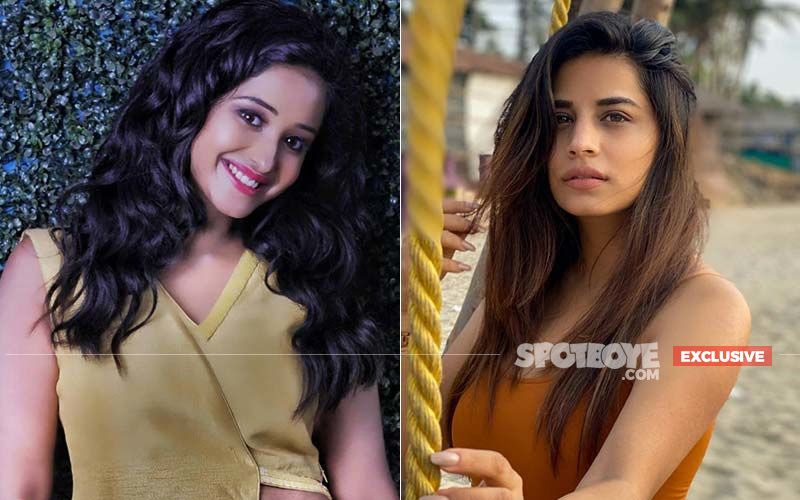 Tina Philip recently entered Rajan Shahi's ongoing show Mann Ki Awaaz Pratigya 2. The actress, who is playing Meera on the show, replaced Bhumika Gurung after she had to quit the show owing to health reasons. And it's inevitable that the comparisons had to happen between both the actresses.
Tina Philip told us, "Definitely, there are comparisons happening. When you start a show in the middle of it, it is harder for the audience to relate to you than if you would have been playing the character since the beginning. Having said that, I always like challenges. And I am a risk taker. I came from the UK to India to act. In my first show, I didn't know Hindi. And I was learning Hindi and getting my grammar right. I feel since then nobody can actually tell that I don't belong from here. I know the comparisons will happen but I am taking this character as new to me. You always have to leave your comfort zone to learn something and I am also doing the same. So, that is my approach to it, that is a new role."
ALSO READ: Tina Philip On Her Struggle To Crack The Acting World: 'I Went Back To UK After Two Years Of Trying My Luck'- EXCLUSIVE
Tina, who is a UK citizen also shared how she is coping up with her dialect in the show, "I am talking Allahabadi Hindi in the show. So it's definitely not easy for me like I said in my first show I learnt Hindi and now this. But to make it fluent I try to speak to my maid in her language who is also from UP. Also, I keep taking tips from my co-stars as they all are amazing performers. That is how I am working on it. At home, I do my homework."
The actress also reveals how in no time the opportunity came to her and the reason were the producers who convinced her for the role. "It was an overnight decision for me, I would say. From auditioning for it to getting the role, it was less than 24 hours. I just wanted to work with Rajan Shahi sir."
Image source: Instagram/tinaintinseltown/gurungbhumika