Bhumika Gurung On Tina Philip Replacing Her In Mann Ki Awaaz Pratigya 2: 'I Am Sure She Or Any Other Actor Will Do Justice To The Role'- EXCLUSIVE
Bhumika Gurung recently quit Mann Ke Awaaz Pratigya 2. During her transition, she also suffered from Typhoid. The actress was replaced by Tina Philip in the show and here is what the actress has to say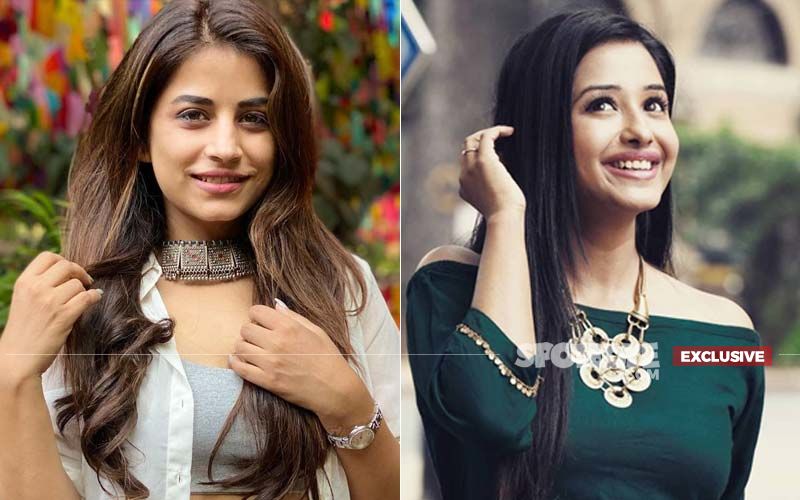 Bhumika Gurung recently had to exit from her ongoing show Mann Ki Awaaz Pratigya 2 owing to her health reasons. However, the actress reveals she had decided to quit the show two weeks back and while the discussions were on between her and the production house, she fell sick.
Bhumika Gurung said, "The reason is something which I would like to keep between the company and myself. But you can be rest assured that it was a mutual decision and there is nothing to worry about. Also, right after the discussion of me quitting the show and exiting the show, I fell sick. I was diagnosed with typhoid. And it took me a while to recover. I am home right now and recovering. But the last few weeks have been really bad because it's been more than 15 days since I am on medication. And finally now I have recovered and feeling better. I am happy that my health is in a good place right now and medicines are working. I am mentally also trying to be positive about things." Also read:
Bhumika Gurung Shares Experience Of Her 1st Holi With Boyfriend Shekhar Malhotra And His Family-EXCLUSIVE
Bhumika shot for her last day last week, "It's been around six days since I shot my last day on the sets. I have heard and read about Tina Philip joining the cast. Though I don't know her personally but I am sure if it's her or any other actor, the person is going to do justice to the character."
The actress also added, "I feel whatever happens happens for good. I had an amazing experience working with DKP. It has been one of the best productions that I have worked with. Rajan Sir has been very warm and supportive. I am immensely impressed and very happy with the way they took care of me and my health. I hope we get to work together in the future."
Image source: Instagram/tinaintinseltown/gurungbhumika