Tunisha Sharma Suicide Row: Actor Had A 'HEATED ARGUMENT' With Ex-beau Sheezan Khan Before Her Death; Police Recover CCTV Footage-REPORTS!
Tunisha and Sheezan reportedly had a 15-minute-long heated conversation in the makeup room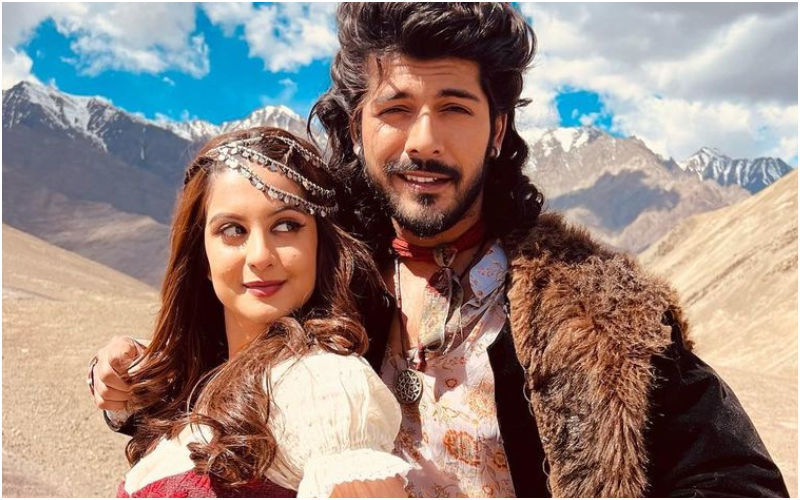 Tunisha Sharma's suicide case continues to unravel leading to new stirring developments. The 20-year-old actor's death has sparked heated television debates and internet is divided over the dark side of showbiz. While the probe has disclosed many shocking facts, police officials have revealed that Tunisha had a heated argument with her ex-boyfriend Sheezan Khan before her death.

For those unaware, days after Tunisha's suicide, Waliv police recovered a note from Tunisha's room. The former couple broke up a few days prior to her death. They were in a relationship, however, Tunisha was saddened after her break-up with Sheezan.
Now, the latest report suggests that the couple had a heated argument and an ANI report quoted the Waliv Police stating that "A heated argument had occurred between Tunisha Sharma and Sheezan before her death. Police have recovered the CCTV footage of the time when the argument happened."
The police had also informed the court that right before the incident took place Tunisha and Sheezan had a 15-minute-long conversation in the makeup room that made both of them agitated. The court was also informed about the 250 pages of WhatsApp chats between the two that the police are probing.
Meanwhile, Tunisha's mother Vanita had recently accused Sheezan of forcing his religious beliefs on Tunisha and also physically abusing her. She also alleged that Sheezan used to consume drugs and the Ali Baba: Daastan-E-Kabul actor continues to remain under judicial custody on the charges of abetment to suicide.
Image Source: Instagram