TV Actors Paras Chhabra, Simran Budharup, Annkit Bhatia, And Akshay Kharodia Applaud Neeraj Chopra For Bagging The First-Ever Gold Medal - EXCLUSIVE
Here's how these tinsel town celebrities Paras Chhabra, Simran Budharup, Annkit Bhatia, Akshay Kharodia react to Neeraj Chopra bagging the first-ever gold medal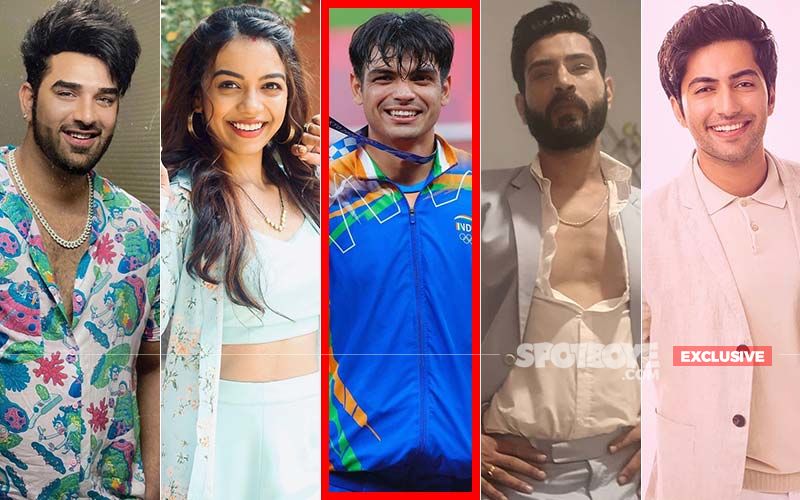 Currently, not only you or me but each and every one of us is swelled up with enormous pride and ecstasy as Neeraj Chopra brings home the first-ever gold medal for our motherland. The sportsman who set a record and ended up winning the Tokyo Olympics Men's javelin finals with a throw of 89.58 m has been inundated with accolades and appreciation. Apart from the political leaders and the general public, let's quickly have a look at what these tinsel town celebrities had to say about Neeraj bagging the first-ever gold medal.
BB13 contestant and finalist, Paras Chhabra says, "Neeraj Chopra ended the hiatus of 101 years and bought home the first-ever gold medal for the motherland. I have no words to describe his hard work and dedication, this is a historical moment. He deserves more than what he is been bestowed upon right now, he is a hero in true sense."
Actor Annkit Bhatia who's the antagonist in the Zee TV show 'Bhagya Laxmi' shared, "I am so happy that India is doing great at Olympics. Finally, we have a gold medalist this year after a long wait. Every win matters, let it be gold, silver, or bronze as the hard work that goes behind that is beyond one's thinking capacity. But when we have someone who won gold, then that's a different feeling altogether. Neeraj Chopra has really worked hard for this and he deserved it. It is a proud moment for the entire nation".
Pandya Store actor Akshay Kharodia shares his perspective on the historic moment and says, "I do watch Olympics whenever I get time. Playing for the country is a very big responsibility and winning a gold medal is a big achievement. I am extremely happy and elated about the win. Neeraj Chopra has created history. I hope he gets more and more success and we get more gold medals for our country."
Actress Simran Budharup who's winning hearts in her ongoing show Pandya Store said that winning is important but participation is equally important. The starlet addes, "It's a great feeling when anyone does anything for our country and getting a gold medal isn't easy for sure. Neeraj Chopra has really made India proud. He is an amazing athlete and he deserved all of it. I am extremely happy with the result of this year's Olympics, We have many wins but this one was, of course, special as it is Gold. I am not only proud of the people who have won but also proud of all the people who have participated and reached that level."
Image Source: Instagram/neeraj____chopra/parasvchhabrra/simranbudharup/ankitbhatia14/akshay_kharodia