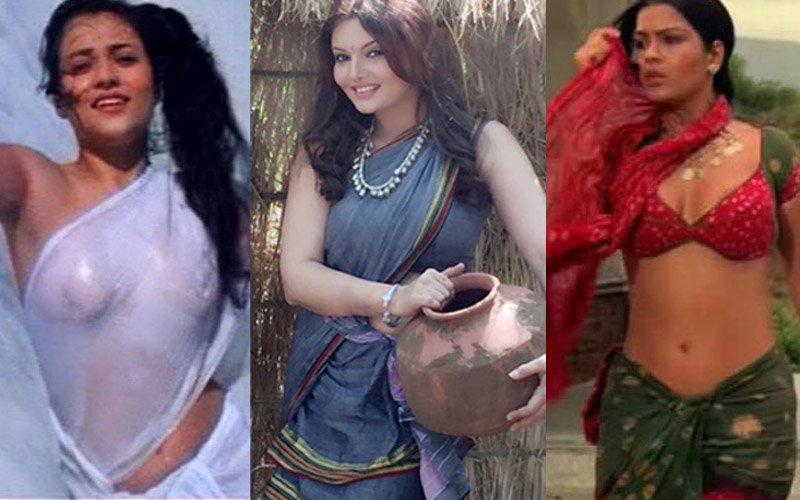 Deepshikha Nagpal is at an all-time high. For, not only is her personal life sailing smoothly, the actress has loads to look forward to on the professional front as well.
We chanced upon a few pictures of the TV hottie (which she has posted on her Facebook account) and we couldn't get enough of them. Have a look: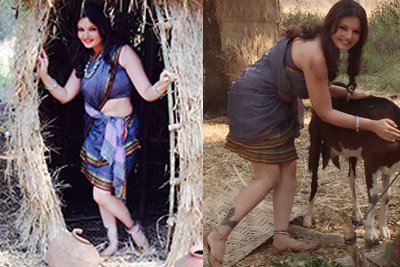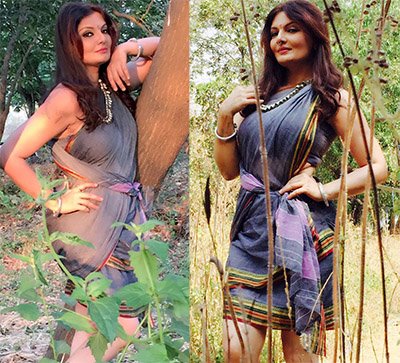 Wondering what they are about? Well, they are from Deepshika's upcoming film, Krina. The actress has been shooting for the project in Panvel.
One look at her ensemble and we are transported back to the times of Mandakini and Zeenat Aman. Right from the style of draping the saree to her poise, the look bears an uncanny resemblance to the voluptuous actresses.
Mandakini had the nation swooning with her waterfall scene in Raj Kapoor's Ram Teri Ganga Maili, in which only a white piece of fabric covered her body (sans a blouse) as she struck a pose under the gushing waterfall.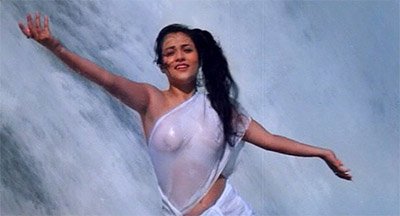 Image Source: anandabazar
Zeenat too oozed ample sex appeal as the village belle in Satyam Shivam Sundaram.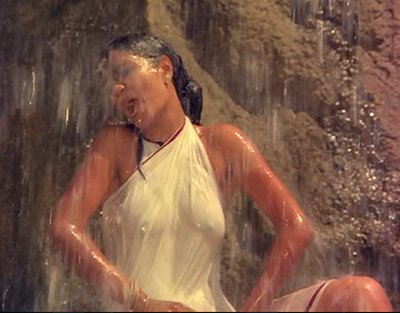 Image Source: indpaedia
Curious, we called up Deepshikha and she reveals, "It's too early to talk about my character. The film is a backdrop story of Krishna, set in the Bahubali era. Inder Kumar is playing my husband. Interestingly, he essayed the role of my spouse in Yeh Dooriyan as well."
Personally, Deepshikha and husband Kaishav Arora are stronger than ever before. The two headed to Goa to ring in the New Year and seem to have sorted their differences out. To sum it up, the couple's determination to make their marriage work the second time is turning out to be fruitful.
Back to Krina, Deepshikha, your look has left us intrigued!


Thumbnail Image Source: anandabazar, facebook/deepsheekha.nagpal & xossip