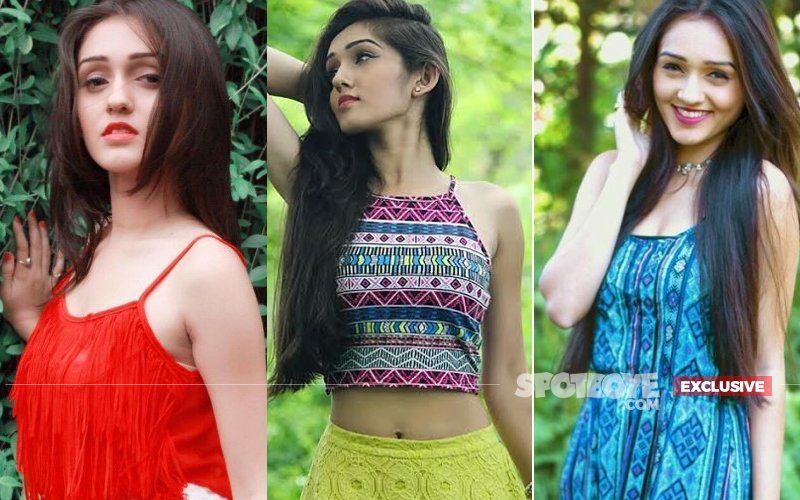 Will she? Won't she? Speculation was rife that Tanya Sharma was packing her bags in the Star Plus show Saath Nibhana Saathiya, produced by Rashmi Sharma.
But all that should be put to rest now. Speaking exclusively to SpotboyE.com a few minutes ago, Tanya said, "We have resolved the matter."
What exactly was the matter? Well, till now, the news out was that Tanya was throwing tantrums and had a heated argument with Rashmi and her team. "Hmmm... well I was not keen to play a mother in the show anymore. So yes, I did talk to Rashmiji. But I have been promised that the motherhood track will not be highlighted too much, and soon a new exciting track is coming up for me. I am not leaving the show. I am convinced by Rashmiji and her team's explanation."
Image Source:instagram/tanyasharma
Was she contemplating to quit then? "Yeah, but not anymore."
A source says, "Tanya is just 21. How can she pull off a mother's role convincingly? Team Saath Nibhana Saathiya is asking for too much."
Another source close to the production team, however, says, "There was nothing left to show in Tanya's old storyline. The motherhood track route had to be taken, option nahi tha. Stories need to have dramatic peaks in order to sustain the interest of viewers."
"I am back for now, but if there is any new development I shall definitely tell you," Rashmi signed off.
The message is loud and clear to the producer and broadcaster of Saath Nibhana Saathiya. Samajh gaye na? Star Plus and Rashmi Sharma need to fulfil their promise to Tanya ASAP.
Thumbnail Image Source: instagram/tanyasharma