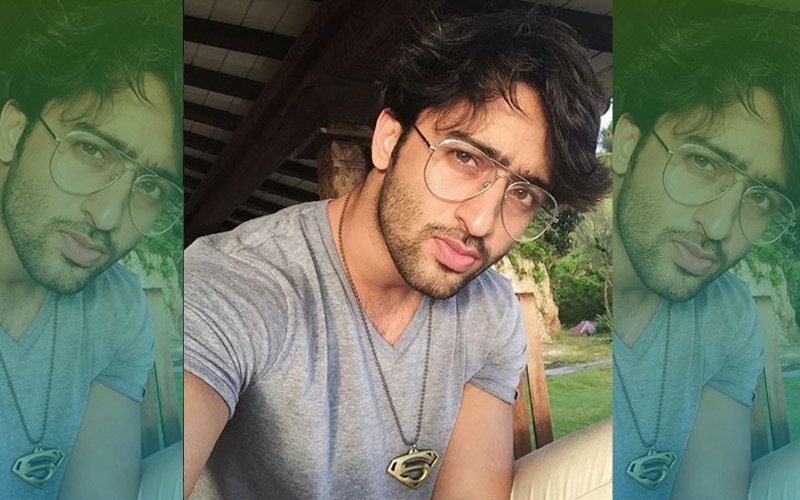 Shaheer Sheikh and Erica Fernandes fans got some bad news recently when it was revealed that the Kuch Rang Pyar Ke Aise Bhi co-stars had ended their romance in real life
SpotboyE.com had told you that the much loved and much-in-love couple had called it quits. In a drastic turn of events, Erica, who plays Sonakshi Bose and Shaheer who plays Dev Dixit in the hit TV show, had stopped talking to each other, only interacting when they shot a scene for the cameras.
After that sad news, comes another shocking revelation.
We recently came across a page on Facebook where Shaheer was supposedly asking for marriage proposals from Muslim women between the age of 22 and 30. The message asked all interested women to send in their pictures to Shaheer. Yes, reader we too were shocked.
The post was trending on Shaheer's Facebook wall, with hundreds of comments. The message had made public an email id and a phone number too.
When SpotboyE contacted Shaheer, he was shocked and told us that it was an impostor trying to fool his fans.
Shaheer warned his fans to not send in any pictures or personal details to the fraudsters. When we asked him whether he will approach the authorities with this,he told us, "There are already so many fake accounts on my name, I can't stop them. Because it's online, anyone can claim to be anyone."
We do hope that Shaheer's fans or his ex-girlfriend Erica Fernandes have not taken the post seriously!
Thumbnail Image Source: instagram/ Shaheer Sheikh