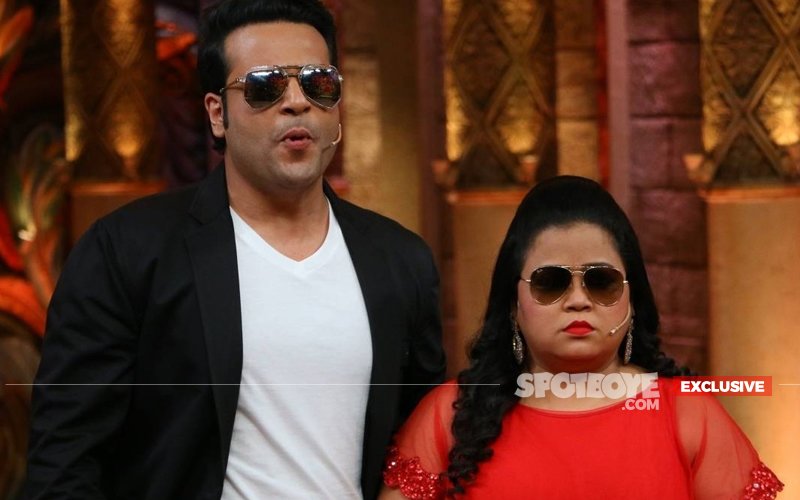 Your browser does not support the video tag.
Krushna Abhishek and Bharti Singh are living through every TV actor's worst nightmare‑ the sudden cancellation of their show.

The two comedians were the face of the roast show, Comedy Nights Bachao Taaza (CNBT) which had invited the ire of plenty of celebrities for its often vulgar and crass humour.

It was in December that Colors had decided to take the show (CNBT) off air.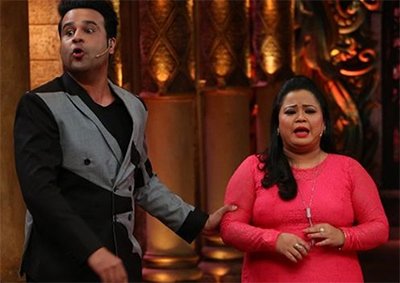 Image Source: twitter/Krushna_KAS

CNBT's last episode featured Shraddha Kapoor and Aditya Roy Kapur who were there to promote OK Jaanu.

It's been a month and we were keen to know what was up with Krushna and Bharti. The two outspoken stars had gone MIA after the news broke that their show was canned. Calls to their phones went unanswered or were diverted to their managers who feigned ignorance about their plans.

If you were wondering what are they upto, we can tell you that the two roast masters may soon be back on our screens.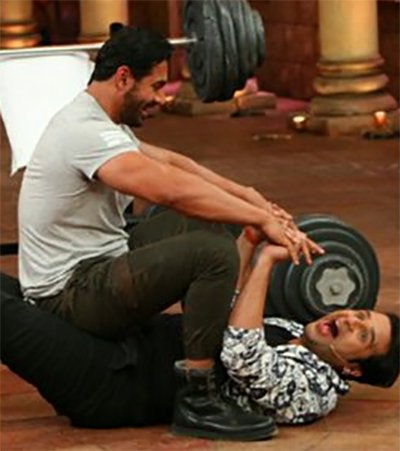 Image Source: twitter/Krushna_KAS

Bharti is already onboard the Colors show Chhote Miyaan, which is being produced by Endemol. But we will see more of her soon.

The production house behind CNBT, Optimystix, does not want it's talent to sit idle especially because Bharti and Krushna are still getting paid thanks to their contracts.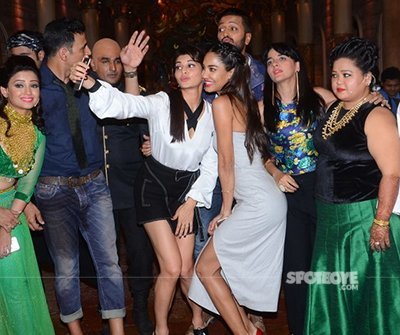 Image Source: Manav Manglani

Is Optimistix planning a new show with the roast masters? We are sure there will be an announcement soon because after all there are no free lunches.

For those who have come in late, the writing had been on the wall for CNBT for a long time before its eventual demise.

Its viewership dropped by 22 per cent since its revamp in September and then the drop continued to reach a 27% dip in TRPs.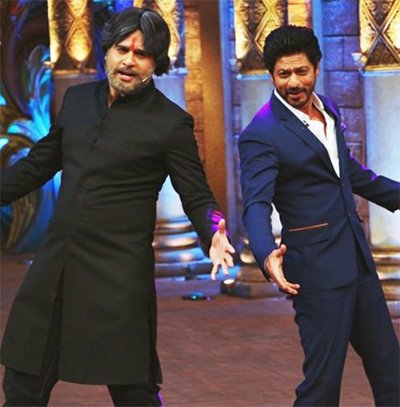 Image Source: twitter/Krushna_KAS

The show has riled many stars. Shah Rukh Khan who made an appearance to promote Dilwale, asked the producers of the show to remove the portions where Bharti and Krushna took digs at his personal life.

Thanks to the bad reputation of the show, stars like Akshay Kumar, Kareena Kapoor and Ranveer Singh have refused to be on the show.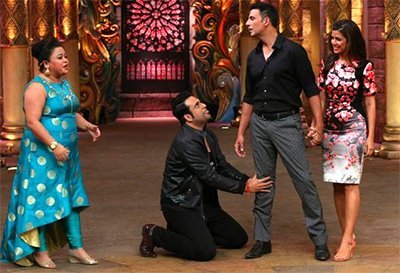 Image Source: colors

Then John Abraham famously walked out of the show and the list of actresses who have taken offense to the jokes is a long one, from Tanishtaa Chatterji, Lisa Haydon, and Anushka Manchanda to Kavita Kaushik.

The backlash against the show was intense and soon after the makers of the show decided that they are ending the 'roast' section of the show which had been criticised for its toilet humour and below-the-belt jokes.


Thumbnail Image Source: twitter/Krushna_KAS