Utsav Chakraborty Apologises After Being Accused Of Demanding Nude Pics From Woman; Says, "I Have Been A Piece Of S**t"
After being accused of sexual harassment, stand-up comedian Utsav Chakraborty has now apologised in a series of tweets. Meanwhile his alleged actions have also been slammed by some of the popular comedians like Varun Grover, Mallika Dua, Sapan Verma and Kunal Kamra. Here's what Utsav's apology read as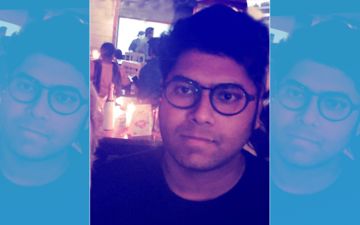 AIB fame Utsav Chakraborty has been accused by numerous women for asking them to send him nude pictures. Many fellow comedians like Varun Grover, Sapan Verma, Mallika Dua and Kunal Kamra lambasted Utsav after these allegations against him started surfacing on social media. AIB, which has done a few videos featuring Utsav, has released a statement. Meanwhile, Utsav has been apologising profusely to all the girls who have come up with these allegations.

Utsav in a series of tweets wrote, "To be honest, from all accounts, I've been a piece of shit. And I will try to do everything I can work past that. There was no excuse. I know inconsiderate and entitled. Even in this narrative, when this whole thing started, I kept looking at myself as the victim. I would think that the world has shortchanged me. But my intentions were not to do that, I would think. I was just asking people out and being upfront in my head. But unfortunately it was all in my head. Not to the person it was happening to. To her it was real. I tried to talk to Mahima (@agirlofherwords) & sort it out way back in 2016. She would have none of it and why would she? She has never known me in real life, and even if she did - how is that for a respite? Even if my intention wasn't to make her feel shitty the truth is, I did (sic)."

He went on to add, "And yes I did grovel. Tell her my career would be over before it began. That I have medical issues that I have to deal with for life. And those are expensive issues. But to use my illness as a crutch is stupid. But it's not like it's not relevant to this whole debacle. But again, that's what every supervillain says to justify their villainry. That oh, look at my tragic back story. Look at my many problems. I'm fully aware I'm doing that right now. But I have to explain my irresponsible behaviour somehow. At least to my self. To me, getting nudes from a person was an instant rush. I was not in pain for that brief moment. Someone trusted me with that information. I would feel honoured and not ugly. But this caught me into a weird spiral. Where I would ask anyone who was nice to me in the slightest. In my head it was just plain sexting. Because I had made up this egalitarian society where women constantly don't get harassed every waking moment of the day. And I would look at myself and say but I'm so woke. I'm not like *those* guys (sic)."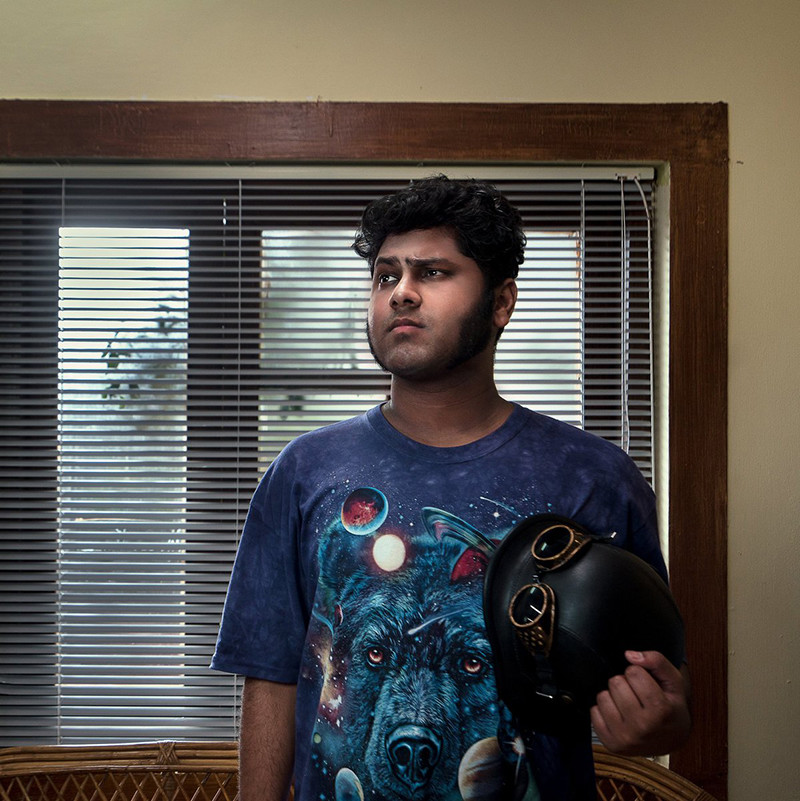 "How can I be a misogynist when I call it out constantly? Even if I was entitled I would think that life has been unfair to me, it gave me a disease without a cure. And I wouldn't give it a second thought. I would go from one painkiller haze to another and keep messaging. I could say I was not in control and doing it to chase a kick but IT DOESN'T ABSOLVE ME. I know that. But I was angry at the world, literally fought with every authority figure in my life, burned bridges and stopped getting shows. I was the disease that I was fighting. And now some more context. This account you see right now was called @satanbhagat when it started. It was a Chetan Bhagat parody account made way back in 2010. It was made so I could make fun of Bollywood and of course, Chetan Bhagat. This was before Twitter was political. The whole objective of the account was to trash whatever I thought was status quo. So that meant Bollywood, the ruling government, bigots with bad grammar and people who plagiarised tweets. And this took up a lot of my time. I would shame people off Twitter. Not realising that they were human beings with thoughts and feelings. Human beings who would nurse a grudge for an eternity for my public online bully behaviour. I didn't consider any of that would come back to haunt me eight years from then. I have deleted my old tweets since but people who were there in the beginning of this site can probably vouch (sic)," he further wrote.

Utsav went to write, "I was an asshole and proud of it. Because all my online fights would rake in followers. That was also a kick. The online validation that I could've done without. So in this warpath that no one asked for, I had made enemies out of many men AND women. They hated me with all their guts. And as thing is unfolding, some of the people who have come out saying I was untoward are also people I used to make fun of back in the day. And as for asking for nudes from underaged people, I cannot and will not ever do that. The person in question can pull up screenshots and I would be proved forthright. But again, it doesn't mean I wasn't an entitled piece of shit who asked out everyone in his know (sic)"

"And Snapchat was the worst thing to happen to me in this stage in my life. Some nice people did send me nudes there and I started assuming that everyone was that forthcoming and open to sexting. That was the worst thought that I could have had. But I did. And adding to my acute attention deficit mind was also the temporary nature of messaging in Snapchat. I would flirt with a person and then I would forget who I was flirting with. Then I would flirt with someone else thinking they were the first person. And that is where the lines of consent & information blurred. I was in too deep and too proud to admit that I was confused. Confused people don't get laid, I would think. I had to play it cool. There were instances where I would have a long and intimate conversation with one person and then continue the same conversation with a whole different human being. I wouldn't realise till the other person pointed out. Anyone who knows me in person knows that I'm not fully 'there' as a person. I forget things. Important things. I keep losing things that are essential for my survival even. And I can't explain this enough (sic)," he went on to write.

"But I have been an entitled asshole and people have been hurt. I don't know how to deal with this but I'm confused and scared. And I've always been uncertain about my future but this is next level. Please know that it was literally the opposite of my intention to make ANYONE uncomfortable. Including of course @AGirlOfHerWords. As for 'sending' unsolicited pictures of *my* genitals, I don't think I've ever done that. I would only send if that person asked for the said picture. And even then I would make sure that said person has sent me something of equal parity first (sic)," he finally concluded.
Also, a ton of rumours and allegations flying around suggesting Utsav is / was AIB's Head Writer. Utsav was never our Head Writer. Also, Utsav has not been an employee at AIB since the end of 2016.

— All India Bakchod (@AllIndiaBakchod) October 4, 2018
AIB, with whom Utsav was working till 2016, has condemned his actions and tweeted, "A ton of rumours and allegations flying around suggesting Utsav is / was AIB's Head Writer. Utsav was never our Head Writer. Also, Utsav has not been an employee at AIB since the end of 2016 (sic)."
They say the best things in life are free! India's favourite music channels 9XM, 9X Jalwa, 9X Jhakaas, 9X Tashan, 9XO are available Free-To-Air. Make a request for these channels from your Cable, DTH or HITS operator.