Vidya Sinha Demise: Producer Rajan Shahi And Smriti Kalra Fondly Remember The Actress And Her Work
Yesteryear actress Vidya Sinha passed away sometime back and producer Rajan Shahi and her Co-star Smriti Kalra has opened up, remembering the veteran.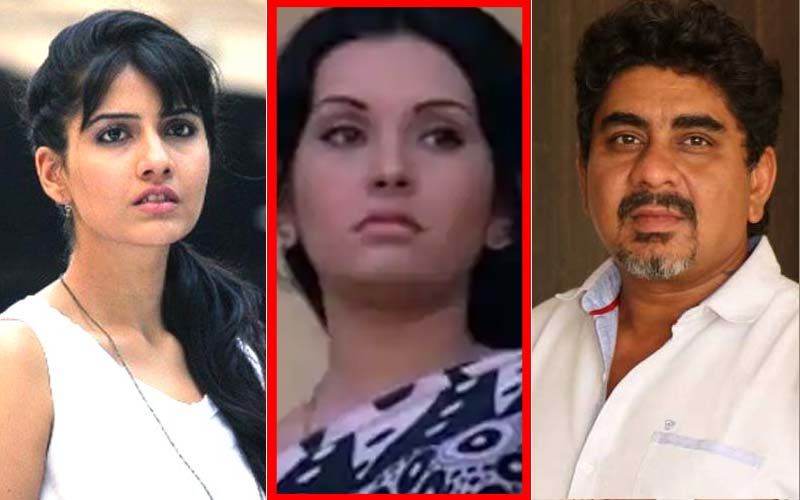 Veteran actress Vidya Sinha is no more
. Sinha had worked in many hit films like Choti Choti So Baat, Rajnigandha and many more. She gradually switched to TV and now her friends and colleagues remember her in this time of grief. Sometime back we told you how Vidya Sinha's Qubool Hai co-star reacted on her unfortunate death. And now famous producer Rajan Shahi and her Co-star Smriti Kalra have come up with their condolences for the veteran actress.
Rajan Shahi said, " I am extremely sad to know about Vidyaji's untimely demise.She was an extremely talented actor but most importantly a very good,genuine down to earth person.
I remember her very sweet request..when she was cast to play a pivotal role in one the shows I was producing
" ITNI SI KUSHI" she requested me if I would direct one of her scenes..
I had stopped directing since long..but could not say no to such a senior and veteran actor.
I thought of directing one scene but seeing her enthusiasm and DEDICATION as an actor I ended up directing full day.
She was extremely warm and created a family bond with all unit and actors.
She will be missed and I pray for her departed Soul .
NAMAN🙏

Smiriti Kalra says, "It's a big loss for the film and tv Industry
As a child I have seen her as a heroine and then I had the honour of working with her as my 'Dida' in the TV show Itti Si Khushi.
As my onscreen Dadi in the show ITTI Si KHUSHI I remember gushing when she complimented me for being a fine actress. She was extremely loving and caring. We will miss her presence but she will live through her films" can we please add her quote as well.
For uninitiated, Kullfi Kumar Bajewala actress Vidya Sinha left the world today. Sinha was hospitalised since a week in Ciriticare Hospital in Mumbai and today noon she took her last breath.The 71-old-year actress lost her battle against Lung and cardiac disorders. Vidya was in in a critical state since last week, when she was rushed to the hospital in a serious condition. While her blood pressure and pulse rate at the moment were stabilised, she was immediately pout on a PAP (Positive airway Pressure) ventilator.
Image Source: iwmbuzz/upuklive/newsbytes, Instagram/rajan.shahi.543