Vikas Gupta Shoots From The Hip, "Puncch Beat 2 Has Priyank Sharma But I Am Not Making It" - EXCLUSIVE
The brainchild of one of the most popular web shows Puncch Beat, Vikas Gupta has confirmed exclusively to SpotboyE.com that the sequel is in the making but he won't be a part of it. Also, he has revealed that Priyank Sharma will be starring in the sequel indeed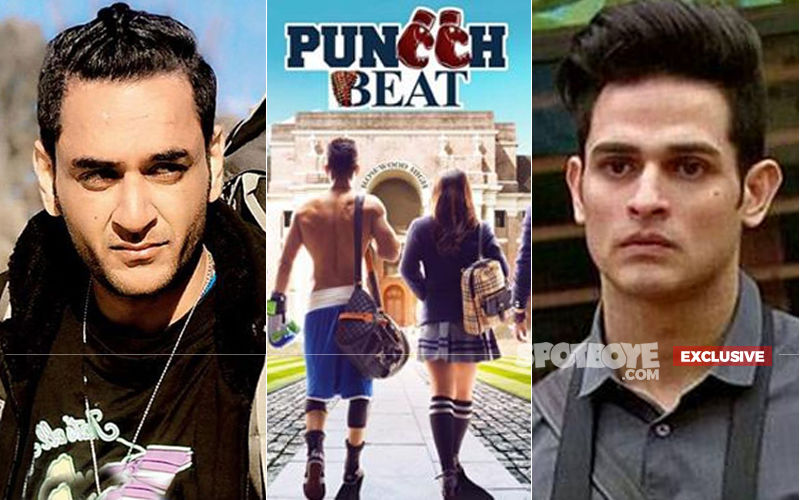 One of the most loved web shows, Puncch Beat starring Priyank Sharma, Harshita Gaur, Khushi Joshi and Siddharth Sharma is geared up for a sequel. Well yes, the show is set to return with the second and third part, but this time, the brain behind the show will be missing.
Vikas Gupta who is the creator and writer of the series won't be a part of the second and third instalments
.
A source closed to the show had informed to SpotboyE.com that Ekta Kapoor is going to get her franchise of Puncch Beat very soon and Priyank Sharma who essayed the character of Rahat will no longer be a part of it. We imemdiately messaged Vikas Gupta to know the truth and that's when he told us, "Puncch Beat is definitely coming back with season 2 and 3. And Priyank Sharma will be very much a part of it as Rahat is an integral character of the plot and you can't complete the story without him being there. But this time, I am not doing the show. Balaji will be producing it."
When asked whether Ekta has agreed to this and he replied, "Yes, I created it but I won't be doing it this time. Ekta is also aware of it. And I am working on something else for ALTBalaji at the same time, as Puncch Beat 2 is being worked upon while this is being made. It won't be for the first time that I will not be a part of the show that I have created. Before Puncch Beat, I made shows like Gumrah, Yeh Hai Aashiqui, Kaisi Yeh Yaariyan, Fanaah, All these were started by me and later were worked on by others. It's a similar case over here."
For the uninitiated,
Vikas Gupta had a tough time while shooting for Season 1 with Priyank Sharma
. Talking about it, Vikas had told us, "I had a greatly harrowing experience while making Puncch Beat. So I don't want to go through the same experience again that's why. It has worked brilliantly so my mind might change after 2-3 months, but right now I don't want to see such amazingly talented people who have made such conversations and gestures that made mine and my crew's life amazingly miserable".
He added, "It was a difficult experience working with him as he had a knee injury for which he had to undergo an immediate surgery. My shoot has been stopped a couple of times. Then we had to push the schedule and most scenes were set outdoor which made things more difficult. Sometimes due to his anger issues he got his hands hurt by punching a wall. He said he can't shoot because his legs hurt and couldn't walk properly. However, at Prince and Yuvika's wedding you were dancing like anything. You can go down on your knees to propose to Anusha in a fun way. You can workout every day, post a dance video every day. There were a lot of issues we had to face due to him. He used to go for events and not come for shoot. Eventually, when the show wrapped up, he should have gone for his surgery. We are sitting in March but, it hasn't happened yet. Yes, there is a problem in his bone, but that he is facing 7 years. Now if you want to make it an issue you can. He did trouble us a lot. But he also did very well on the show. He is capable and pulled off the character the way he wanted. And I am happy he did justice to the show. But as a producer I am extremely unhappy about his unprofessional behavior".

We wonder if this is one of the reasons why Mr Gupta is staying away from the second part. At the moment, he is busy producing Class Of 2019 series will again turn host for Ace Of Space Season 2.


Image Source:- instagram/priyanksharmaaa/lostboyjourney, peepingmoon, pioneernews