Vikas Gupta Warns: Girls, Do Not Send Nude Pictures To My Brother's Fake Profile!
Bigg Boss 11 contestant, Vikas Gupta took to Twitter, to send out a warning to all female fans. His brother's pictures are being misused by a conman and Vikas has asked girls to not fall for any trap...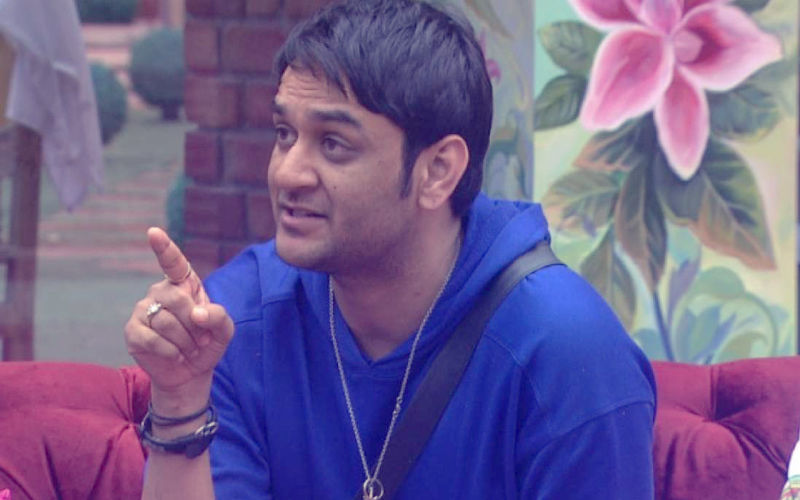 Vikas Gupta is tensed these days and the reason is a fake profile created by someone in Pakistan. Well yes, his brother, Siddharth Gupta's pictures are being used by a man in Pakistan, named Naveed Ahmed Butt to grab eyeballs and look reliable. The conman is asking girls to send nude pictures and money for casting purposes too. Alarmed by the situation, Vikas took Twitter to warn his female fans and wrote "Please report this profile on Instagram asap . A lot of girls are being really stupid to send money and nudes and falling into trouble. This man is from Pakistan posing with a fake name and using my brother @scorp_sid pics has gotton almost 15 k followers. Please Report #Fake ".


Please report this profile on Instagram asap . A lot of girls are being really stupid to send money and nudes and falling into trouble . This man is from Pakistan posing with a fake name and using my brother @scorp_sid pics has gotton almost 15 k followers . Please Report #Fake pic.twitter.com/tixItiwo8c

— Vikas Gupta Rosewoodian (@lostboy54) May 22, 2018
Well, duping people using celebrities' name is a common practice and many have fallen prey to this situation. You may recall actor Karan Patel also made an appeal to his fans on Twitter, a few months back, when a man using his video was approaching girls to send their nude pictures for casting.

Talking about Vikas Gupta, well, the producer was in news lately for doling out love advice for a special someone and it was not meant for anyone from the Bigg Boss 11 house, the clarification of which was made on his post itself. Alongside a message, he had written, "This is dedicated to someone I really love. Although I understand you really love him. I really think it's time to leave him. You need to know your worth. You need to know the difference between what you are getting and what you deserve. You deserve the kind of love, you give out sweetheart. And this goes to everyone who is reading this. P.S. this isn't for any women from big boss: So Peace Out ... Whoever it was meant for, it has reached and hopefully the message will reach whoever needs it." Vikas' post had created a stir among fans who went on guessing spree to figure out who they mystery girl is.

Coming to Vikas' appeal, well, we hope his warning reaches to all and fans don't fall prey to the mess.


Image Source: twitter/biggboss