War Escalates? No Kapil Sharma On Karan Johar's Couch!
Karan Johar and Star World have decided to NOT telecast the Kapil Sharma episode of Koffee With Karan. The news has shocked those who're close to KJo and KS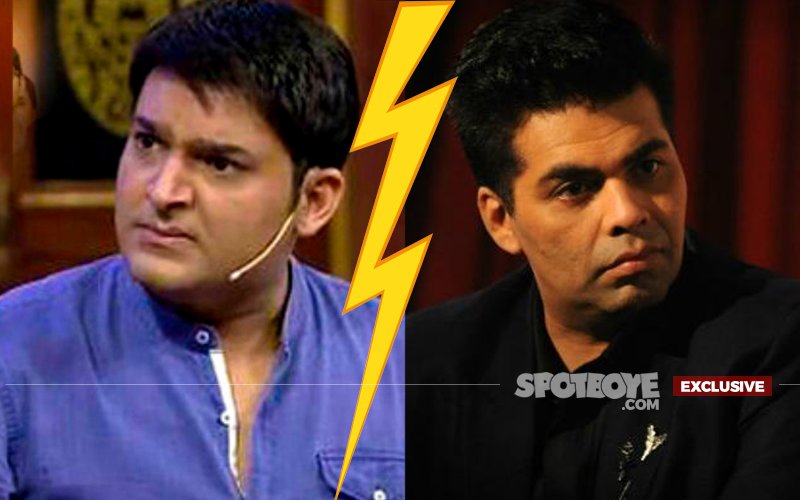 As always, we bring it to you hot from the oven. And the latest is that Kapil Sharma will not feature in Koffee With Karan.

A source close to Star World (broadcaster of Koffee With Karan) said, "I don't think there is any war between Karan and Kapil. But yes, we have decided to chuck the Kapil episode. Maybe it didn't turn out to be exciting."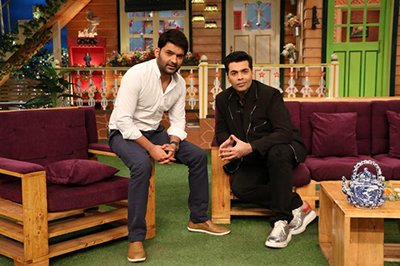 Image Source: twitter/kapilsharmaK9

We are sure that Kapil is not amused, and we cannot help connecting this to the recent rumours (which are growing louder by the minute) that the Kapil-Karan dosti has hit a rocky patch.

Was the episode dropped because Karan is supposedly angry with Kapil?

Buzz is, Kapil's comments on the Ae Dil Hai Mushkil director during a recent awards function irked Karan no end.While hosting the awards show, Kapil Sharma invited Shah Rukh Khan to co-host a segment with him. Karan, who was co-hosting with Kapil till then, was asked to leave the stage in an allegedly disrespectful manner. 'You are my assistant and you may leave now' Kapil told Karan. This statement is said to have not gone down well with Karan. But aren't award functions scripted?

SpotboyE.com was the first to tell you that Karan Johar will will be a SOLO guest on Kapil's show (on Sony), for which he will shoot on November 18, followed by Kapil shooting a SOLO episode of Koffee With Karan (on Star World). The episode with Kapil was shot before the awards function

The story went that Team Kapil was very keen to have Karan during the Ae Dil Hai Mushkil promotions on their platform, which were carried out by Aishwarya Rai, Ranbir Kapoor and Anushka Sharma. Karan could not make it to the shoot andTeam Kapil told him to extend a promise that he would grace their show once Ae Dil Hai Mushkil entered the 100 crore club. Team Karan called up Team Kapil as soon as Ae Dil Hai Mushkil touched the 100 crore mark. And Kapil was informed during the same call that Karan would love to have him on his show Koffee With Karan. Kapil immediately said yes, and shot for the episode in question.

The Kapil episode of Koffee With Karan which will NOT be telecast might have been very entertaining. In that, Karan had reportedly asked Kapil how come he took to Twitter so early in the morning? Didn't he have a girlfriend with whom he could spend the time instead? Kapil was embarrassed and didn't know what to say. He told Karan he is not comfortable answering such questions. He also commented that he himself never asks such thing to his guests when they come on his show.

Whatever, it's now NO Kapil Sharma on Koffee With Karan. That's that!

Thumbnail Image Source: images & hdpics