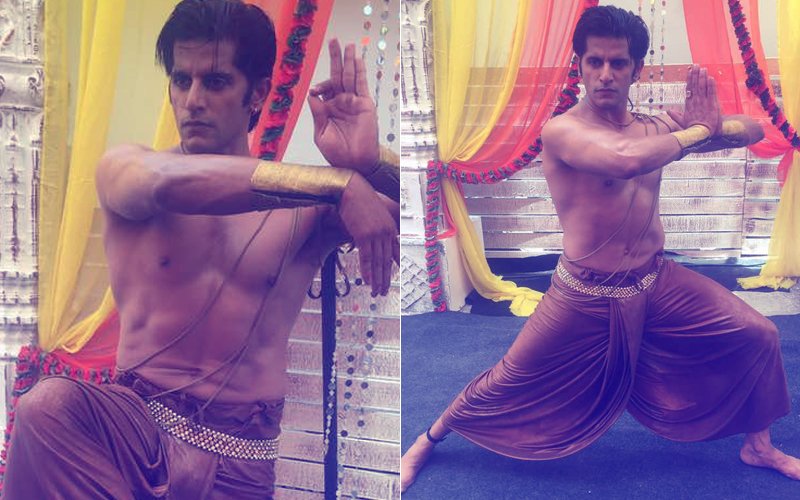 Karanvir Bohra is back to the grind after returning to the country with wife, Teejay Sidhu and twin daughters – Miko and Nonu -- in tow a few days ago.
The TV star has begun shooting for Ekta Kapoor's Naagin 2 and tonight, you will see him attempt Tandav, a video of which he uploaded on social media.
Alongside the clip he wrote, "Time in tonight #naagin2🐍@colorstv to my attempt at #Tandav I hope I can live up to my #guruji pandit #virukrishnanji 's expectation."
It is well-known that Karanvir has trained in Kathak for two years and he is now all set to showcase his skills on one of the most popular shows on television.
We got in touch with Karanvir about performing Tandav and he said, "I love the Indian Classical form of dancing and what better place than Naagin 2 to perform a Tandav for Lord Shiva."
Meanwhile, soon after landing in India, Karanvir took to social media to post a heart-warming message thanking fans and well-wishers for their love. He wrote, "Thank you all for your love and wishes, @bombaysunshine and the #BohraBohra sisters have landed safely. #Miko & #Nonu (official nicknames) The one in my hand is Miko, Elder by a minute, A fierce Lioness by nature. Tj says she looks Japanese, thus the name Miko-Tashi And ofcourse the Tee is holding its the petite and dainty #Nonu, the name says it all, she is like a little doll princess. My excitement has no bounds, I can't even express the feeling I have when I look at these 2 I haven't slept more than 4 hours in the last 2days, and I've been doubling up with my regular shoot timings, now the daddy duty has hit me like a #thunderbolt, But you know what? I'm loving it, staying up late, now has a purpose –good bye sleep, see you in a year or 2"