Watch Karishma Sharma Take #KekeChallenge In The Most Sexy Way...
After, Nia Sharma, Kushal Tandon and Bhumika Gurung, here comes Karishma Sharma flaunting her moves on Drake's In My Feelings...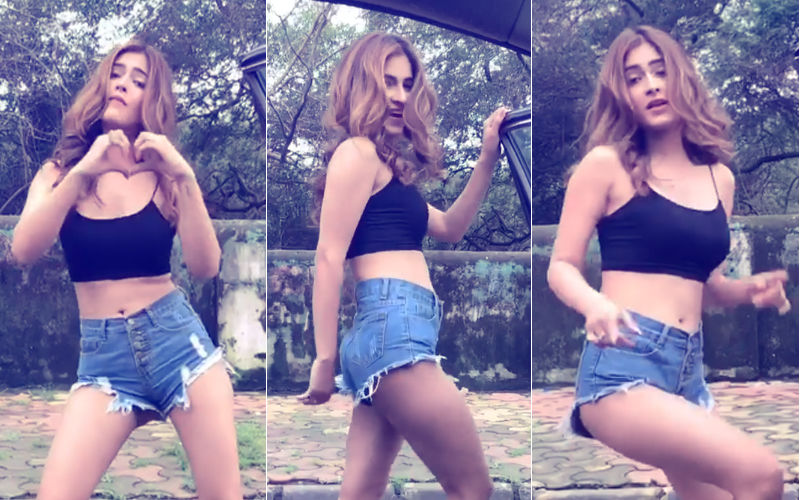 Looks like the #kekechallenge is not letting our TV buddies sleep. After Nia Sharma, Kushal Tandon and Bhumika Gurung, hottie Karishma Sharma has posted a video, taking the #KekeChallenge. Check out her video, where the actress looks smoking hot:

Just yesterday we brought you Bhumika Gurung's video where the actress broke into a dance at a mall and grooved to the famous number. She posted the video and captioned it as, "About last night's celebration! After wrapping up this is what we kinda did. This one's a decent #inthefeelingschallenge#kekechallenge I got some funny ones in my phone's gallery @priyanka.singh.gurung can I upload them please?"

In case you are clueless about the #keke or #inmyfeelings challenge, well, here's a bit of information on it. It's a challenge where netizens shoot their dance video on the song, In My Feelings, recreating the signature steps from the original track. However, the twist is that they have to get out of a moving car and do the steps matching their pace to the car in motion. Needless to say, it's surely a dangerous thing to attempt.

While Nia Sharma posted a safer version of it where the car was not in motion, she gave a witty take to it saying that in Mumbai, cars hardly move.

Kushal Tandon, on the other hand, was a step ahead in making this challenge humourous. He blasted the song in his car and shot a camel walking along with his vehicle.

To talk of Karishma Sharma's video, the actress performs the challenge well and looks amazingly hot while doing so. Don't you think?


Image Source: instagram/karishmasharma