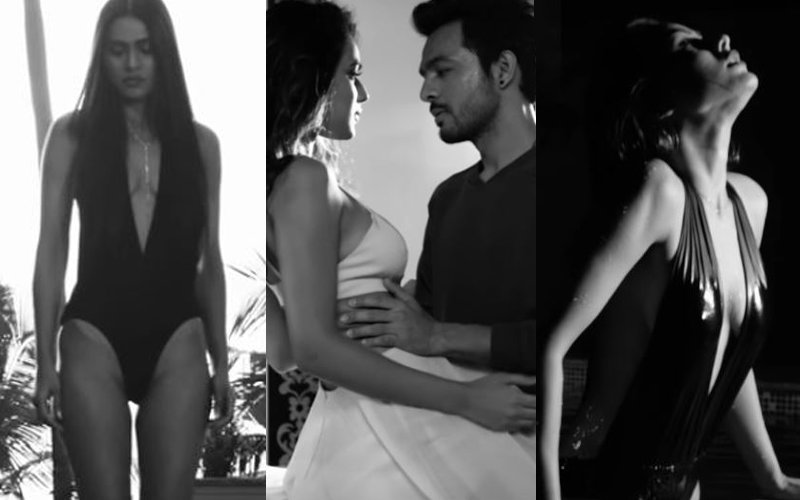 Nia Sharma has been one of the most talked about celebs in town these days. She is the sexiest star on Indian television and Nia has never shied away from flaunting her hot bod. Time and again, the Jamai Raja actress shares bikini pictures on Instagram and has a crazy fan following. The actress has now come up with her new music video, and it is as sexy as it can get (Watch the video above).

Nia took to Social Media to share a clip from the video.


The song, titled Waada, has been written, composed and sung by Tony Kakkar and produced by Desi Music Factory.

But this success doesn't come easy! Nia was recently slut shamed for posting hot pictures of hers on social media. However, she reciprocated sharply and shut all her haters with another hot post.


Nia had written: "Oops! Here's one more from the photoshoot!! Ready to slut-shame a girl again? Go aheadddddd. I'll post five more coz that's exactly why I got this shoot done !! And that's exactly how I'll post pictures from the same! I appreciate everyone who took out time from their absolutely worthless lives to write filthy long comments on my previous video. I got u a job again(sic)"


When we called Nia to get her reaction to the whole slut shaming episode, she stayed back from commenting.

However, Faisal Miya Photuwale, who shot this music video was quite forthcoming in talking about the same. "It is really shameful. What is the harm in what Nia did? This can only be stopped when girls become upfront and are not scared to voice their opinion.I am proud of Nia. I shot her for a music video, it was sexy. Market mein jo milega they will buy that and wear it. They won't wear pyjamas to a swimming pool, they will wear a bikini. A few people are making it dirty on social media, making it difficult for the girls to breathe. Nia has a life of her own, others need to get a life!," he said.

Thumbnail Image Source:youtube/desimusicfactory