Will Kapil Sharma's Sullied Image Have An Adverse Effect On His Upcoming Film, Firangi?
Kapil Sharma is a troubled man these days. The ramification of his mid-air scuffle with Sunil Grover has now started taking a toll. Will this spill over onto Firangi? SpotboyE.com speaks to the trade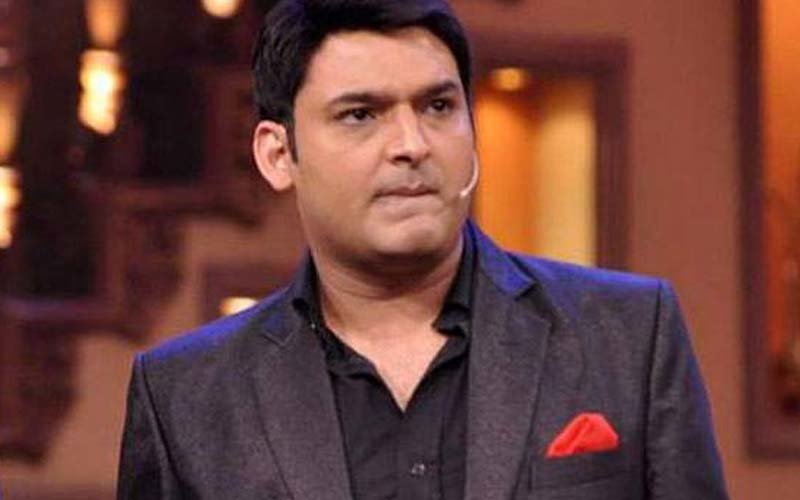 Kapil Sharma's fall from grace can be a Bollywood saga. It is the perfect rags-to-riches story of a simpleton who made it big on his own in the world of entertainment and then getting heady under the influence of fame and success has almost lost it all. It was just one act under the influence of alcohol which became his nemesis. He was deserted by his own colleagues on whose shoulders he was able to build his colossal success. Film stars who schmoozed with him at his shows took no time in making themselves distant from the show. Today Kapil Sharma is a troubled man.

Frankly, Kapil Sharma has many things to be worried about. The falling of ratings of his show post the mid-air drama, Ali Asgar, Sunil Grover and Chandan Prabhakar- his pillars deserting him and most importantly the fate of his second film Firangi.

While the fate of his show is definitely on a wet wicket, let's find out where his upcoming film Firangi stands.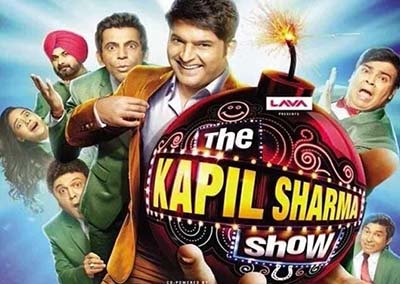 Image Source: twitter/setindia

Trade analyst and film critic Komal Nahata has a very contrarian view. "No, I don't think these things affect anybody's standing as an actor. People deliver at the box-office despite being involved in criminal cases. So compare it that and you will realise that Kapil's 'act' is a small thing. I am not justifying his 'act' but it has absolutely no bearing with the box-office fate of his film," he says. Komal further adds that the box-office fate of Firangi will only be decided by the merit of the film, its promotion and all parameters that go for any other film.

When Kapil made his debut not many had bet on his success as it was pitted against Madhur Bhandarkar's Calendar Girls. Madhur was coming back with a film after a long gap. And then the unthinkable happened. Kapil Sharma's debut film Kis Kisko Pyaar Karoon was a 'hit'.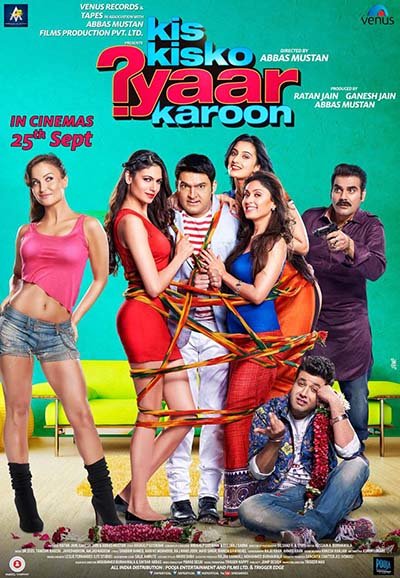 Image Source: twitter/venusfilms

That Kapil Sharma-Sunil Grover scuffle won't have any bearing on the fate of the film is also echoed by the distributor community. Subhash Ghai's brother Sanjay, a distributor and exhibitor in Delhi, maintains that public memory is short and everything will be soon forgotten. "A person experiences downfall only when success and money become heady and thus one should be wary of these things but at the same time such small scuffles always happen. Such fights took place even in earlier times, it's just that the media was not so active during those days."

But one thing that might hamper Kapil Sharma's fate at the box-office is history. Past instances don't favour Kapil Sharma. Take the case of Shiney Ahuja (rape charges), Puru Rajkumar (accident case), Fardeen Khan (cocaine possession), Govinda (slapping incident), Sooraj Pancholi (Jiah Khan's mysterious death). None of the actors were spared by the public. Their immediate film after they were caught in the act was rejected by the audience. The case in point here is Kapil Sharma is no Sanjay Dutt or Salman Khan.

But again Komal has a different perspective and a take. "Actors like Fardeen Khan or Shiney Ahuja or Sooraj Pancholi are not half as popular as Kapil Sharma is. Kapil's celebrity status and stardom supercedes those people's celebrity status. Kapil Sharma is also associated with a hit film and a hit TV show. He should not be clubbed in the same bracket," Nahata says rather emphatically.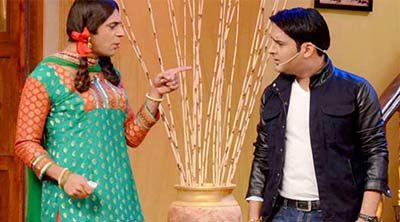 Image Source: hdimages

Kapil tarnished his own image which was carefully built after years of struggle. The image of a person, who can conjure laughter even in serious situations and shares a cordial relationship with many people from the film industry came crashing down. Throwing shoes at someone amidst hordes of passengers, threatening someone with a slap, glorifying himself as a maker of someone's career and demeaning others for their income in full public glare is something which could only be dubbed as shameful and Kapil is responsible for all.

So, there is also a section that feels that Kapil's act will surely have a bearing on the fate of Firangi and there will be no takers. "The film will be a flop because he has lost respect. I myself was a big fan of Kapil Sharma and regularly watched his show on Saturdays and Sundays. But after the drama on March 16, I have completely stopped watching his show. I am sure Kapil's pride will take him nowhere," asserts Manoj Desai, Executive Director of G7 Multiplex and Maratha Mandir cinema, on an emotional note.

Currently Kapil has been trying his best to find able replacement for Sunil Grover and Chandan Prabhakar but the show that featured Raju Srivastav and Sunil Pal found no takers among audience. Needless to say when Kapil will start promoting his second debut Firangi, media will have more questions on the scuffle than the merits the film has to offer.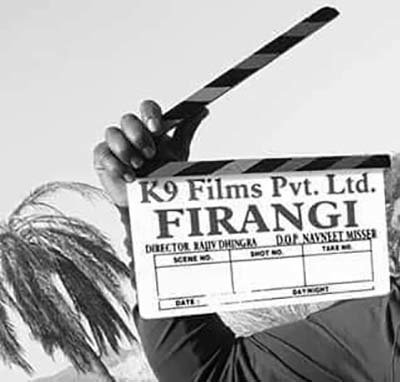 Image Source: twitter/firangithefilm

Komal also narrates an incident which happened way back in 1991 when Rekha's husband Mukesh Agarwal had committed suicide. The entire incident had created a furore and her upcoming film Phool Bane Angarey was scheduled to release after a week. Rekha was technically the 'hero' in the film as Rajnikanth dies at interval point in the film and then in the second half Rekha takes her revenge. Everyone in the industry advised KC Bokadia, the director of the film to postpone the release of the film. After much deliberation KC Bokadia decided to stick to the scheduled date. The film was lapped by audiences and became a super success despite Rekha being accused of driving her husband to suicide.

Till date Kapil hasn't expressed his views to media about the mid-air scuffle drama but come August he will be inundated with such questions when he will take to city tours to promote his films. Media won't be forgiving and chances are that Firangi will drown somewhere amidst the cacophony of questions.


Thumbnail Image Source: newstracklive