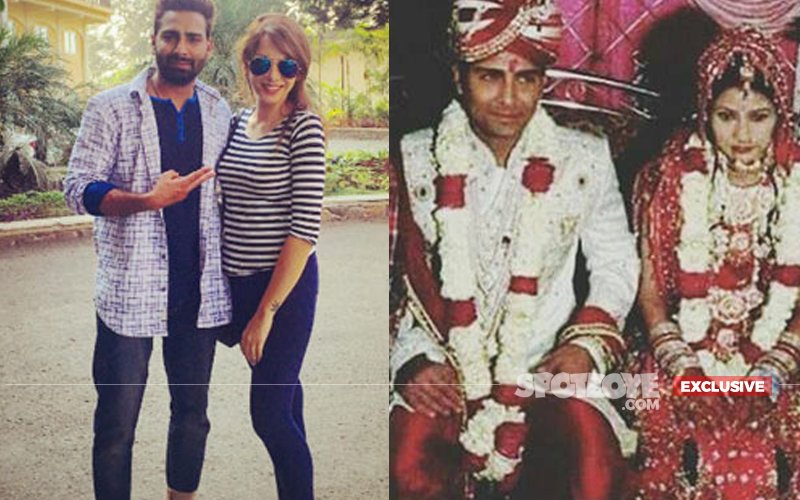 The heading of this story is the latest question doing the rounds in the TV world.

Neither Manveer Gurjar nor Nitibha Kaul is yet willing to talk on record on what's going on between them, but there are whispers in the industry that the two might officially come out in the open together at some point. For now, they are in denial mode.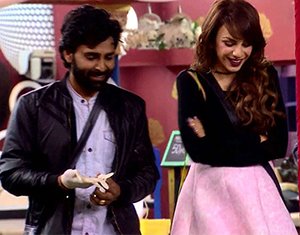 Image Source: colorstv

While we don't believe everything that is speculated, but the Manveer Gurjar-Nitibha Kaul 'romance' has got so questionable that it is definitely some food for thought.

Why is Manveer not yet talking about Nitibha? We called him several times since yesterday (he is out of hospital now) and every time a certain Arif picked up and said:

Manveer is resting

Manveer is in the washroom

Manveer is busy having a bath

Manveer is giving an interview

Every time we were told that Manveer will talk to us after 30 minutes, but the moment never came. We were also told that we would have to highlight the interview with Manveer's Rs 20 lakh donation to Salman Khan's Being Human. We would have loved to do that, but... Maharaja Manveer who thinks he is busier than the Prime Minister baat karen tab na?

At a certain point, Arif pointblank said that we needed to give him the questions. Mind you, Amitabh Bachchan, Shah Rukh Khan, Aamir Khan, Salman Khan, Kareena Kapoor, Priyanka Chopra don't ask for the questionnaire before their interviews.

A little more conversation and when we thought that this was going nowhere, we told ARIF if he could tell us if Manveer is planning to marry Nitibha.

Arif got quite miffed and said: "These are rumours and they are preposterous", and he hung up.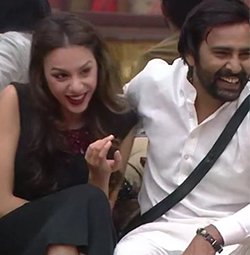 Image Source: colorstv

Nitibha, on the other hand, doesn't want to talk about Manveer. Is she hurt by Manveer's disclosure that he is married or is there a plan to reunite with him since his wife is no more in the picture?

We even asked Arif that where is Manveer" s wife now, but he was in no mood to answer. Guess his main job is to scan Manveer's calls.

And wait till you hear this! Day before yesterday, Nitibha told us that she will speak to Manveer first and then get back to us if she can talk on him! And then yesterday she told us that she would like to remain mum for some more time. While on one hand she kept denying her scene with Manveer off record, she was not ready to go on record about the denial either.

Manveer's brother and sister-in-law had said that Nitibha isn't the kind of wife they are looking for Manveer.

"She should be homely, simple, and somebody whose thoughts match with Manveer, and who respects the elders in the house. We definitely don't want someone like Nitibha. There is nothing homely about her," his sister-in-law said.

We are fine with the friendship between the two. But from family perspective, I don't think she's the right choice. But then, everyone thinks differently," his brother Anoop added.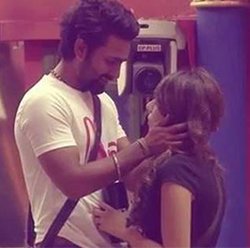 Image Source: colorstv

Manveer too had termed his relationship with Nitibha as 'just friends'. "I see my relationship with Nitibha only as a friend. She might have said that she likes me and I like her. Liking is a state of mind. Sometimes you like someone only as a friend. Let's see how things go once we meet.

Isn't it clear that daal mein kuch kaala hai? Ya phir saari daal hi kaali hai?

Bizarre. Weird. Trippy

Below is the video of Manveer's wedding which broke out soon after his victory in Bigg Boss 10.






Thumbnail Image Source: bbupdates & lockerdome