World Television Day 2021: Anupamaa Actors Sudhanshu Pandey, Gaurav Khanna, Alpana Buch And Others Reveal Two Things They Love About TV Industry
'Anupamaa' actors including Sudhanshu Pandey, Gaurav Khanna, Madalsa Sharma talk about the two best things of the TV industry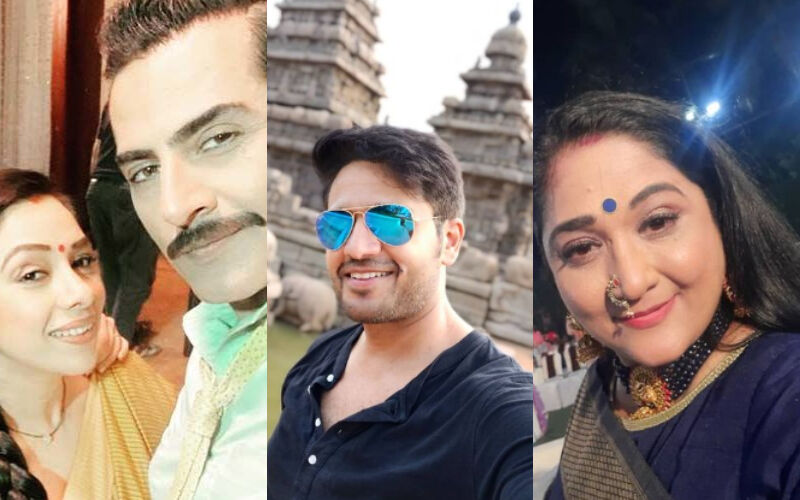 World Television Day is observed every year on November 21. On this occasion, we spoke to the star cast of the popular show 'Anupamaa' about the two things they love about the television industry, and here's what they had to say.
Gaurav Khanna AKA Anuj shares: Two best things about the television industry are consistency and perseverance with hard work because no matter whatever happens this industry has always kept working. Even in the pandemic when the world stopped but the TV industry didn't. We moved to different locations, we went out of the station, and the shows carried on. I feel it is the biggest eye-opener to see that there is an industry that never stops. We continued producing new content for the viewers so that even when they are stuck at home they can watch these shows and spend their time. The industry has taught me hard work, perseverance, and a go-getter attitude. Apart from that television has taught me that change is inevitable in life, whatever you do a new day will always bring to you new situations and new emotions. Being an actor for over 16 years has made me realise that whatever happens, good or bad, it is never permanent; we should always look forward and live in the present.
Sudhanshu Pandey AKA Vanraj: Two best things about the television industry are that it is the only industry that has the most diverse forms of entertainment. And the second is that it works non-stop 24*7, 365 days a year.
Madalsa Sharma AKA Kavya: My congratulations to each and everyone connected with television as viewer, creator, technician and investor. The first best thing about the TV industry is that it is always active and provides the easiest source of entertainment. Secondly, I feel the industry is very progressive and evolving, and we can see that in the kind of content that is being made today.
Alpana Buch AKA Baa: On the occasion of world television day, first of all, let me congratulate all the television viewers and everyone associated with the television industry all over the globe. Our Indian television industry is successful in catering information, entertainment and education to our audience. Our television industry is successfully doing a herculean task of catering to a very emotionally driven audience. In addition, I am proud to say that we are now at par with international standards of news and educational programs as well. The only thing I would like to add at this stage is to evolve more on the television entertainment front and reach the peak. Before I conclude I must salute everyone associated with the Indian television industry to cater successfully to a vast audience having extreme paradoxical standards and likings.
Paras Kalnawat:
The first thing that I find most beautiful about the television industry is that it becomes a family. From the crew member to the producers, the cast, everyone becomes a family in this industry, unlike the other industries where people prefer sitting in their vanity vans whenever they get time. We work for 28 to 29 days a month, and we spend more of our time on the set than we do at our homes. The second best thing about the industry is that it makes you a member of every household in the country. People recognize you with your character name, like they call me Samar, so it has given me an identity where people recognize you by your reel avatar. I haven't seen this happening in any other industry and it's such a proud feeling. Also Read:
Anupamaa SPOILER ALERT: Baa Asks Anu To Convince Babuji To Come Back Home; Vanraj Is Back From His Trip
Image Source: StarPlus PR