Yeh Rishta Kya Kehelata Hai SHOCKING SPOILER: Aarohi and Neil CONFESS Their Love For Each Other To Their Family; Huge FIGHT To Ensue In Birla House
The Goenka and Birla families will go through a tough time as Aarohi and Neil decide to marry each other, while Abhimanyu and Akshara will try and stop them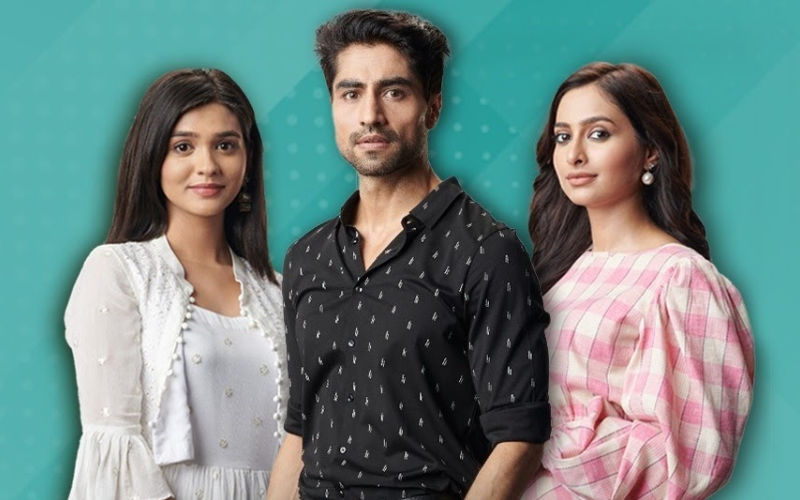 Yeh Rishta Kya Kehelata Hai has been around for many years and has left no stone unturned in entertaining their audiences with new plot twists and dramas.
It was seen in the recent episodes that Akshara and Abhimanyu reach the same park after a fight. They talk about their problems instead of fighting, and they come to the decision to talk to Neil and Aarohi and see how serious they are about each other.
Soon, Akshara goes back to the Goenka house to talk to Aarohi. There, in Aarohi's room, she finds out her sister's secret. She gets to know that Aarohi has been keeping in touch with Mahima so that she can share Goenka's private information with her. She also finds Aarohi's laptop, where she has mentioned all her life goals in a chart format. She finds out that Aarohi wants to marry Neil. Knowing all this, she heads to the Birla hospital.
It is also shown that Abhimanyu confronts Neil about his relationship with Aarohi and lets him know that he is aware of everything. Neil tells him that he is in love with Aarohi and that he wants to get married to her. Abhimanyu tries his best to make Neil see reason and reiterates that Aarohi is very selfish and reminds him of the time when Neil had saved him from marrying Aarohi. Defending Aarohi's past actions, Neil says that she has changed but Abhimanyu stresses that Aarohi will never change.
On the other hand, Akshara overhears Aarohi expressing her feelings about Neil to Swarna. When she asks them to support her, Akshara is left shocked. Akshara then tries to confront Aarohi about everything she overheard, but Aarohi asks her to mind her own business.

Akshara makes the tough decision of not letting Aarohi ruin Neil's life.
In the upcoming episodes, it will be seen that Neil gets into a fight with everyone who opposes his wedding to Aarohi, causing chaos in the Birla household. From Abhimanyu to Parth, Neil will be seen having verbal disagreements with his family members.
While Neil will be seen telling everyone that no one will be able to stop him from marrying Aarohi, Swarna tells the Goenka family about Aarohi's liking Neil and her wish to marry him, which will leave everyone in shock.
Only time will tell if Akshara and Abhimanyu are able to stop Neil and Aarohi from getting married and how they will mend their relationship.