Yeh Rishta Kya Kehlata Hai: Mohsin Khan Gets Emotional As He Quits The Show; Shares The First And The Last Scene He Shot
The last episode of Yeh Rishta Kya Kehlata Hai, featuring Mohsin Khan aired last night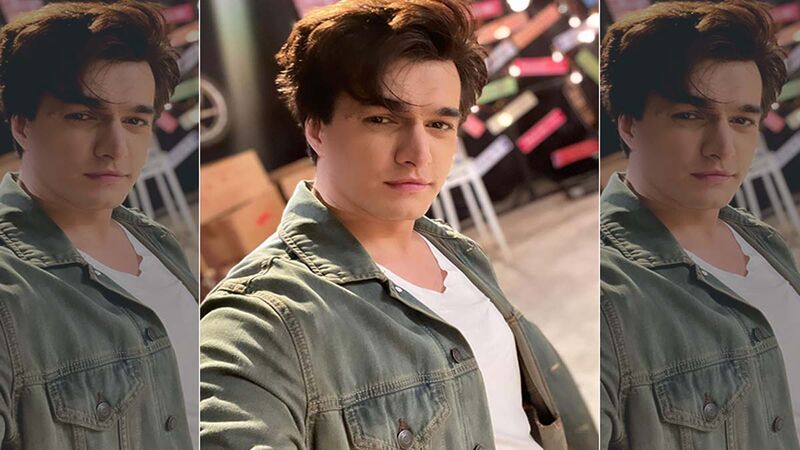 Actor Mohsin Khan, who played Kartik on the popular TV show, Yeh Rishta Kya Kehlata Hai, shared a glimpse of the first and last day scene as he bade goodbye to the show. The show featured Mohsin for almost five-and-a-half years. The last episode featuring Mohsin and actress Shivangi Joshi (Naira) aired last night. The actor thanked the show for everything in his Instagram post.
Mohsin penned in his note, "5.5 years MashaAlah First and last scene as Kartik Goenka, simply grateful for everything." It also carried a collage of pictures with the dates he shot for his first and last episodes which is May 18, 2016 and October 18, 2021 respectively.
Taking to Instagram Stories, Mohsin thanked producer Rajan Shahi and his co-star Shivangi Joshi for his amazing journey. He added that the producer called his father after he gave his last shot for the show. He also thanked the entire team working behind the camera for their hard work.
Take a look at Mohsin Khan's Insta Stories below-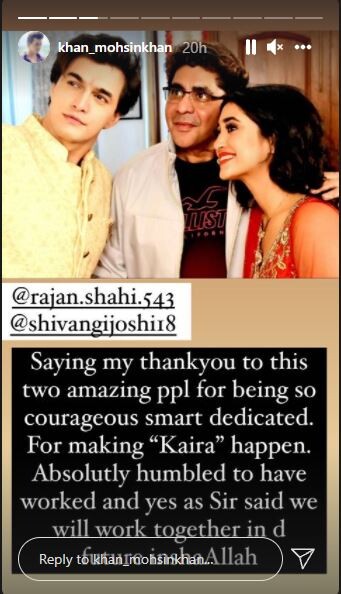 Producer Rajan Shahi penned a long note earlier this week stating Mohsin and Shivangi were the best on-screen couple. His Instagram post read, "Yeh Rishta Kya Kehlata Hai? The Rishta: Bond regards, mutual respect forever thu thu thu…journey together kal aaj aur kal….Mohsin and Shivangi who symbolise the best that a Jodi/team can achieve together. Each moment, every minute detail is fresh in my mind…Our first meeting, the day you were signed, the first outdoor, the first scene..the nervousness and excitement which carried forward each day..The achievement and the awards. The desire to give our best through the toughest schedules, trying times made easy with enthusiasm, positivity, synergy together. The toughest days, the brightest days, the good days and the not so good days. I held your hand and you held my hand. No, we held each other's hand irrespective of what comments (came), we knew the truth . Our unconditional respect and faith remained Supreme."
Image Source: Instagram/khan_mohsinkhan