Yeh Rishta Kya Kehlata Hai: Shivangi Joshi And Mohsin Khan's On-Screen Son Shaurya Shah Aka Kairav Quits The Show
Shivangi Joshi and Mohsin Khan's on-screen son Shaurya Shah aka Kairav has quit the show Yeh Rishta Kya Kehlata Hai, owing to heath issues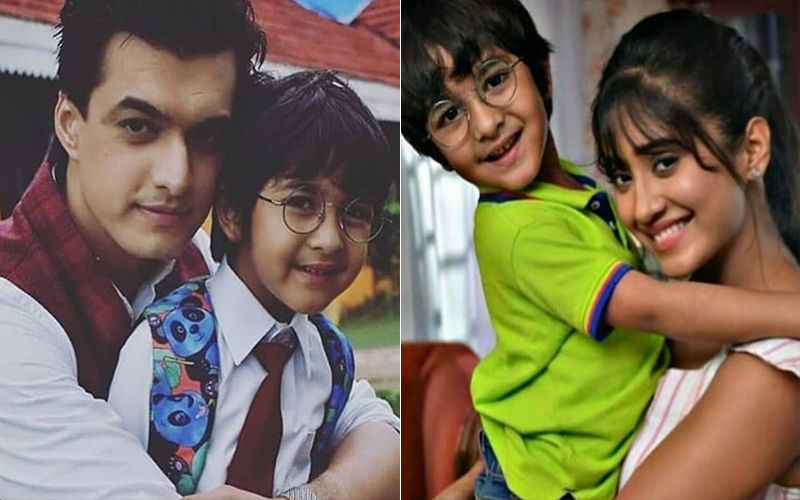 Yeh Rishta Kya Kehlata Hai has witnessed many changes post the time leap on the show
. We saw the separation of Shivangi Joshi and Mohsin Khan aka Naira and Karthik, lead to many twists and turns. Since then, the show has also experienced many changes in terms of the cast. Now, Shivgangi Joshi and Mohsin Khan's on-screen son Kairav Goenka aka Shaurya Shah has quit the show. The actor has called it quits on the show owing to health issues.
Recently, one of the fan page of the show Yeh Rishta Kya Kehlata Hai shared a post on Instagram about Shaurya Shah quitting the show. The post read, "Baby kairav is leaving the show due to the health problem😭💔I can't express how much i love his character, his cute voice and him overall. Ever since his entrance, he stole my heart and became one of the heartbeat of the show. The trp increased immediately from 1.7 to 2.6 after 5 years leap. And now that he's leaving the show, it feels so heartbreaking to say goodbye to him so early. You'll always remain in the special place of my heart @shaurya2105 The fact that he will no more be seen onscreen and offscreen with radhika di, shivi di and momo is so heart wrenching. You will be missed badly shaurya. Lots of love, luck and blessings to you baby. Take good care of yourself and Get well soon @shaurya2105@radhika_chhabra_rads @shivangijoshi18 @khan_mohsinkhan@vyasbhavna @abdulwaheed5876@yashoda.joshi.33#kaira #kaira❤️ #kairavivah#kairaromance #kairatogether#kairaforever #kairaseperation#kairaphirmilenge #kairamilan#kairabacktogether #kairav#Nairasinghania #Nairagoenka#Kartikgoenka #kairav #kairavgoenka#sherni #mendak #tadpole#Shivangijoshi #shivi #shivangi#Mohsinkhan #Mohsin #Momojaan#yrkkh #yrkkhupdates#yehristakyakehelatahai#starplus."
The post was shared by the fan page account was a screen shot from the official account of Shaurya Shah, from which the post was later deleted. The pictures clearly reveal that Shaurya aka Kairav has had lots of fun on the sets of the show during the shoots.
As the post was deleted later, as per reports revealed on an online media portal that the real reason behind the child actor quitting the show were the tantrums coming from the kid as well as his parents. According to the reports, the show has already started looking for a new Kairav as a replacement for Shaurya Shah on the show.
Image source: Instagram/ @rocking_kaira_fp