Yeh Rishta Kya Kehlata Hai SPOILER ALERT 13th September 2023: Abhimanyu Recalls Manjiri being Stuck In Fire Because Of Him, Akshara To Help Him
In the upcoming episode of Yeh Rishta Kya Kehlata Hai it will be seen that Akshara and Abhimanyu will start getting closer as they help each other through their tough times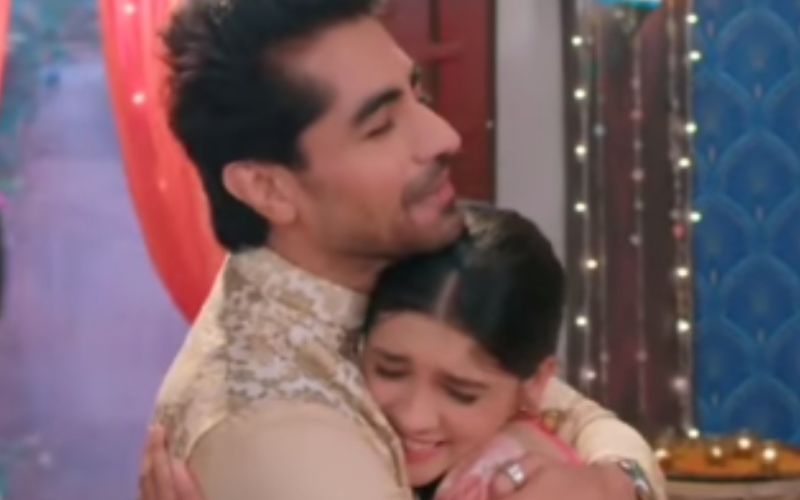 Pranali Rathore, Harshad Chopra and Shreyansh Kaurav starrer Yeh Rishta Kya Kehlata Hai has been running successfully for almost 15 years now. Having started the journey with Hina Khan and Karan Mehra, the Rajan Shahi production is not only one of the most-watched shows in India but it also often tops the weekly BARC ratings. The last few episodes of the show have centred around the budding relationship between Abhimanyu and Akshara. It was seen that Akshara helps Manjiri and Abhimanyu get through their traumas after the recent fire incident.
In today's episode it will be seen that everyone will be worried about the laddoos being ruined before the pooja. Akshara says that this is a sign from Bappa, as Manjiri is an expert at making laddoos. While Abhimanyu reminds her that his mother is scared of fire, she assures him that this is the right time to help her overcome that fear. Everyone gathers in the kitchen and starts pretending to be worried about the prasad. Abhir urges Manjiri to help them. Akshara asks her to take charge of the kitchen as she will help her make the laddoos.
ALSO READ: Yeh Rishta Kya Kehlata Hai SPOILER 12th September 2023: Akshara-Abhimanyu Embrace During A Celebration; Muskaan Apologises To Kairav
Abhimanyu holds his mother's hand tightly as Akshara lights the stove. He pacifies her by stating that they have water. Manjiri starts guiding Akshara on how to make the laddoos but upon seeing how poor of a job she is doing she takes over. Abhimanyu and Akshara get super happy seeing that. As she finishes making the laddoos, the Birla and Goenka family heap praises on her. Manjiri talks to Abhimanyu and thanks him for letting her overcome the fear. After an emotional talk between the mother-son duo, Ruhi urges everyone to start the pooja.
ALSO READ: Yeh Rishta Kya Kehlata Hai SPOILER ALERT 11th September 2023: Abhimanyu Finds Manjiri, Muskaan Doubts That Kairav Is Cheating On Her
The family dances on a song and as it comes to an end, overwhelmed with happiness, Akshara and Abhimanyu tightly hug each other. This is noticed by Manish, Manjiri and Dadi who wonder about their future. It is then seen that Abhir informs Akshara that he has to bring dishes made by both his parents to school. As Akshara hesitates to call Abhimanyu, Abhir snatches her phone. According to the new promo of the serial, Abhimanyu keeps recalling how Manjiri was stuck in the fire because of him. Akshara will extend a helping hand to him. As he hugs her, she draws a line between them by stating that they are good friends.
Image Source: Instagram