Anupamaa SPOILER ALERT 13th September 2023: Malti Devi Saves Pakhi From Being Molested; Leaves Everyone Shocked
In the upcoming episode of Anupamaa it will be seen that Malti Devi will save a drowsy Pakhi from a few goons and take her home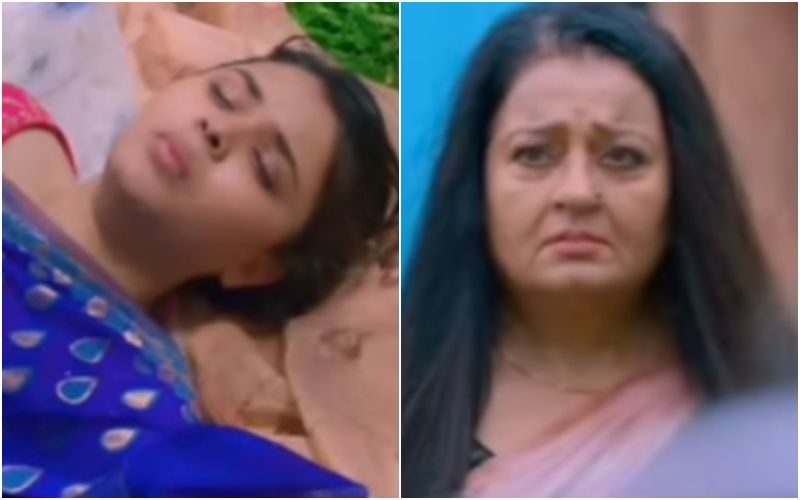 Starring Rupali Ganguly, Sudhanshu Pandey, Madalsa Sharma, Apara Mehta and Gaurav Khanna, Anupamaa is one of the most-watched shows on Star Plus. The show has always topped the BARC ratings ever since it was released in 2020. The high voltage drama in Rajan Shahi's Anupamaa continues as Romil confesses to have kidnapped Pakhi as a prank, leaving Anupamaa devastated.
In today's episode it will be seen that as Anuj is worried about Anupamaa, Adhik will question Romil's whereabouts. Barkha and Adhik will express how they feel that Romil has something to do with Pakhi being missing. On the other hand Anu continues to scold Romil for wanting to take revenge through the prank and not thinking through his plan before. She explains how people suffer their entire lives because of such pranks. Anu goes on to state that Pakhi, being a girl, might have been very scared, thinking she was kidnapped by unknown people which is why she ran away when she got the chance.
ALSO READ: Anupamaa SPOILER 12th September 2023: Anu Drags Romil By His T-shirt To Know About Pakhi's Whereabouts; Samar-Toshu Set Out To Find Their Sister
Romil then talks to his friend on the phone who reveals that he ran away after knowing the police are involved in the matter. It is further revealed that Romil's friend gave Pakhi water mixed with sleeping pills because she was shouting a lot which leaves him and Anu shocked. As they reach home Adhik starts getting physically aggressive with Romil, who asks for forgiveness. He tries explaining his side, but Barkha stays adamant on calling the police. Anuj stops them as their priority is finding Pakhi.
ALSO READ: Anupamaa SPOILER ALERT 11th September 2023: Anu Suspects Romil To Be Pakhi's Kidnapper, Follows Him To A Deserted Apartment
As the episode comes to an end with Samar and Toshu still searching for their sister, it is seen that a drowsy Pakhi falls to the ground. She asks for help from three men who hover over her. As they try to touch her with ill-intentions, Malti Devi stops them from molesting her. She remembers that Pakhi is Anupamaa's daughter.
In the upcoming episode it will be seen that Gurumaa will bring Pakhi home safely, however will address her as her daughter. This will leave everyone shocked. It will be interesting to see how Anu and Anuj uncover the truth behind Malti Devi's abandoned kid.
Image Source: Instagram