Anupamaa SPOILER ALERT 11th September 2023: Anu Suspects Romil To Be Pakhi's Kidnapper, Follows Him To A Deserted Apartment
In the upcoming episode of Anupamaa it will be seen that Anu will notice how weirdly Romil is behaving and suspects that he knows about Pakhi's whereabouts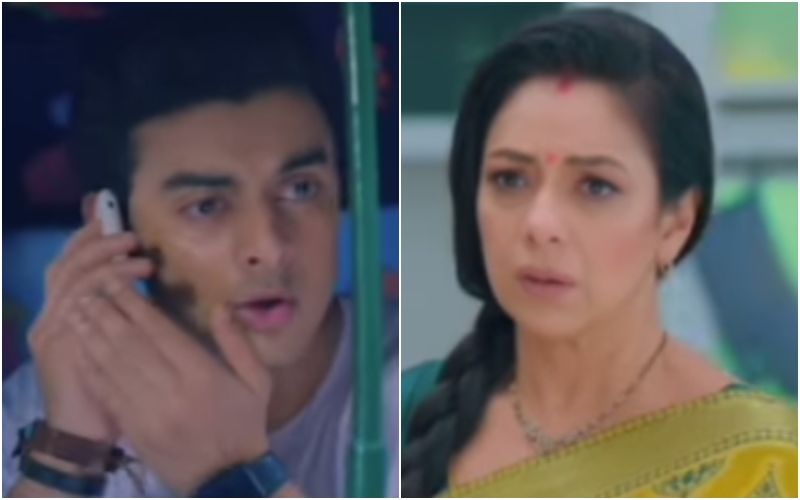 Star Plus' television serial Anupamaa has been raking in all the love from the audiences ever since it started airing in 2020. Starring Rupali Ganguly, Sudhanshu Pandey, Madalsa Sharma, Apara Mehta and Gaurav Khanna, the show tops the BARC ratings every week. It enjoys a huge fan base on social media. The drama in the serial is at an all time high as the Shah and Kapadia families are worried about Pakhi's well-being.
In today's episode it will be seen that Romil gets worried after knowing that the police have brought Adhik back home. As everyone is busy worrying for Pakhi's well-being, Anuj informs everyone that the police will be coming home to check Pakhi's room and everyone's phones. Anu slowly starts noticing how Romil is panicked, she starts picking up on his behaviour. As everyone goes to rest Anu gifts her husband a rose and a poem for his birthday. Anuj expresses that she remembered his birthday, to which she says that despite facing many sorrows, she will always cherish smaller moments of happiness with him. The couple shares a romantic moment together.
ALSO READ: Anupamaa SPOILER 10th September 2023: Romil Starts Getting Worried As Police Gets Involved; Adhik Realises His Mistake Of Mistreating Pakhi
She decides to follow him while suspecting if he is behind Pakhi's disappearance. In the upcoming episode it will be seen that Romil will reach an apartment and get shocked to see everyone missing. Anu comes from behind him and gets hysterical after noticing Pakhi's purse. She questions a distraught Romil about her daughter's whereabouts. It will be interesting to see how the future episodes of the show pan out.