Yeh Rishta Kya Kehlata Hai SPOILER ALERT 16th September 2023: Abhir Wishes To See Akshara And Abhimanyu Married, Makes Secret Plans WIth Manish
Yeh Rishta Kya Kehlata Hai's upcoming episode will see Abhir and Manish joining hands together so that they can get Abhimanyu and Akshara married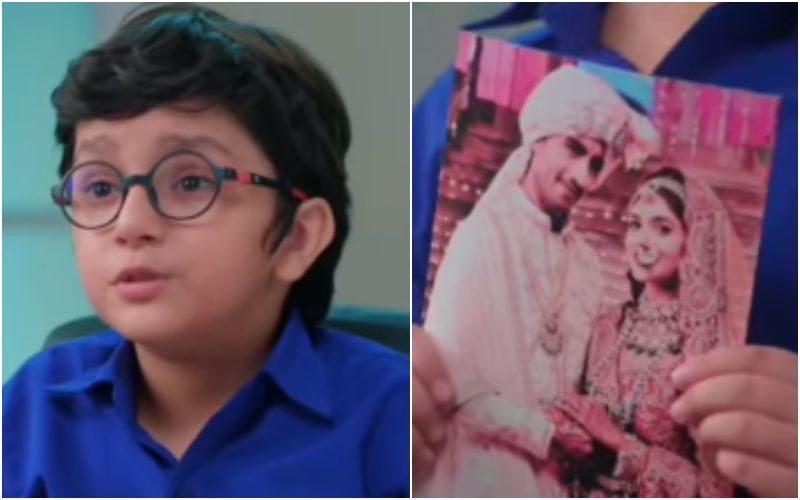 Produced by Rajan Shahi, Star Plus' show Yeh Rishta Kya Kehlata Hai has been running successfully for almost 15 years now. Starring Pranali Rathore, Harshad Chopra, Shreyansh Kaurav and many more in pivotal roles, the show is one of the most-watched shows on Star Plus. In the last few episodes of the show, it was seen that the Birlas and Goenkas are planning to get Akshara and Abhimanyu married as they have started growing closer to each other again while co-parenting Abhir.
In the last episode it was seen that the elders in the Goenka family told Abhir Akshara and Abhimanyu's love story. He will now get together with Manish so that he can get his parents together and stay happily like they used to before. In today's episode it will be seen that Abhir will call his parents at the hospital under the pretext that his friend is injured. He will then sit them down and show them their marriage photo. He will express his desire to see them get married so that they can be together forever. Abhimanyu and Akshara try explaining to him how that won't be happening but he refuses to budge.
ALSO READ: Yeh Rishta Kya Kehlata Hai SPOILER ALERT 15th September 2023: Abhir Learns About Akshara-Abhimanyu's Past; Muskaan Lashes Out At Goenkas
Further in the episode it is seen that Abhir refuses to let the family members take the Ganesh idol. Akshara makes him understand and asks him to tell his wish to the idol after the aarti. Once the aarti is done, Abhir tells the idol to let his Mumma and Docman get married. On the other hand, it will be seen that Kairav will get angry at Muskaan for trying to tell Neela about everyone wanting Akshara and Abhimanyu to tie the knot. It is also seen that Manish and Abhir come up with a plan to get Abhmanyu and Akshara together.
ALSO READ: Yeh Rishta Kya Kehlata Hai SPOILER 14th September 2023: Akshara-Abhimanyu Refuse To Marry Each Other, Despite Their Elders' Insistence
The next day anonymous gifts reach the Goenka and Birla houses with notes of poems, which leaves Abhimanyu and Akshara creeped out. They decided to visit the park to meet their admirers and give them a piece of their mind. They cross each other's paths, however in order to save the other from falling, they catch each other. They end up getting arrested for public indecency.
In the upcoming episode it will be seen that Abhimanyu will offer his blazer to Akshara, whose kurta is torn from the side, as they are in an investors' meeting. However, she will refuse to take his jacket.
Image Source: Instagram