Yeh Rishta Kya Kehlata Hai SPOILER ALERT 24th July 2023: Abhir Tries To Stop Akshara-Abhinav From Going To Kasauli; Kairav Calls The Police To Birla House
In the upcoming episode of Yeh Rishta Kya Kehlata Hai, Abhir will run away from the Birla house knowing that Akshara and Abhinav are leaving him in Udaipur all alone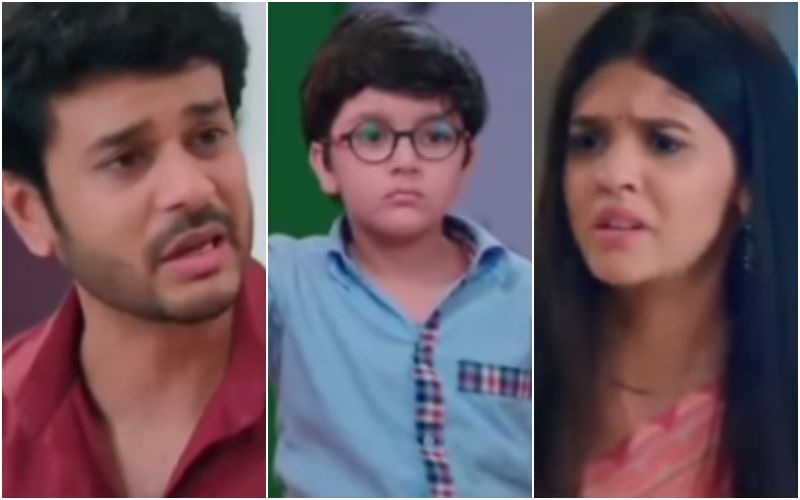 Produced by Rajan Shahi, Star Plus' show Yeh Rishta Kya Kehlata Hai has been running successfully for almost 15 years now. Starring Pranali Rathore, Harshad Chopra, Shreyansh Kaurav, Jai Soni and many more in pivotal roles, the show is one of the most-watched shows on Star Plus. In the previous episodes it was seen that Akshara lashes out at Manjiri for looking after Abhir well-enough and ignoring the fact that he is failing classes. As a retaliation, Manjiri sends Akshara and Abhinav a notice stating they have no rights over Abhir.
In today's episode, receiving the notice completely breaks Akshara and Abhinav. This also leaves Goenka's furious. Once Abhimanyu realises what his mother has done, he lashes out at her. He tries to make her understand that what she has done is very horrible and that as a kid Abhir needs all the love he can get from his mother as well as both his fathers. He then proceeds to rush towards the Goenka mansion, where he asks to talk to Akshara. Kairav and everyone else slam him for making a mockery of court orders and inform him that Akshara and Abhinav are returning to Kasauli.
ALSO READ: Yeh Rishta Kya Kehlata Hai SPOILER: Abhinav Takes Akshara Back To Kasauli; Abhir Goes Missing From Birla House
With Akshara gearing up to take back Abhir custody by becoming a lawyer, it will be interesting to see how the future episodes pan out. Will Manjiri successfully separate Abhir from his parents? Will Abhimanyu finally notice his mother's manipulative ways? Will Abhir ever get the chance to meet his parents? Fans have been eagerly waiting to know how the show proceeds further.
Image Source: Instagram