Yeh Rishta Kya Kehlata Hai SPOILER ALERT 2nd August 2023: Abhimanyu Gives Up His Custody On Abhir; Akshara Tries To Console Her Ex-Husband
In the upcoming episode of Yeh Rishta Kya Kehlata Hai, it will be seen that Abhir will request Abhimanyu to let him stay with his parents Akshara and Abhinav in Kasauli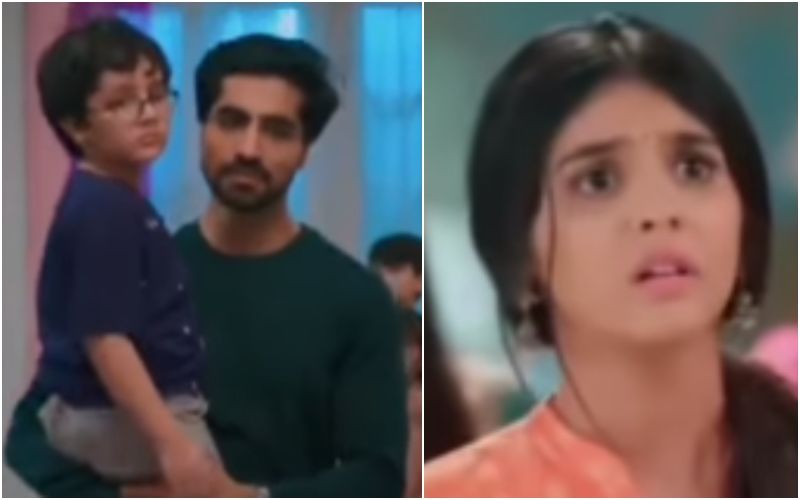 Pranali Rathore, Harshad Chopra and Shreyansh Kaurav starrer Yeh Rishta Kya Kehlata Hai has been running successfully for almost 15 years now. Having started the journey with Hina Khan and Karan Mehra, the Rajan Shahi production is one of the most-watched shows in India. In the previous episode it was seen that Abhir has an emotional reunion with Akshara, Abhimanyu, Abhimanyu as well as the Goenka's and the Birla's.
In today's episode, Abhir will request his Abhimanyu to let him stay with Akshara, Abhinav and to let him return to Kasauli. He will express how much he loves Abhimanyu and that he tried to give him the best life he could but he still wants to stay with his parents. Abhir goes on to explain that if he is kept at the Birla house against his wishes, he will keep running away. While Manjiri, Abhinav and Akshara try to divert his attention by asking him to cut the cake, Kairav stands up for his nephew and asks everyone not to ignore his request.
ALSO READ: Yeh Rishta Kya Kehlata Hai SPOILER 1st August 2023: Manish Witnesses Abhimanyu Pushing Abhinav Off A Cliff, Akshara Left Devastated
Frustrated with everything, Abhimanyu asks everyone to stay quiet. He tells everyone that since he is the one that has Abhir's custody, it depends on what he decides. As the kids are discussing the matter with Nishtha, Abhimanyu brings Abhir down and asks him in front of everyone if truly wants to stay with his parents. When the kid nods, Abhimanyu gives up his custody by giving Abir's hand to Akshara. As everyone is busy rejoicing, Abhimanyu leaves the house and Akshara follows to hesitantly console him.
In the upcoming episodes it will be seen that Abhimanyu will be accused of killing Abhinav. Akshara and Abhir will blame him for snatching away the one person who was always their pillar of strength. It will be interesting to see how the Goenka and Birla families take in the shock of losing Abhinav. Will Akshara ever forgive Abhimanyu? How will Abhimanyu fill his family's life with colours again? Fans have been eagerly waiting to know how the show proceeds further.
Image Source: Instagram