Yeh Rishta Kya Kehlata Hai SPOILER ALERT 31st July 2023: Abhir Reunites With His Parents In A Temple, Akshara Worried About Abhinav As Her Mangalsutra Breaks
In the upcoming episode of Yeh Rishta Kya Kehlata Hai, Akshara and Abhimanyu will go to search for Abhir and will reunite with him at a temple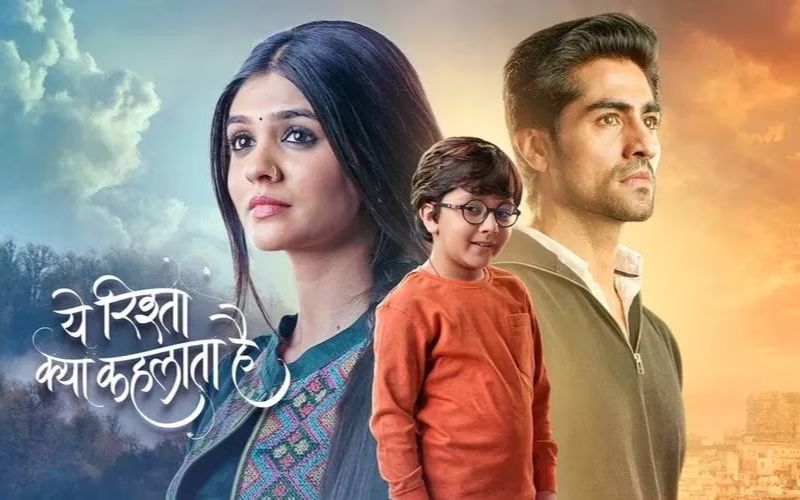 Produced by Rajan Shahi, Star Plus' show Yeh Rishta Kya Kehlata Hai has been running successfully for almost 15 years now. Starring Pranali Rathore, Harshad Chopra, Shreyansh Kaurav, Jai Soni and many more in pivotal roles, the show is one of the most-watched shows on Star Plus. In the past few episodes it was seen that because of Manjiri's stubbornness of separating Abhir from Akshara, the kid runs away from Birla house after knowing that his mother is ill.
In today's episode of the serial, Akshara will neither eat or drink anything nor will she take any of her medications. As her health constantly deteriorates, she will be seen worried about Abhir's well-being. Amidst it all Abhimanyu will find out Abhir's location. He will rush to the Goenka house so that he can take Akshara with him to find their son. When Akshara refuses to enter his car, Abhimanyu picks her up and dumps her in stating that she can complain as much as she wants while finding their son.
ALSO READ: Yeh Rishta Kya Kehlata Hai SPOILER 30th July 2023: Akshara Collapses In Abhimanyu's Arms While Requesting To Meet Abhir
If reports are to be believed, Abhimanyu will take up the responsibility to operate on Abhinav. As he tries to save his life, Abhimanyu will fail and Abhinav will breathe his last in front of him. This leaves Akshara devastated and Abhir will blame his father for killing his adoptive father.
It will be interesting to see how the Goenka and Birla families take in the shock of losing Abhinav. Will Akshara ever forgive Abhimanyu? Will she finally get Abhir's custody back? Fans have been eagerly waiting to know how the show proceeds further.
Image Source: Instagram