Yeh Rishta Kya Kehlata Hai SPOILER ALERT: Aarohi Wants A Proof That Akshara Has Moved On, Latter Says She Has Nothing To Do With Abhimanyu
Yeh Rishta Kya Kehlata Hai SPOILER ALERT: Aarohi asks for proof from Akshara that she has moved on, this is how Akshara reacts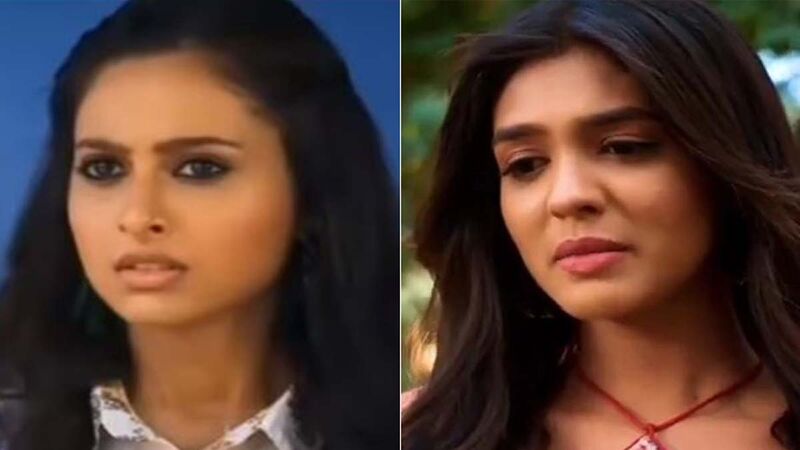 Abhimanyu and Akshara of Rajan Shahi's Yeh Rishta Kya Kehlata Hai are destined to be together, but the two purposely maintain a distance to avoid fights between the families. The ongoing plot has Manjari not keeping well and constantly being worried for Abhimanyu's marriage. Parth suggests Abhimanyu should think about it. In order to make Manjari recover, Abhimanyu is searching for ways and fortunately comes across a message about music therapy. He takes her there and is only left surprised.
Abhimanyu encounters Akshara there, she is conducting sessions there and the two are shocked looking at each other. As she begins conducting breathing exercises for the people gathered for the session, she becomes speechless as she notices Abhimanyu. This leads to Harshvardhan picking on her. He states it's not music therapy with muting therapy. However, this doesn't dampen the spirit of Akshara, she goes to the stage and croons, Ek pyaar ka nagma hai. Manjari's face instantly lits up with a smile. On witnessing this, Abhimanyu heaves a sigh of relief.
Harshvardhan later offers Akshara money for the song, this leaves Abhimanyu boiling with anger.
Aarohi who is irked by Akshara constantly crossing paths with Abhimanyu, asks her the proof is she has really moved on. Responding to this, she mentions she has nothing to do with Abhimanyu. Abhimanyu who is madly in love with Akshara happens to hear that.
Image Source: PR