Yeh Rishta Kya Kehlata Hai SPOILER ALERT: Aarohi Lies About Saving Abhimanyu, Will He Come To Know About It?
Yeh Rishta Kya Kehlata Hai SPOILER ALERT! Will Abhimanyu get to know about Aarohi's lies?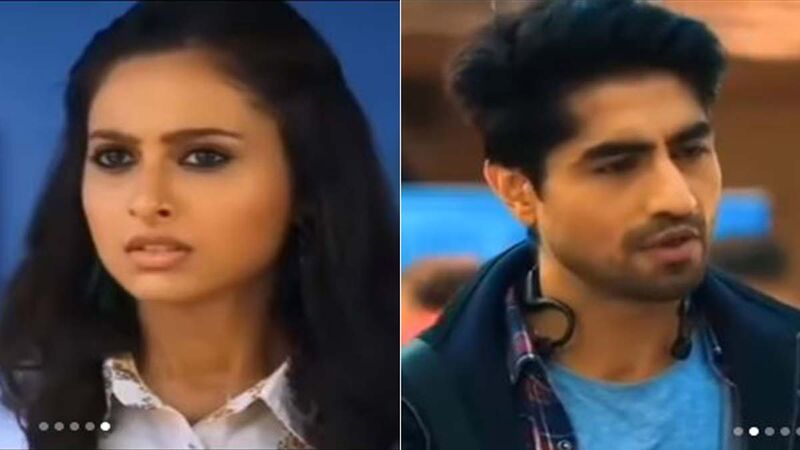 Rajan Shahi's Yeh Rishta Kya Kehlata Hai is successfully keeping the audience's glued to the screens. Abhimanyu and Akshara though being in love, always head their separate ways due to some circumstances. But destiny gets them together. Abhimanyu and Akshara once again end up at the same place. While Abhimanyu is at a medical camp, Akshara is at the same camp to volunteer, helping the kids in the camp with food. She also teaches them dance and music.
Aarohi who is working at Abhimanyu's hospital has also accompanied him at the camp. As Aarohi finds it difficult to give an injection to a kid, Abhimanyu comes to her rescue recalling the things his mother said about her. However, as the kid is not ready, Akshara joins them, and engages the kid, while Aarohi gives him the injection. As kids ask Akshara to sing, she begins to perform, but hears a loud noise and sees the fire in a room. Akshara runs to seek help.
Meanwhile, she also realizes 2 kids are missing and they are in the room that has caught fire. Abhimanyu too runs to save the kids but faints. On not hearing Abhimanyu's voice, Akshara ventures into the room, and finding him unconscious gets panicked. She confesses her love for him and tries to wake him up, but in vain.
Image Source: Instagram/_yeh_rishta_kya_kehlata_hai___