Yeh Rishta Kya Kehlata Hai SPOILER ALERT: Akshara And Abhimanyu Meet Again, Will This Get New Twists In Their Lives?
SPOILER ALERT! Abhimanyu and Akshara once again cross paths, will it translate into a new drama in Yeh Rishta Kya Kehlata Hai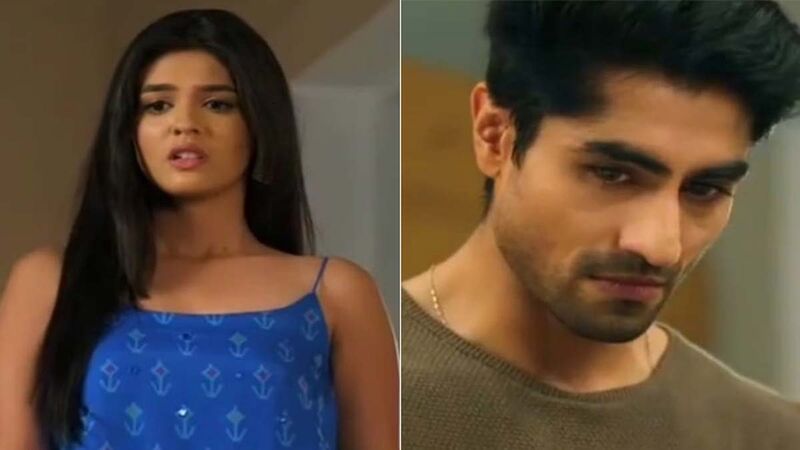 Though Abhimanyu and Akshara try and stay away from each other, destiny brings them together over and over again. Rajan Shahi's Yeh Rishta Kya Kehlata Hai saw the two recently come face-to-face at a medical camp arranged for children. In the upcoming episode, Aarohi will be seen arguing with Akshara over Abhimanyu. Demanding Akshara that she should not cross paths with Abhimanyu; as she (Aarohi) has chosen her destiny and won't let Akshara interfere. Akshara gets furious and replies that she has never understood Aarohi. Akshara hopes Abhimanyu never sees this side of Aarohi, as it will break his heart.
On the other hand, Goenka family members are talking about Aarohi saving Abhimanyu from the sudden fire that broke out in the medical camp. Swarna tells that Aarohi is yet to get over Abhimanyu rejecting her. Manish is seen leaving the table, as Akshara sees it, she along with Aarohi tries to cheer them up. Meanwhile, Abhimanyu, Neil and Parth will be helping Manjari make gajar ka halwa. Manjari feels dizzy and hence Abhimanyu decides to take her to the hospital.
By then, Aarohi gets her medical reports, as she is about to inform him about the same, she gets a call from Akshara. When Akshara gets to know Manjari is unwell, she prepares a special oil for Manjari and sends it to Neil. As Neil applies the oil to Manjari's forehead, he lies to Abhimanyu that he got the oil from an old lady. Abhimanyu who is a little nervous feels Akshara sitting next to him and assuring Manjari will be fine soon.
What will Akshara do now? How will she manage the situation?
Image Source: PR