Yeh Rishta Kya Kehlata Hai Spoiler Alert: Abhimanyu Apologises To The Goenkas, As His Father Holds Akshara Responsible
Yeh Rishta Kya Kehlata Hai spoiler alert, Abhimanyu apologises to the Goenka family, as his father insults Akshara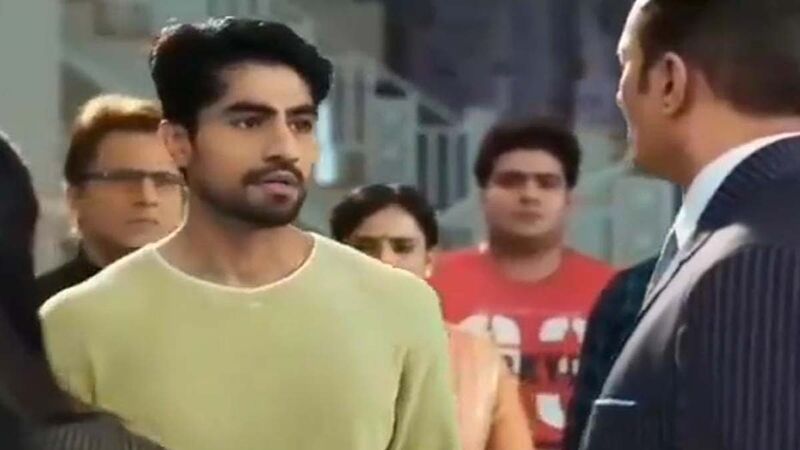 Rajan Shahi's Yeh Rishta Kya Kehlata Hai's Birla family is in a bitter shock after Ruby filed a molestation case against Abhimanyu. While the family is trying their level best to save Abhimanyu from it, Manjari informs the family Akshara can save him, as she was in the cabin when Ruby went into the cabin to speak to Abhimanyu. This is followed by Harshvardhan telling the family members that they will ask Akshara to speak in his favour. But Abhimanyu is against it.
While Harshvardhan fakes that he will use his contacts to settle down the issue, he actually leaves to meet the Goenka family. On the other hand, Akshara convinces her family that she should speak in favour of Abhimanyu as he is innocent. But as Goenkas would leave to meet Abhimanyu, Birla family arrives at their residence. Akshara is blamed by Harshvardhan for whatever has happened with Abhimanyu, this leaves Manish irked. Manish replying to the Birla family mentions, while they were on their way to help Abhimanyu, now they won't.
Abhimanyu learns about his father meeting Akshara's family and rushes there. He apologises to the Goenkas for the claims his father made on Akshara, followed by assuring Akshara won't suffer due to this.
Image Source: PR