Yeh Rishta Kya Kehlata Hai SPOILER ALERT: Manish Is Shocked To Know Real Reason Why Birlas' Postponed Aarohi-Abhimanyu's Wedding; Will Harshvardhan Blame Akshara For It?
Harshvardhan to blame Akshara for revealing the truth of postponing Aarohi and Abhimanyu's wedding to Goenkas in the upcoming episode of YRKKH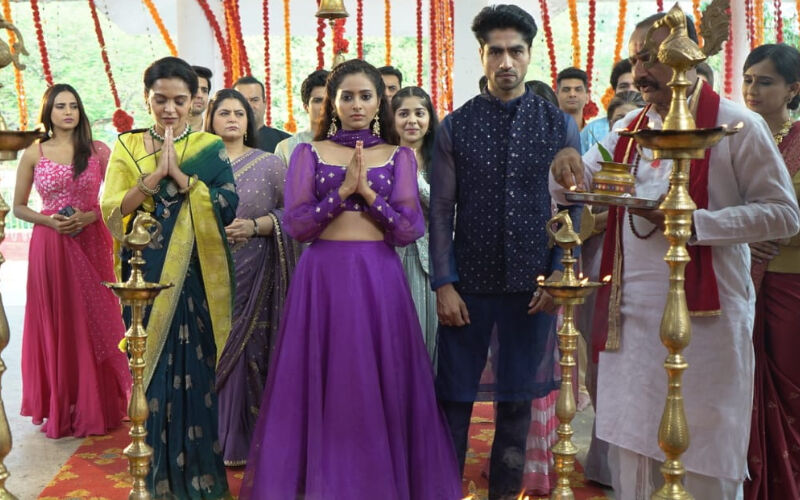 'Yeh Rishta Kya Kehlata Hai' has managed to keep its viewers on the edge of their seats, thanks to surprising twists and turns. In the upcoming episode, Aarohi gets shocked to find out "Abhimanyu weds Akshara" written on the card while doing the puja at the temple. 'An angry' Harshvardhan asks Akshara about the mistake and tells her that since it was her responsibility to make the card, why did she do so. Abhimanyu comes out in Akshara's support and shows everyone that her name was just stuck over Aarohi's name and tells them that she managed to save the card despite getting struck in heavy rain.
The next day, Akshara along with Vansh comes to the Birla house to prepare for the wedding. She hears a voice message by Abhimanyu where he has asked his mom Manjari to take her medicine. While looking for the room, she accidentally goes into Abhimanyu's room and starts imagining him there. In her thoughts, they both share some romantic moments. She then goes to Manjari's room and gets the medicine and also finds the adoption paper there. She wonders who is adopted in the family and puts it inside some files.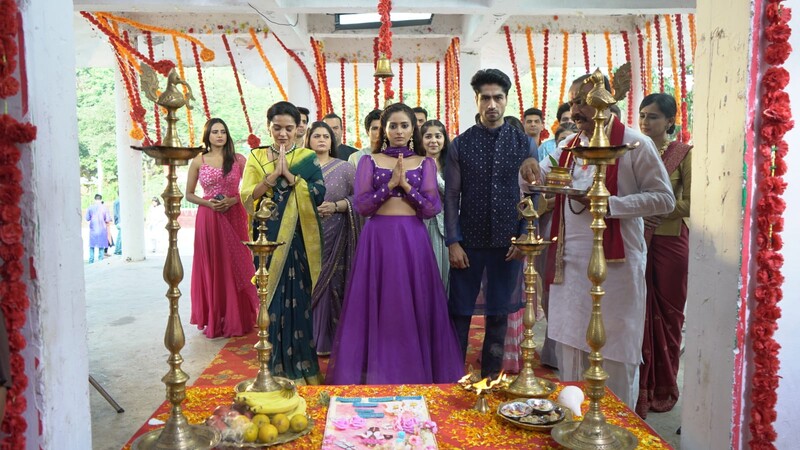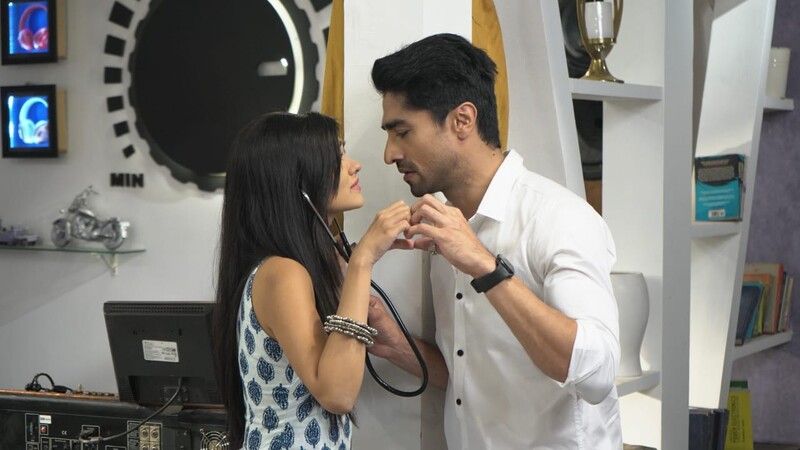 Akshara happens to overhear Harshvardhan talking to someone about postponing Abhimanyu's wedding date for the minister's bypass surgery. In the upcoming episode, we will see that Aarohi and Abhimanyu are doing Ganesh sthapana at the Birla house. Just then Manish comes and tells them that Birla's lied about postponing the wedding. Everyone is left shocked. Will Harshvardhan blame Akshara for revealing the truth? To know what happens next, keep watching, 'Yeh Rishta Kya Kehlata Hai'. ALSO READ:
Yeh Rishta Kya Kehlata Hai SPOILER ALERT: What Will Aarohi Do, On Noticing Abhimanyu Weds Akshara On Her Wedding Card?

Image Source: PR