Yeh Rishta Kya Kehlata Hai SPOILER ALERT: OMG Abhimanyu Feels Betrayed And Devastated After Akshara Refuses His Love
In the upcoming episode of 'Yeh Rishta Kya Kehlata Hai', we will see Akshara refusing Abhimanyu's love for the sake of Aarohi's happiness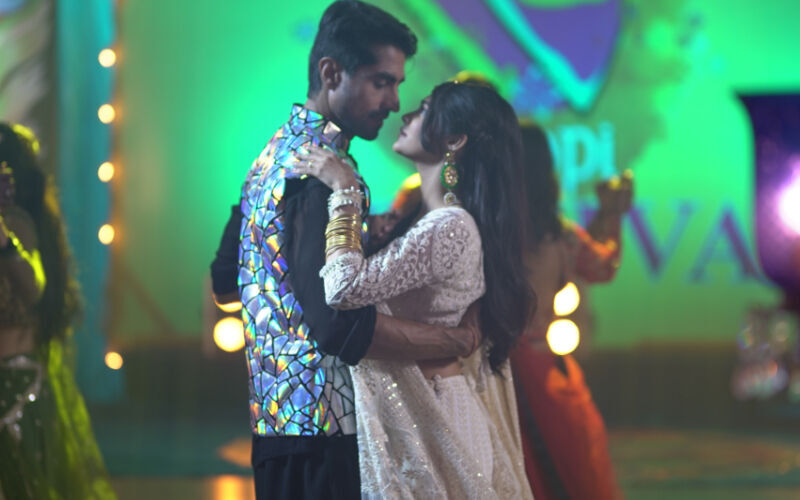 Popular daily soap 'Yeh Rishta Kya Kehlata Hai' has been witnessing high voltage drama and a lot of confusion ever since Abhimanyu, Akshara and Aarohi had met each other. Their love triangle is making the show a lot more interesting. In yesterday's episode, we saw that Goenkas and Birlas gathered for an engagement ceremony. Dr. Abhimanyu makes a filmy entry just when Akshara was singing a song. Later, Abhimanyu puts kangan on Akshara's wrists but Aarohi pulled it out from her hand, leaving him shocked.
He is shocked to see that his family does all the tilak rituals with Aarohi. When his mom asks him to sit next to Aarohi, he tells her that he can't do it as he loves Akshara and not Aarohi. Both Birla and Goenka families are stunned to hear this.
Kairav feels that Abhimanyu created this confusion on purpose but Abhimanyu tells him that both he and Akshara love each other. On the other hand, Akshara chose to keep mum for the sake of Aarohi's happiness. She puts a brave front for her sister and refuses Abhimanyu's love. 'Heartbroken' Abhimanyu also asks Aarohi if he ever gave her a sign that he loves her.
In the upcoming episode, we will see that Abhimanyu is devastated to know that Akshara doesn't love him? He feels betrayed.
What will he do now? To know what happens next keep watching 'Yeh Rishta Kya Kehlata Hai'.
The show features Harshad Chopda, Pranali Rathod, Karishma Sawant, Mayank Arora, Sharan Anandani, Ami Trivedi, Ashish Nayyar, Paras Priyadarshan, Pragati Mehra, Vinay Jain, Neeraj Goswami, Niharika Chouksey, Swati Chitnis, Sachin Tyagi, Ali Hassan and Niyati Joshi. Also Read:
Yeh Rishta Kya Kehlata Hai Spoiler ALERT: Abhimanyu Leaves Goenkas- Birlas In Shock As He Refuses To Get Engaged To Aarohi; Says 'He Loves Akshara'
Image Source: StarPlus PR