Yeh Rishta Kya Kehlata Hai SPOILER Alert: Will Akshara Step Back After Knowing Aarohi Too Loves Abhimanyu?
Yeh Rishta Kya Kehlata Hai fans will witness a turning point on the show, will Abhimanyu get engaged to Aarohi, what will be Akshara's reaction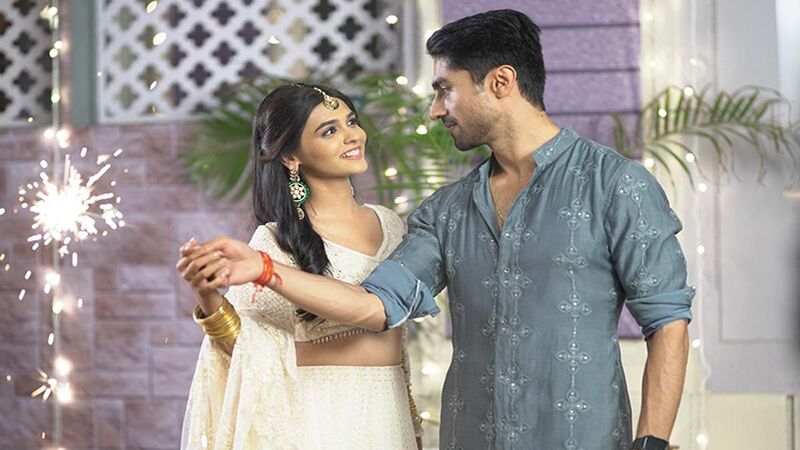 It's a love triangle on the popular TV show Yeh Rishta Kya Kehlata which took a leap. Makers bidding goodbye to Mohsin Khan and Shivangi Joshi, introduced new characters Abhimanyu, Akshara and Aarohi. While Akshara and Aarohi are in love with Abhimanyu, the latter is fallen in love with Akshara. All set to meet Akshara's family, he informs her about it. Meanwhile, Aarohi thank him for allowing her to work under him as an intern. Abhimanyu also tells Aarohi that he is coming to meet her family.
Dhanteras festivities are in full swing at Birla residence, Mahima comes across the fact that Abhimanyu's parents are mistaken about the girl he likes. However, she keeps quiet. The audience will witness a light romantic moment between Akshara and Abhimanyu. As Akshara leave to get something from the car but realizes she forgot the keys. In this rush, her saree gets stuck, Abhimanyu helps her remove her saree, and she tells Abhimanyu that family is waiting for him.
While the Goenkas and Birlas have gathered for a party that looks like an engagement party. Akshara is all emotional at this moment but is left surprised when Aarohi extends her hands to Abhimanyu so that he puts a ring on her finger. But Abhimanyu confesses her love Akshara. So what will happen next?
Image Source: Image PR