Aashka Goradia & Brent Goble: Injuries Will Not Deter Us From Performing On Nach Baliye 8
This 'desi' jodi with a 'videshi' tadka is going strong on the Nach stage. SpotboyE.com spoke exclusively to Aashka Goradia and Brent Goble about their stint in Nach Baliye 8, their love life and marriage...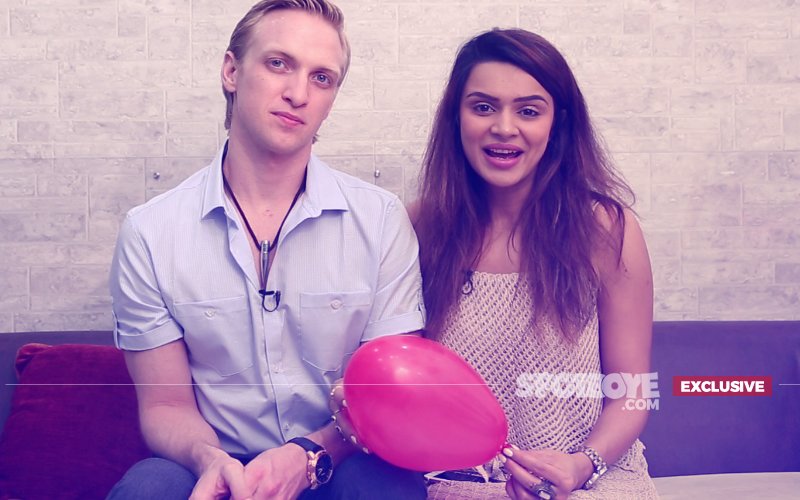 If you are an ardent follower of Nach Baliye 8, then it's quite possible that Aashka Goradia and Brent Goble might be one of your favourite jodis on the show. We caught up with this adorable pair for a tête-à-tête.
Tell us about your journey till now in Nach Baliye 8?
Aashka:
The best thing about this journey is that I am getting to spend more time with Brent.
Brent:
The performances and the rehearsals are difficult. Mushkil Hain at times but I am enjoying it.
Dancing is not a simple affair, how many injuries have you both suffered till now?
Aashka:
Thankfully, there hasn't been any life threatening injury till now. Is show Ke dauraan kaafi logo ko chhot lagti hai kyunki har koi apne comfort se bahara aakar perform karne ki koshish kar raha hai. I don't think these small injuries will stop us or any other jodi to perform in the show.
Romance is the theme of the show, tell us about your romantic story?Aashka:
I proposed to Brent when I met him for the second time in Vegas. He was talking so much about his family, friends, brother and brother's kids and that made me think- where will I find a person who loves his family so much? That moment I told him, I want to have babies with him. We were in a helicopter and Brent was least expecting it.
Brent:
Yes, I got surprised and said, 'yeah that's a day-That is the day!' After Christmas we have spend a lot of time with each other and decided we want to be together.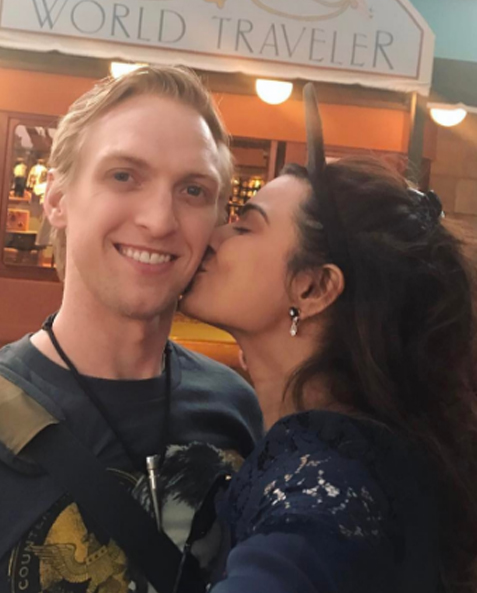 Image Source: instagram/aashkagoradia
What made you fall for Aashka?
Aashka (interrupting):
When I picked his favourite gun and gestured boom boom boom, he fell for me. Didn't you? (Confused)
Brent:
Yes, you picked up the most difficult and expensive gun and when you fired it so confidently, I fell for you.
Who is a better performer between the both of you?
Aashka: I think Brent is a better performer. Recently, Hrithik Roshan was the guest on our show and he told Brent that he acts brilliantly. So, I feel Brent loves camera and camera loves Brent.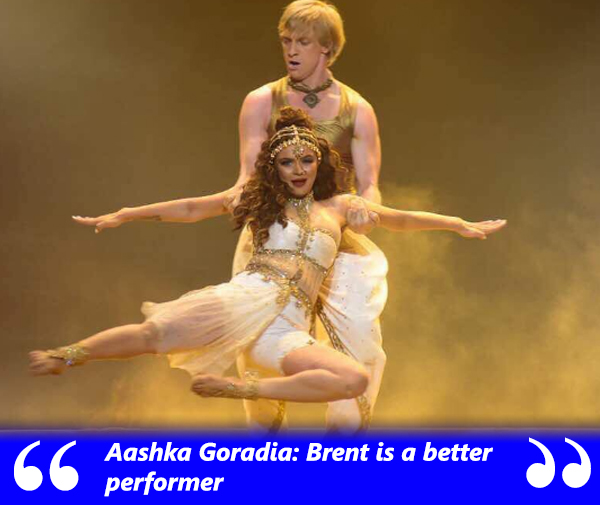 Image Source: instagram/ibrentgoble


So, is Brent set to make his acting debut?
Aashka:
Yes, why not? In future I will not be surprised to see him act in a Hindi drama.

Brent:
Main Hindi Sikh raha hu. I love speaking in Hindi. At times it is difficult to understand because people also communicate in their regional languages. Someone is Malayalam, Marathi, Punjabi, Bengali, it becomes challenging but I am getting better with time.
Who among the 3 judges- Sonakshi Sinha, Terence Lewis and Mohit Suri is the most difficult to impress?
Aashka:
All three judges are extremely accomplished but we put in a lot of efforts to keep our steps clean as Terence sir is very particular about techniques and notices smallest of a glitch. So, we are very alert.

Lastly, what about marriage? How have you sketched out you D-day?
Brent:
It will be a chhoti shaadi.
Aashka:
When two different families from different worlds unite, it brings out the real happiness.
Brent:
Well, I'd just add, Aashka is already my wife.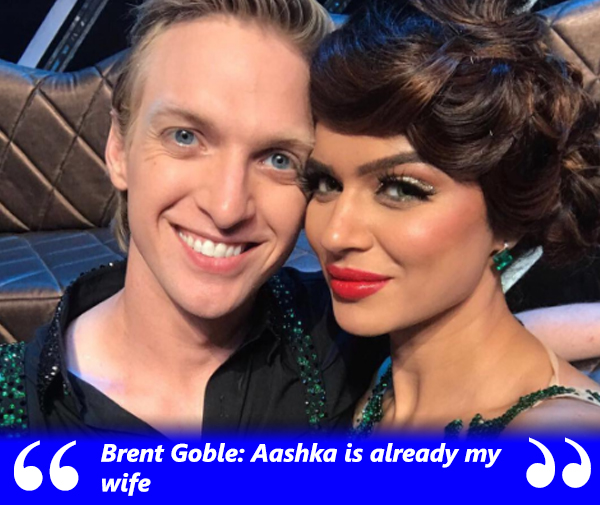 Image Source: instagram/ibrentgoble


Thumbnail Image Source: SpotboyE Team