Bigg Boss 10's Nitibha Kaul: I Was Body-Shamed After I Posted Bikini Pictures
Nitibha Kaul quit her job to join Bigg Boss 10 and soon became everyone's favourite girl-next-door. But fame has its downside and Nitibha reveals that she was trolled when she posted poolside pictures on Instagram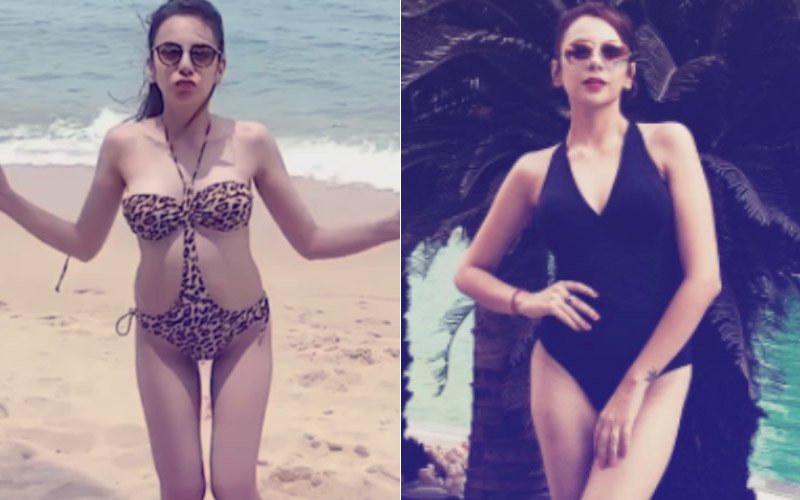 Nitibha Kaul became a household name with her stint in Bigg Boss 10. Now the Delhi girl will be back on the small screen as the host of the show Date To Remember. Her co-host will be Manu Punjabi, the best friend of her rumoured boyfriend and Bigg Boss 10 winner Manveer Gurjar. In an interview with SpotboyE.com, Nitibha opens up about Manveer's secret marriage, her future plans and a lot more. Excerpts:
Tell us about your experience of hosting Date To Remember?
I am very excited and also nervous. I always wanted to be a VJ on TV when I was a kid. Talking about the auditions, the response is really good as the youth wants to explore the world of dating. So I feel everyone is very excited about it.
Speaking of dates, are you and Manveer dating?
See people felt that just because of our chemistry. We are really good friends and he is one of my closest friends in Mumbai. We do spend a lot of time together and chill. People are still speculating, they talk, let them. Kya faraq padta hai. Now he is busy so we don't get to spend that much time together. But yes our bond is still the same.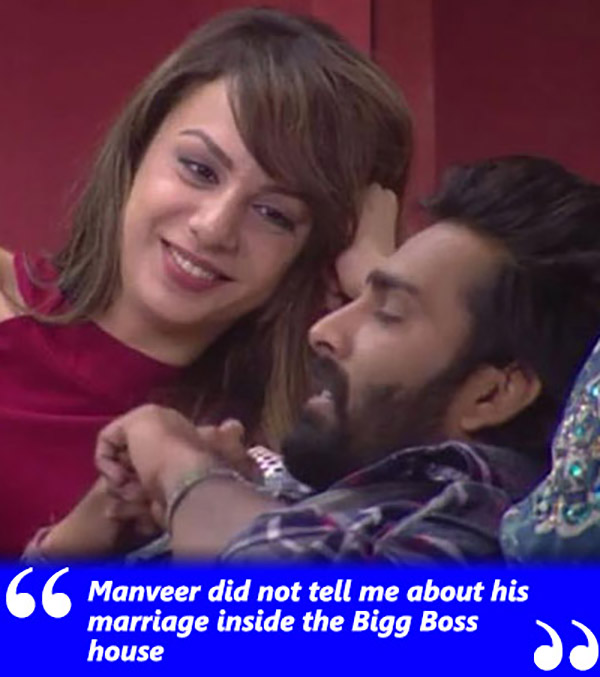 Nitibha Kaul And Manveer Gurjar In A Still From Big Boss 10
Did you know that Manveer was married and had a kid?
Actually no, he didn't discuss his marriage inside the house. He may have felt that it was notimportant. I don't want to comment on the relationship but it was as good as separated. It's OK if someone does not want to discuss his personal life on National TV. But, yes I was surprised to hear that.
You and Manveer were approached for Nach Baliye 8...
The deal was, Manveer always knew that he had to do Khatron Ke Khiladi after winning Bigg Boss. Colors will always be his priority. So, we never had a discussion about Nach Baliye. If we would have discussed things, they would have fallen into place.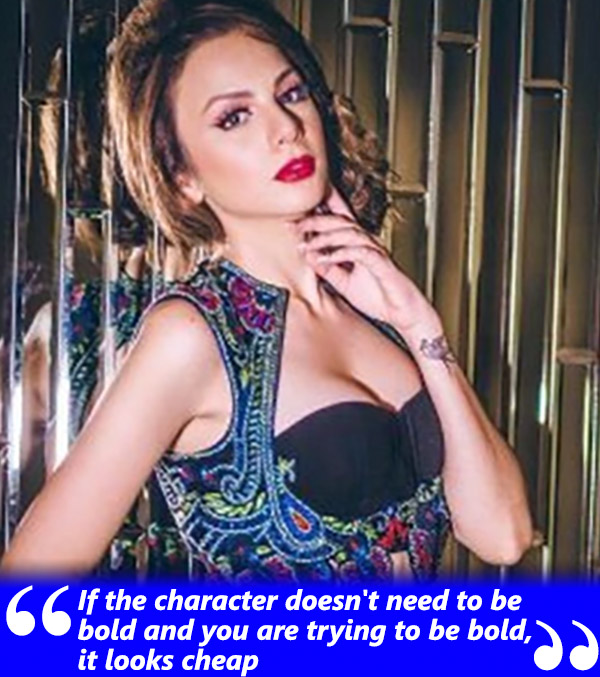 Nitibha Kaul Poses For A Pic
You and Manu Punjabi did not get along too well in the Bigg Boss house but now he is your co-host?
I know Manu has that flare and he is very sharp. He did talk about me behind my back in the Bigg Boss house. That's how his personality is. But as a co-host he is very cute.
Manu or Manveer, who is more intelligent?
I think both of them are poles apart, I don't know how they gelled with each other on Bigg Boss. Manveer is a boy-next-door and a clean hearted person. Manu is sharp and witty. But one thing which they have in common is their desiness. I think they are unique. And I find both of them intelligent or else they wouldn't have reached, where they have reached.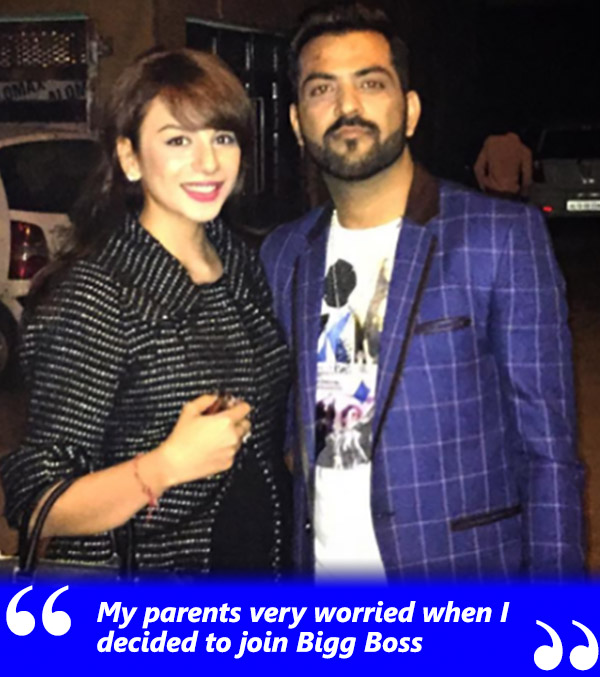 Nitibha Kaul With Her Bestie Manu Punjabi
You posted bikini pictures on your Instagram after Big Boss. Are you trying to change your image?
I think I have a cute girl-next-door image and that's who I am. At the same time I am very comfortable in my skin. I may not have the perfect figure but I still wore a bikini in Bigg Boss. The pictures you are talking about were taken in Mumbai. I was having fun with my friends and I posted that. Next day, to my surprise the pictures were trending. If you go to my page you will find some pictures of me swimming last year too. It's just that people have started noticing it after Bigg Boss and feel that I am trying to change my image.
Did you face any kind of slut-shaming after posting these pictures?
Yes, that is so common. The reaction to my picture was really good. It wasn't a bikini, it was a swimming costume. Next day it was viral, every newspaper and portal had carried it, saying Nitibha is looking hot. I felt it's so cool that a random picture was being liked so much. At the same time, I feel there are people who need to clear their heads. Slut-shaming didn't happen with me but yeah body shaming did happen. Some people wrote weird comments but I didn't respond as I don't take any nonsense.
Go On..
No one can stop me from posting pictures. That's my personal account if you don't like it, don't look at it. It's not a fashion shoot or anything that your like or dislike matters.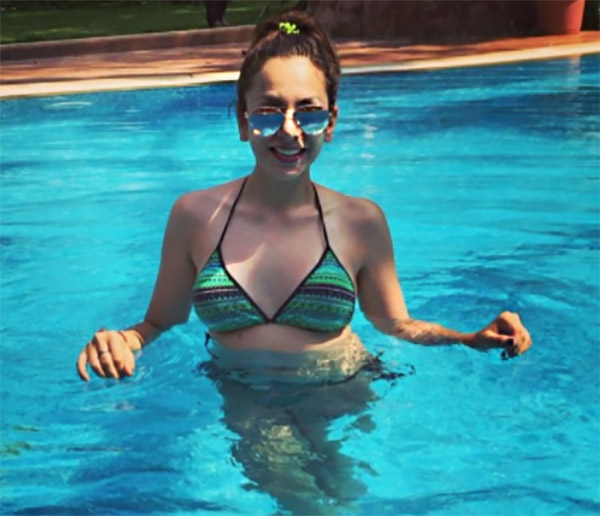 Nitibha Kaul In The Pool
Are your parents comfortable with this industry?
No, not at all. They were very worried when I decided to quit my job and enter the Bigg Boss house. But they know that no one can fool me easily and I that can take care of things. So now the situation is better.
One thing you want to thank Bigg Boss for?
I really want to thanks Bigg Boss for getting me here. I always wanted to be a part of the industry but I never took that step. I was leading a very secure life in Delhi, I never thought I will quit my job and come here. But now, people tell me, 'Good that you took the risk and did the show.' I would have been eliminated in a week but I stayed there for three months.
One thing you regret about Bigg Boss?
I wish I'd contacted designers and gotten some good outfits for my time on TV. I was so nervous about whether I will be going in or not. So I just packed my own clothes and went in.
Are you auditioning for acting opportunities?
Right now I just want to do good work. Good work could be movies, TV, web series, anchoring, events. Anything which interests me. I just want to be productive and utilise my talent. I would prefer realistic roles over melodrama. I have auditioned for some shows, let's see.
Talking about web series, the shows are pretty bold. Are you OK getting intimate on screen?
I think it should be demand of the character. If the character doesn't need to be bold and you are trying to be bold, it looks cheap. If the script requires it and if I want to this character, I am OK doing it.
Thumbnail Image Source: instagram/nitibhakaul