BIGG BOSS 11 Priyank Sharma's Girlfriend Divya Agarwal: Fu***ng Pattern, Usko Har Show Main Ek Ladki Chahiye
"He's doing everything with Benafsha that a man in a relationship does. There are good men, I just met the wrong one," says Divya Agarwal in an EXCLUSIVE interview talking about her breakup with Priyank Sharma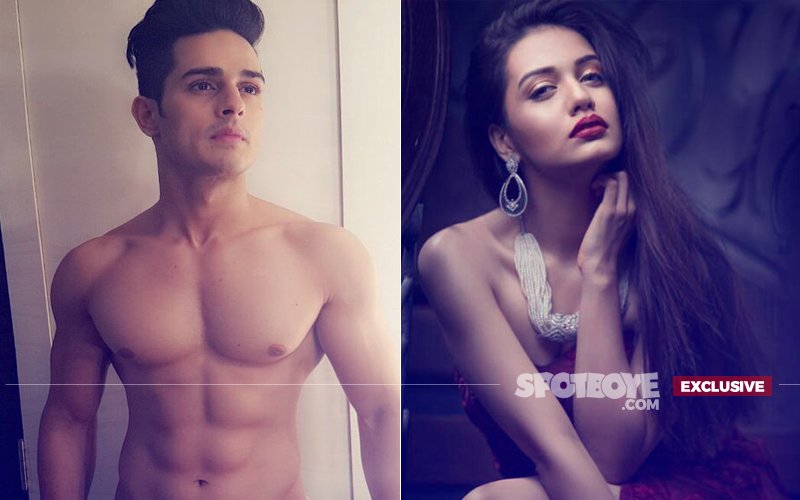 When we last spoke to Bigg Boss 11 contestant Priyank's girlfriend Divya, she was distinctly disturbed. In an EXCLUSIVE interview to SpotboyE.com , she came across as confused and insecure, yet there was a glimmer of hope inside her, that things would work out...

"I have always maintained that I'm dating Priyank, and that's it."

"When he was out of Bigg Boss 11 in between, I couldn't meet him, people assumed we have parted ways."

"I had a partner who had genuine feelings towards me, but now I don't know."

Now Divya has made up her mind. It's over between her and Priyank. She has called off the relationship. Hear it from the horse's mouth. Divya breaks down...

The news has taken me by surprise, are you ok?
Wo mujhe deserve nahi karta. I have disconnected from him, completely. I think he's not a genuine person.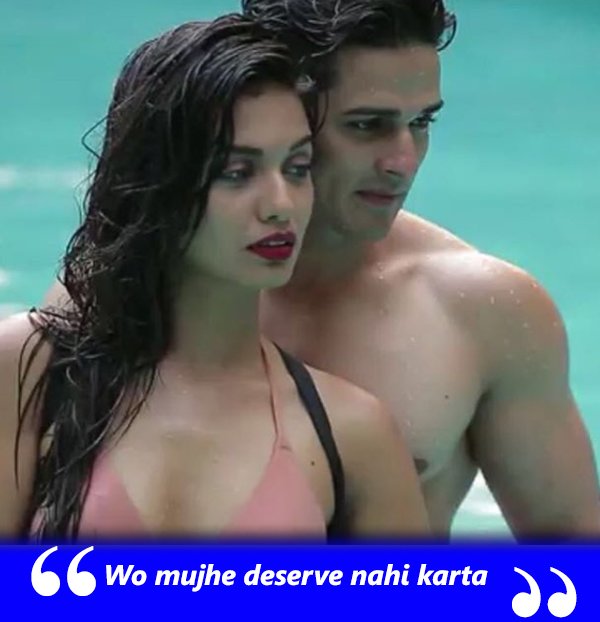 You seem very disturbed. Have you spoken to your parents about it?
You can see on national television ki wo kya kar raha hai. What is he doing with Benafsha under the tag of friendship? He's doing everything that a man in a relationship does.

He did the same thing with me in Splitsvilla X. It's a fu***ng pattern for him. Usse har show main ek ladki chahiye.

But people believe, he's doing this for TRPs...
Toh bahut ganda game hai ye! Agar sirf TRPs ke liye bhi wo aisa kar raha hai, to galat hai. Wahan doosre(men) bhi to khelne aaye hain yaar, Hiten aur Vikas bhi khel rahe hain na game?... but they're not being touchy-feely with the girls. No one else is inviting unwanted attention. Is this how you play a game?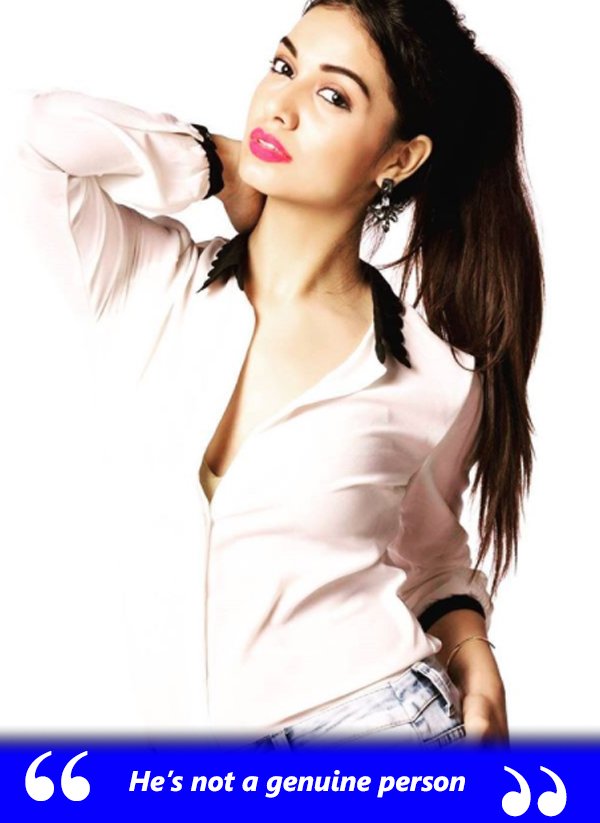 Everyone is speaking about Priyank's closeness with Benafsha...
(Cuts in) I don't know about all of that because I turn off the TV set, when Priyank comes on screen.

You switch the channel when Priyank comes?
I don't like it. Mujhe nahi achcha lagta.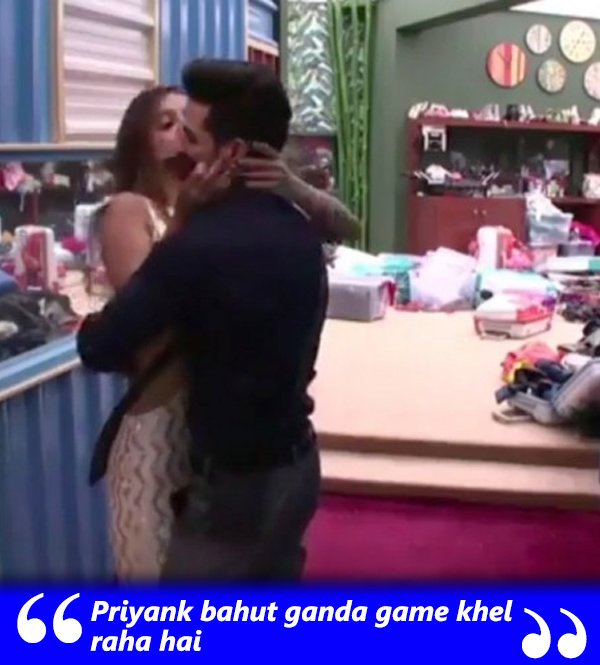 Will you take him back? Is there a chance?
No, I don't want a person like him in my life. My parents are watching the show and asking me all sorts of questions. They are appalled that I dated a guy like Priyank.

People could argue that he's playing a game, it's an act...
(Breaks down) Ek game ke liye koi apni girlfriend ko itna zaada tang kar sakta hai? Wo bhi national television par? (Angry) Ek hi girlfriend thodi hai uski? He's got four-five girlfriends, that's the discussion everywhere.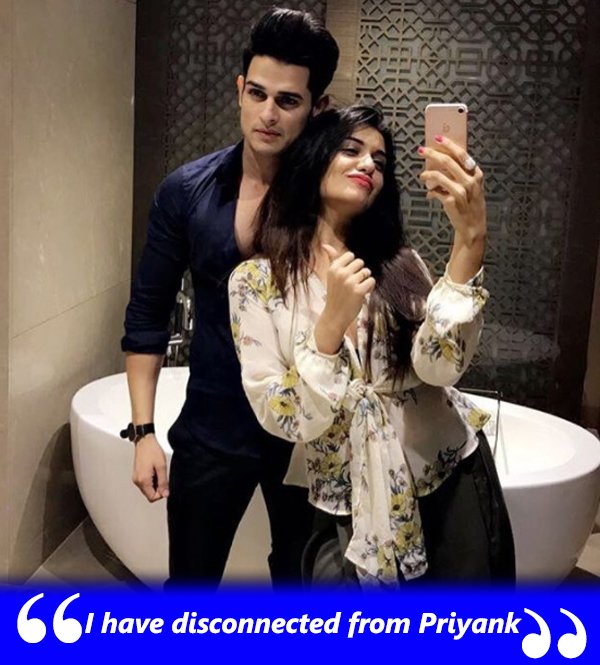 Does it take away your faith and belief in men and love?
No, every man on this planet is different. I have two men at home, my brother and my father, I never seen them do what Priyank has done. My male friends are also very dignified. Take Varun Sood's example... Benafsha's boyfriend is still waiting for her to come out of the house, he's supporting her. There are good men, I just met the wrong one.


Image Source: instagram/divyaagarwal_official & twitter/biggboss