Bigg Boss 14 Finalist Nikki Tamboli, 'I Don't Want To Get Into A Relationship Just Because I Am Alone Or Feel Lonely'- EXCLUSIVE VIDEO
Nikki Tamboli talks to SpotboyE.com exclusively about her life after Bigg Boss 14, struggling with COVID-19 and future projects. Watch the video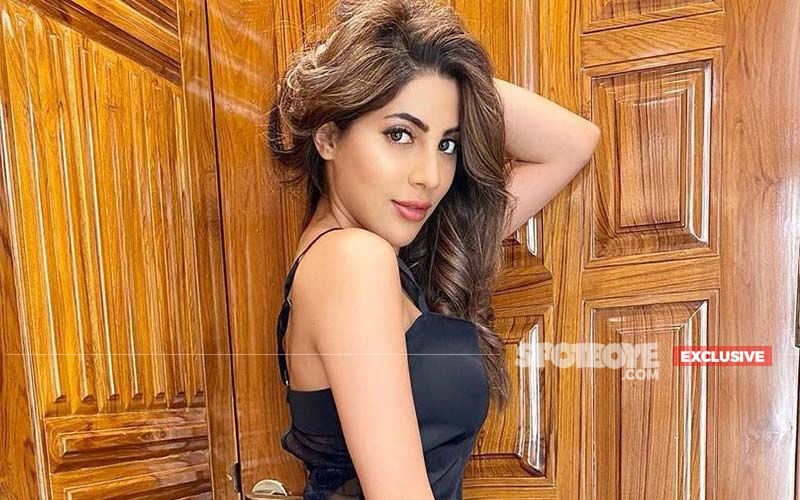 Bigg Boss 14 contestant Nikki Tamboli, who was also show's one of the finalists, feels her life has changed for good after the show. The actress discloses that she is loaded with work and people recognise her even in a deglam Avatar.
Talking to SpotboyE.com exclusively, Nikki also revealed that everybody wants to know why is she single and shares the reason with us;


How is life after Bigg Boss 14?
Life has changed drastically and people have started recognising me. I have fans from all the age groups and I am loving that. I am popular now. A lot of people have got a great career after participating in this show and mine is also moving in the same direction.
On the work front?
Touchwood! I have been getting so many offers that I can't tell you. Honestly, I knew somewhere that I will get some really good work after Bigg Boss which is happening also. Although it was not the only reason for me to participate.
So, what were the reasons?
I am a huge fan of Bigg Boss so I wanted to experience the show. Also, I wanted people to see me in my real life and know what kind of person I am. That was my vision and thankfully people liked me also.
After your music video Birthday Pawri, where will we see you next?
I have been offered reality shows. Some good banners are looking for a tie-up with me. And a lot of Punjabi singers are looking for a collaboration in their music videos.
Your latest pictures on Instagram suggest that you are trying to create a sexy image for yourself?
I really don't need to create any kind of image. People have seen me and they know this is how I like to dress. I don't have to put a lot of effort the way I am. With every picture I am just enhancing it more and more.
People also troll you a lot for posting such revealing pictures. Do you mind them?
Trollers ke paas to kuch kaam nahi hota troll karne ke alava par hamare paas to bhaut kaam hai. I like to ignore all negativity coming my way and just focus on my goal to achieve something in life and the same thing I would like to suggest to haters and trolls also- achieve something- it is a great feeling. Please grow in life.
What is the most asked question to you?
Are you single? Who are you dating?
So what is the status?
I am single. I am a very career oriented girl and I don't know how to balance my personal and professional life. I won't be able to handle it. I don't want to be in a relationship just because I am alone or feel lonely. Let me take my time and hopefully things will happen.
You were down with COVID-19 recently, was the experience very scary?
Mere pairo ke neeche ki zameen hil gayi thi jab mujhe pata chala. COVID is the worst thing one can have. For 10 days I was not in to senses and just lying on the bed. I couldn't breathe properly. I had sent all my family members away as everyone was negative except me. I had sent all my servants also as I didn't want because of me a single person also should go through the same suffering. I used to just brush my teeth take bath eat and sleep whole day and next day repeat the same for alomst 10 days. As I had lost my taste and smell also, it was very difficult time for me. I used to sleep for 18-19 hours a day.
Now when you go out or travel what extra precautions do you take to stay safe from it?
After that experience, when I used to go to the airports, I used to go in a simple wear and in non glamarous look so that nobody recognises me and come near me for photo so that everybody is safe. But still people recongnised me. Recently, when I went out to buy vegetables I wore a three year old dress without any makeup and thought nobody will recognise me but aisa hua nahi logo ne pehchan hi liya. So along with me I am being careful for other people also.




Image Source: Instagram/nikki_tamboli