BOLD TALK: Shama Sikander On Porn, Desires, Fiance & Slut-Shaming
Maaya actress Shama sheds her inhibitions in a frank and free-wheeling chat with SpotboyE.com.Hear the conversation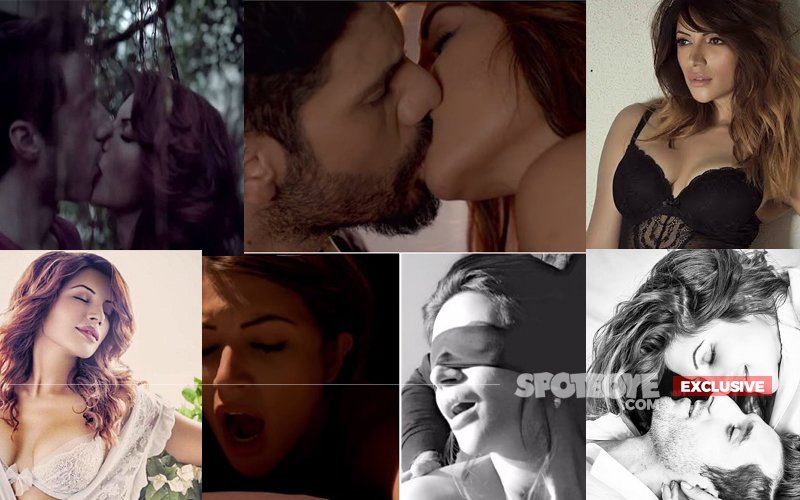 The popular web series, Maaya, which is 7 episodes old now, stars Shama Sikander as Sonia, a woman who is dealing with the dynamics of love and lust in the world of BDSM.

SpotboyE has a conversation with Shama, who is best remembered for her role in Ye Meri Life Hai and her recent short film Sexholic.

Shama opens up about her role, the man in her life James Milliron, her TV fame and yes, her sex life. Excerpts:

How did you land Maaya?
I have known Vikram for 5 years now. We are friends and one day without telling me the context of BDSM or anything, he narrated the story – an emotional side of a woman's story, a woman centric role. I had a weird smile on my face after the narration and he thought I didn't like the story. I told him, "I wish you had narrated this to me a few years back." I had this wish of working with him and that came true. My instincts said that this role is made for me and I said yes.

How has the experience of working with Vikram Bhatt been?
He is a phenomenal director. He is funny and humorous on set, strict at the same time. He knows what he wants and that makes an artiste's life easy. It was his vision and idea, and I followed it. I would consider myself lucky to have worked with him.

How much do you relate to Maaya? Are there any similarities between you and Maaya?
I think Maaya is every woman. A few years ago, I was somewhat like Maaya, say 10-15% like her. I was shy sharing my desires or talking about them. I have grown up in India in a very small town and was never open to such things. Our culture doesn't allow us or teach us to talk about these things unfortunately. I have always been a carefree person but somewhere I always had a fear of being judged, not in particularly about my desires but about saying things that you are not supposed to say.

Are you outspoken and opinionated now?
I have learnt how to be fearless. I am very aware of myself and accept myself in every way.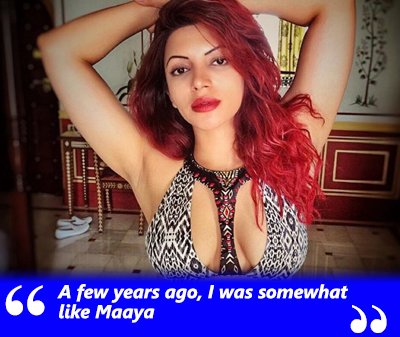 Image Source: dote

Did you research the character of Maaya?
I went through some BDSM websites. I was shocked at first when Vikram told me this. I was curious why people enjoyed these sadistic pleasures; I could not connect when Vikram told me about all the painful stuff. But when I visited these websites, I seriously thought there was something wrong with those people. But then Vikram told me, it's normal and people just have different preferences. I understood that, I connected with Maaya's story because I had the same fears, a few years back (about being judged). And I completely surrendered to Vikram because the character is of a submissive girl and I am a very dominating person (laughs). I have done everything on my own in life, so being dominant comes naturally to me. But I completely let go off my doubts and questions and I told myself that I had to listen to Vikram and do what he wants, and I feel that came into my performance.

Is it safe to say that you have read Fifty Shades of Grey?
Oh yes, absolutely! Who hasn't read that (laughs). All my friends forced me to read it and when I read the book, I was blown away. But strangely, I didn't see it as sexual. All I saw was a beautiful love story because the BDSM terminology was something I didn't get in the book because I had never heard or seen it myself. I thought the book was just another Mills and Boons.

And what about porn websites, did you go through them?
Who doesn't go through porn! I won't say that I haven't seen any porn video but not for this character.

Was it difficult to break away from your own life as a typical Indian woman?
Not really. I am not a typical Indian person. I am limitless. And if at all I had that image, it's clearly broken right now because everyone's talking about the hotness quotient of Maaya. I have proven them wrong.

How is the digital space treating you?
Internet is definitely the future and it is my future. Today, there's best of the best content available on Internet. TV and films are very typical and have limitations but digital is free. And I love freedom. Everybody wants to see stuff on Internet, chahe chup chup ke hi dekhenge, but dekhenge. They all like freedom.

Did you ever get trolled for choosing such a bold concept?
Yeah yeah, all the time. I think trolling has become a fashion now – they feel it's cool to say. Some people make really ugly and abusive comments. I wonder what mindset the other person has, it's a sick mentality.

You were also trolled for having an accent – well, for that matter even Priyanka Chopra is trolled. But how did you develop an accent? And how do you deal with trolls?
If something bothers me, I will block them immediately. It's not cool to hurt other person, you can be honest but you can't be brutal. Who doesn't have an accent these days!!?? In India itself people have so many accents – Punjabi, Marathi or Gujarati accent. Now, I travel the world and talk to them more than anyone in India, I am bound to catch that accent or the vocabulary because I hang out with them every day. If you don't like it then, I am sorry it's my life.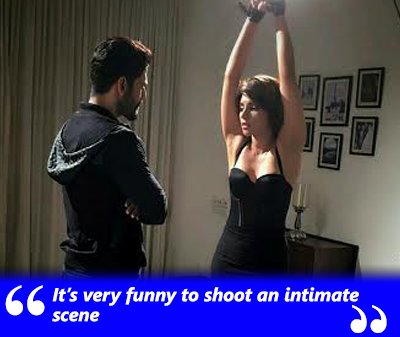 Image Source: youtube/ vb on the web

Have you received any indecent proposals?
Yes. Yes. So many times I have. But I can't tell you about it (laughs). That's the flip side of being a girl I guess (laughs). But sometimes, people still ask me 'Hey, can we have a fling?' etc etc. It surprises me because everyone knows I am with someone and still have the audacity to approach me for something like this. What makes them believe that I will? I wonder. I like to laugh and welcome people with open arms but that doesn't mean I am available.

Shama, your style game is always on point. A fan asked, why don't you put bikini pictures on social media?
(Laughs out loud) There are! 3-4 pictures are there. Now, I don't wear bikinis here every day so how I will put up the pictures?(Laughs). And then later, they will make an issue out of that as well. Roz bikini pictures daal rahi hai, sharam hi nai rahi isko kuch.

Who inspires you in Bollywood when it comes to fashion?|
Kangana Ranaut and Sonam Kapoor.

Tell us about James. Who is he?
James is a person I love immensely. He has his own marketing firm in the US and UK.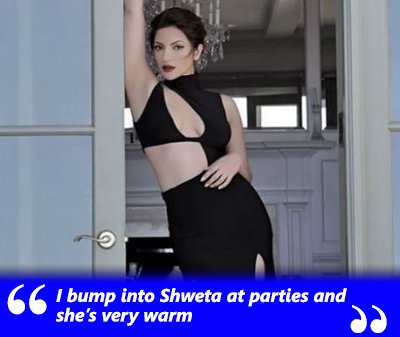 Image Source: fugomo

What are the pros and cons of an inter-cultural relationship?
Luckily, we both are very open minded and receptive people. We both block negativity. So, we don't have to worry about any pros and cons.

How did he react when he came to know that you are an actress?
He's always been consistent. Nothing has changed. He has always been supportive of what I do and gives me my space. And I blossom.

Is he in India? How is adjusting here?
He is half Indian now. He loves the food and spices. In America, there are so many rules and regulations that everyone enjoys the freedom out here.

Does he travel back and forth?
Yes, a lot.

How did James react after watching the first episode of Maaya? Did he ever object to your bold scenes?
No. We don't interfere in each other's business. I always go to him if I am confused. I discuss everything with him and trust plays an important part here. His exact words were, "I trust you. I know you will do great and I wish you all the best." He has not just seen one episode, he has seen all the episodes and loves it completely. He makes me feel proud all the time, keeps praising me. There's a big difference when the world praises you and your loved ones praise you, that's a different high and I always get that from James.

When are you planning to get married?
I feel I am already married to him. I feel being committed to somebody is being married. Well, it's only a matter of throwing a party and making it official which will happen eventually. I have work commitments this year and he's busy as well, so no marriage is on the cards this year.

The institution of marriage is less sacred in the West...
Oh you are so wrong here. You have no idea how conservative the West is and their belief in the institution of marriage is very strong. I know this sounds surprising, but that's the truth. And thankfully, James comes from that background. He is from a small town called Cleveland in Ohio. His parents have been married for donkey years now. James has grown up seeing that and he was always very clear that he wants to get married to me. He was sure about it. I asked him "Are you not scared", he said, "What's there to be afraid of. I love you and I want to marry you."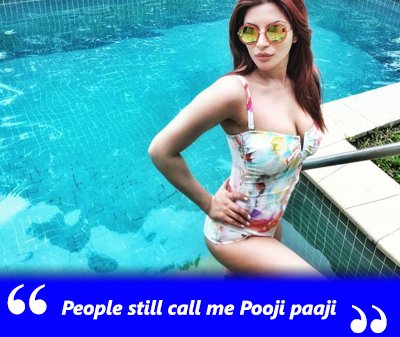 Image Source: hdpics

What about the people around you, did they object to your relationship with James?
Oh ya, ya! My friends gave up on me. My best friend didn't speak to me for 3 days.

How did your parents react when you told them?
My parents were very happy. They were like chalo acha hai beti settle ho jayegi. I never understand this term 'Settled'. I am settled only.

How is James' chemistry with your parents?
Fantastic. My mother can't speak a word of English and still they have hourly conversations. I am not kidding. James says, "I talk with a little bit of Hindi and body language and she explains things to me with her gestures." I have no freaking idea and they are nicely having family conversations.

Who holds the purse strings?
We both equally provide for the house.

Do you plan to have kids?
Of course. I love and adore kids. Sometimes, I am a bit impatient when they get cranky but I guess when you become a mother, things change.

You were a household name Shama, do people on streets still associate you with Pooja from Yeh Meri Life Hai?
Yes, people still call me Pooji Paaji.

Do you miss the TV adulation?
No. I enjoyed my time there and I don't think there was anything for me to grow as a person or as an actor. I am very OK to let go. A phase where I feel that's it, I had enough now, I move on. I cherish my days in television but I don't think that's the only medium for me. The work schedules, limitations of subjects on TV puts me off.

Is TV industry free from casting couch?
I haven't experienced anything in the TV industry. I feel that people can get work in TV without a casting couch involved. Baaki to as you know, where there is a man and a woman - Greed and lust is bound to happen.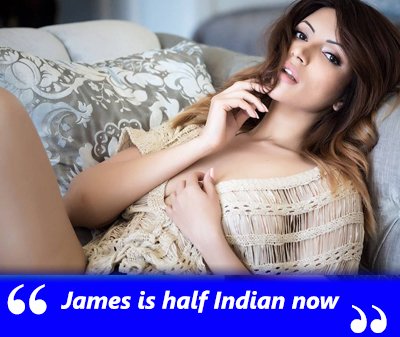 Image Source: fugomo

How come you have never worked with Ekta Kapoor?
I never really got a project that I was interested in. Never had an opportunity but in the future if anything nice comes up, I would love to work with her.

Riya Sen told us during an interview that it is actually possible to get carried away while filming intimate scenes. Did that ever happen to you
It is quite possible. She is right. But, I don't remember it happening it to me. For me, it's very funny to shoot an intimate scene. In reality, the expressions we give when we are aroused are very funny, it looks cool on camera. I always want to get done with it because the guy is also nervous.

If you were stuck in an elevator with Shweta Keswani and Alex, what would you do? (Her ex-boyfriend Alex started dating her after splitting from Shweta)
(Laughs out loud) I love both of them. I will give both of them a jhappi. I was not in touch with Shweta but I bump into her at parties and she's very warm. And Alex, I rarely bump into him at events. We still talk sometimes because I never had an ugly breakup. I am a very understanding person, I speak it out and part ways in peace.

You spoke about fighting depression a few years back. How are you now?
These emotional strings are so deep that I don't think they it will ever go away. In today's time, everything is so stressful that it somehow gets connected and I feel low sometimes. The best part of this is that I am aware of things happening around me and myself. When I am low, I sit with myself and deal with it. I am 95% healed, I feel stable and absolutely fine. I feel I have got a new life, I am blessed and I am enjoying it. I think everyone should go through such experiences so that they can appreciate their lives and understand it better. Earlier, I used to have tears for the smallest of things but now I find joy in them. The awareness really helps.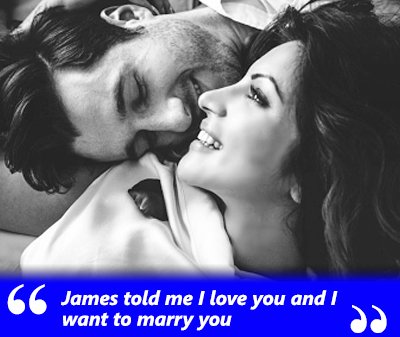 Image Source: instagram/ shama sikander

AND NOW FOR THE SEXY RAPID FIRE

Who's more dominant in your relationship?
Sometimes me, sometimes James!

Your favourite sex position?
Oh boy! (laughs)

If given a chance to perform a BDSM activity on trolls, what would it be?
You are igniting my sadistic mind! (laughs) But you know these trolls are psychos, they might enjoy this torture also! And they will be like, 'yea baby, we want more.' I would tie them up, spank them really bad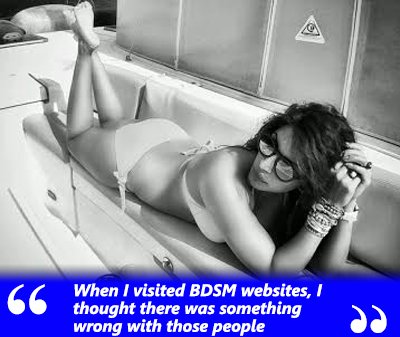 Image Source: instagram/ shama sikander

Casual fling?
They are casual as long as you have fun with it!

One night stand?
It can happen to anybody. I don't think people go with a plan, sometimes it turns into a relationship, sometimes not.

Infidelity?
Not allowed.

Slut shaming?
Psyhocotic idiots.

Thumbnail Image Source: youtube/ vb on the web/ hdpics