Chandan Prabhakar Returns To Kapil Sharma, Says His Love For Kapil Is Bigger Than His Self-Respect
Chandan Prabhakar was publicly humiliated by Kapil Sharma and the spat grabbed headlines. But the comedian has rejoined The Kapil Sharma Show. Here is how the patch-up happened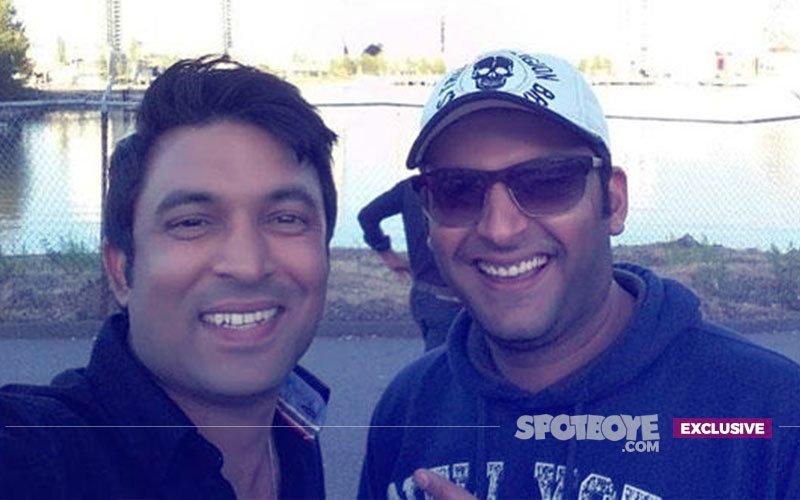 Chandan Prabhakar has forgiven
Kapil Sharma
and rejoined The Kapil Sharma Show. He has just shot his comeback episode and will once again become a regular on the show on Sony.
Kapil Sharma , Sunil Grover And Chandan Prabhakar
In an exclusive interview with SpotboyE.com, Chandan explains the reasons for his return to Kapil Sharma's team.
People are shocked that you are back on Kapil's show...?
No, I don't think people are shocked that I am rejoining The Kapil Sharma Show. Infact, the news is getting good response on my twitter, so I feel they are excited.

After your mid-air fight with Kapil Sharma, people were not expecting you to return to The Kapil Sharma Show?
See every action has an equal and opposite reaction. We are like family; I have spent half of my life with Kapil. If I make it a big issue, saying 'Mujhe zindagi mein tere saath kaam nahi karna,' then it's not right. It's OK if I reacted then, but I can't stretch it for life. In a family, two brothers fight but that does not mean that they leave each other forever.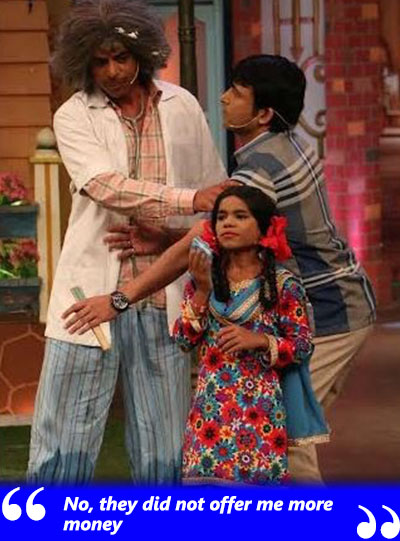 Sunil Grover And Chandan Prabhakar
Then why wait for three months before reconciling?
That was the time I needed to relax. See, if people think I am late to realise it, it's OK. Mere ko jab achcha laga, maine kar diya.
Did Kapil call you and request you to return?
He called me many times. He came to my house with his family to see my newborn daughter and meet my family. So I realised that I should not hold a grudge for life.
Did Preeti Simoes call you for her new show, The Drama Company?
No she did not. But I anyway didn't want to do any other show on television. You guys haven't seen me any where after that fight. Sunil, Ali, Sugandha have done shows after that, like Sabse Bada Kalakar and other specials. It was their choice. I simply wanted to rest. If anything happened between me and Kapil, that is a personal thing. It does not mean that I will
gang up with someone else.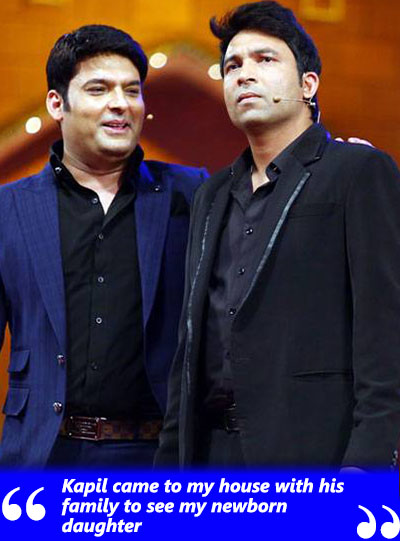 Kapil Sharma And Chandan Prabhakar
How did Kapil Sharma welcome you back?
He welcomed me very nicely. The moment I came on set, he offered me tea and said "Chai piyo aur show mein sabko chai pilao". He was sure that I can't be angry with him for long.
After you, can we expect Sunil Grover too to join The Kapil Sharma Show?
Yes, I want things to return to how they were before. But everyone has their own choice. I don't know if Sunil will come back.
Did they offer you a bigger paycheque?
No. People offered me good money for other shows. But I am not a person who runs behind money because I feel it's a very cheap thing.
What about self-respect?
I know people are questioning my self-respect but what about love? I have spent thirty years with Kapil and I can't lower my love for respect. I don't care about what people think as I want to live with my choice.
Thumbnail Image Source: zeppfeed & youtube/setindia